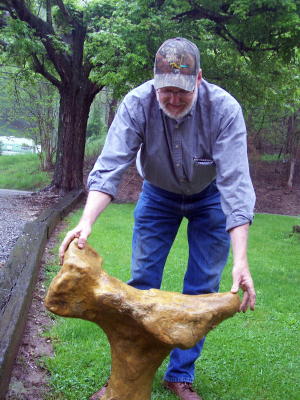 Randall Arnold discovers giant dinosaur-like bone
It looks like a giant bone from a dinosaur or very, very large animal.
Millstone resident Randall Arnold says he dislodged the artifact while digging with an endloader, making the discovery about six feet down.
"It's a pretty fascinating object, and really heavy." Arnold said. "We're working now to get it evaluated and get the real story."
The artifact has considerable detail