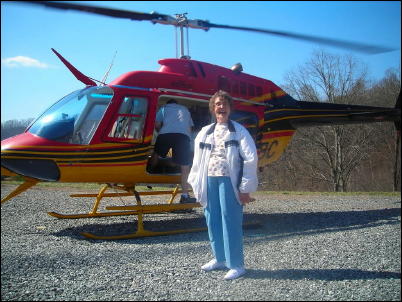 June's first flight
A 77-year-old Calhoun woman has taken to the skies in North Carolina.
June Godfrey of Grantsville flew over the mountains near Cherokee, North Carolina this week, it was her first experience lifting from the earth.
She has been visiting her granddaughter Laura Erlewine and family and celebrating her great-granddaughter, Chloe's second birthday in Lakemont, Georgia.
Family members said this is the first time she has spent an entire week away from Sunny Cal.