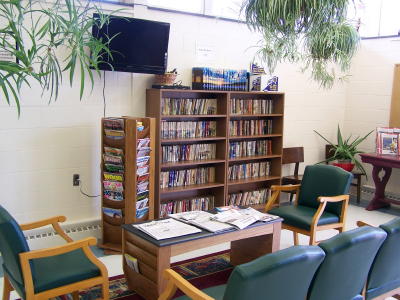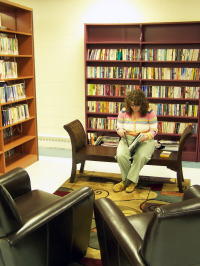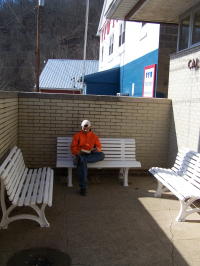 Visitor areas of library have been improved by contributions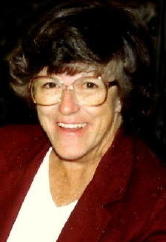 The Calhoun County Library has made significant improvements with $10,000 received from the estate of a former Calhoun woman.
Librarian Amy Cooper said several areas of the library have been upgraded with new furniture and fixtures, also using funds donated in memory of Hur resident Dottie Slider.
The Kathryn "Kitty" Leggett Reeg (pictured right) estate continues to make financial contributions to the county through philanthropic contributions.
The estate has also provided a scholarship to a Calhoun High School student for at least 10 years.
"We're very grateful to the woman who wanted to give something back to the county," said Cooper.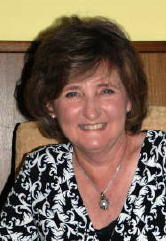 Money from the Dorothy "Dottie" Slider Memorial Fund (pictured left) is being used to install a new circulation desk. Slider had served on the library board, prior to her untimely death in July, 2008.
Leggett, the daughter of a former publisher of the Grantsville News, Hal Leggett, died in 1990 at the age of 56.
Kitty and her long-time friend Virginia Weaver Buck graduated from Calhoun High in 1951. Virginia was instrumental in establishing the scholarship and other memoriams in her memory.
"If you were a friend of Kitty's, you had a friend forever. She was a giver to her family, her friends and her community," said Buck.
"Kitty was an enthusiastic supporter of education and of those who put forth the effort to secure a better future for themselves and their families," said Sheryl Stonecipher Price, trustee of her estate.
"Kitty wanted her beloved Grantsville area to benefit from the assets that she had accumulated through her hard work," she said.
Librarian Cooper said the library has been much-improved by the donations.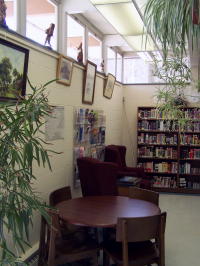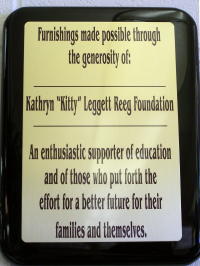 Kitty Leggett's Gifts Keep Giving To Calhoun Community