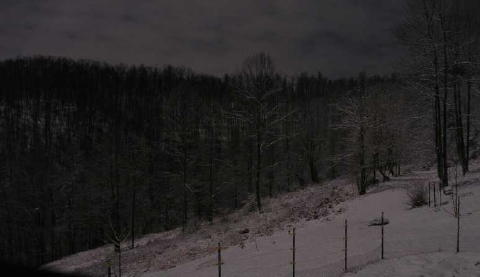 Friday night was a full moon, with the moon at its closest point to earth.
Steve Allison of Pine Creek Hill said about 11:30 p.m. he was amazed at the brilliance of the landscape, even though there was a cloud layer attenuating the light of the moon.
Turning the auto-flash off of his Olympus camera, the results are shown above.