Article and photos submitted by John and Debbie Griffin

62 years ago, on December 2, 1939, Ray and Hallie Mollohan Cunningham exchanged their wedding vows. They celebrated their anniversary a day early at their Burning Springs home with many of their family from far and near.

They lived in Little Rowels' Run for about seven years before buying their farm in Burning Springs. Except for nine or ten years in Parkersburg, they've lived there ever since.

Those attending the festivities included Hallie's sisters Ruth Kun, Bonnie Worstel and husband Pat, Timothy and Zachary Downs, Sonja Artibise, Sheila, Larry, and Lee James Goldizen, Joe and Alice Cunningham, Ricky, Jody, Jacob, and Isaiah McClead. No doubt a fine meal was served followed by a scrumptious anniversary cake for dessert.

Congratulations, Ray and Hallie, on your 62nd Anniversary. We'll be looking forward to the next one.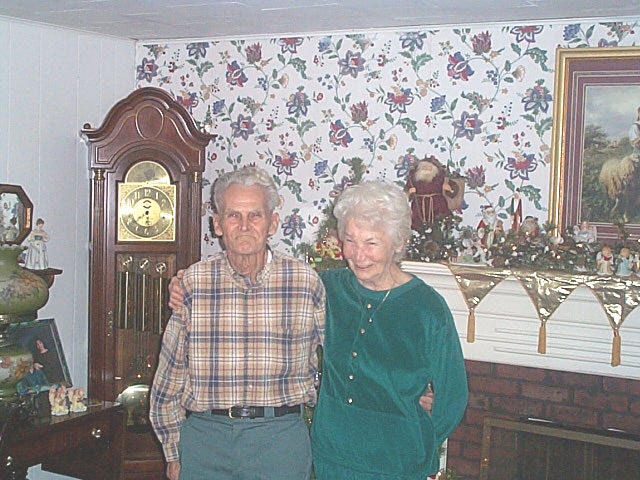 A quiet 62nd anniversary at home, Christmas time's a comin'!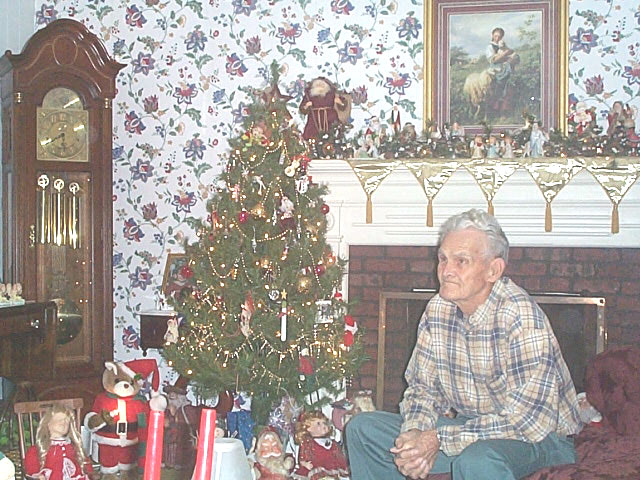 Ray sits in front of the exquisitely decorated Christmas tree that has become Hallie's trademark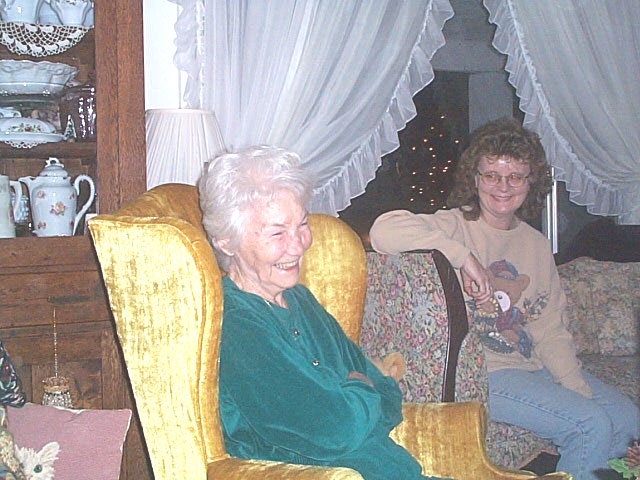 Hallie and neighbor Debbie Griffin chat before having a piece of their anniversary cake