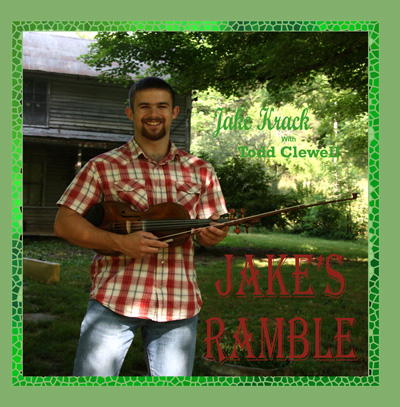 Jake Krack's latest - "Jake's Ramble" is a random
walk through the years spent gathering a poke of
fiddle and bowing styles, accompanied by Todd Clewell
on guitar, giving the listener a robust experience
For the third time, Calhoun's Jake Krack has won the first place Old-Time Fiddle award and the Performer of the Festival award at the 73rd Galax Fiddlers Convention 2008 in Galax, Virginia.
Galax is considered the oldest and largest fiddlers convention in the country with 2,200 registered contestants this year.
In recent years the event has attracted about 45,000 people for the six day event.
Jake has ten different recordings available, his newest being "Jake's Ramble."
Jake's dad, Reed Krack will have his "Woodland Seascapes" photos displayed at the "Field and Stream" show at Tamarack on September 27th.
See jakekrack.com