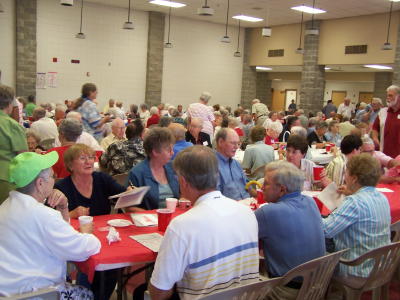 The Commons was crowded as alumni shared stories of days gone by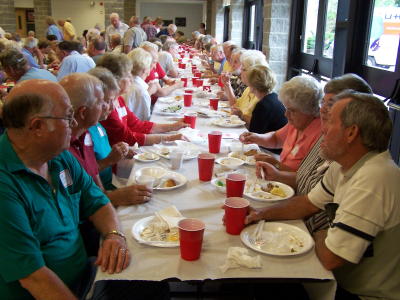 The 50 year anniversary class of 1958 shares meal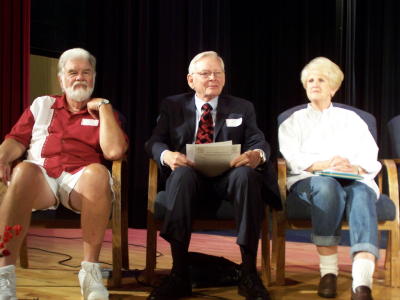 Program participants (L to R) Loyd Wright (1955)
Bill Ice (1948) and JoAnn Propst Stevens (1958)
MC Roger Propst (1965) kept his word to over 300 people attending the Calhoun County High Alumni Reunion Saturday at Calhoun Middle-High School. He kept the program rolling, recognizing several anniversary classes.
Alumni president Loyd Wright (1955) welcomed the alumni and their guests, and recognized Josh Deweese (2008) as the recipient of the association's scholarship award.
Briana Blankenship (2008) expressed appreciation for assistance the alumni group gave her to participate in the Macy's Thanksgiving Parade Band last fall, the only musician from West Virginia. "It was an amazing experience," she said.
JoAnn Propst Stevens (1958) recalled memories of school days for her class of 80, mentioning the now mundane senior privileges granted the class, and mentioning that gasoline was 25 cents a gallon.
Propst recognized Bill and Roberta Offutt Wilson, who are celebrating their 50th anniversary, married at graduation time 50 years ago.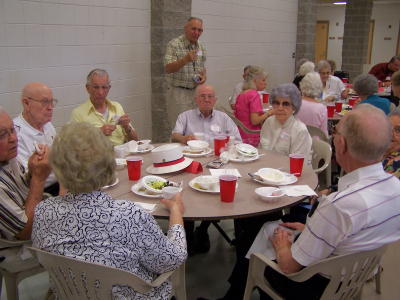 Members of the Class of 1940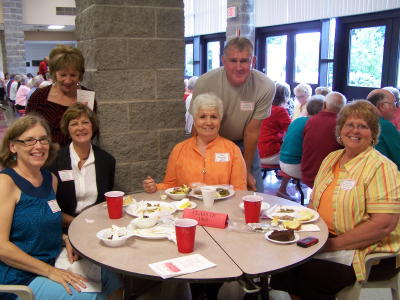 Members of the Class of 1965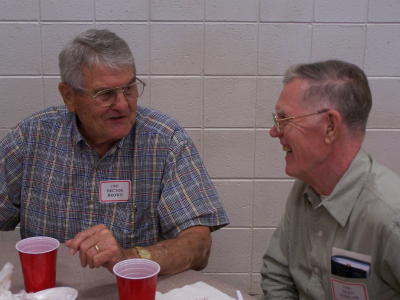 Rector Brown (left) and Glen Fowler, Class of 1941
William L. Ice (1948) recalled teachers and class members from 60 years ago, the class enjoyed a dinner at Pleasant Hill United Methodist Church Friday evening.
"We were proud to have graduated from Calhoun High. It was a great bunch to make a positive imprint on society, making the world a better place to live," Ice said.
Recognized as the only member of the Class of 1938, Bill Reading of Arnoldsburg received an ovation.
Alumni and guests enjoyed a catered dinner following the program, and several classes had mini-reunions.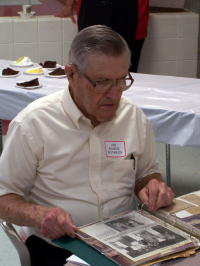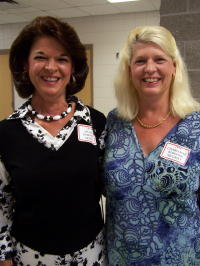 L to R: Former principal Eugene Reynolds (1942) and the Robinson Girls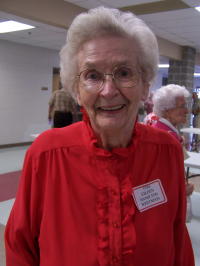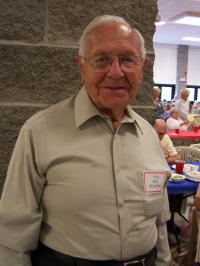 L to R: Eileen Hamilton Whitman (1936) of Charleston and Bill
Reading (1938) of Arnoldsburg, only member of class attending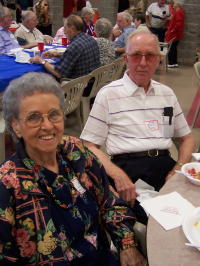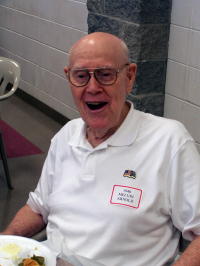 L to R: Ruth Bartlett and Encil Bailey (1940) and Melvin Arnold (1940)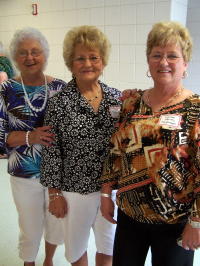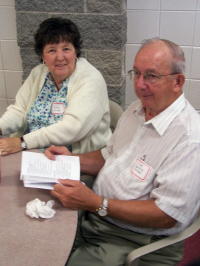 L to R: The Heiney Girls: Grace Heiney Wilson, Eleanor Heiney Circia and Louise Heiney Newbrough; Eugene Stump (1942) and Cathy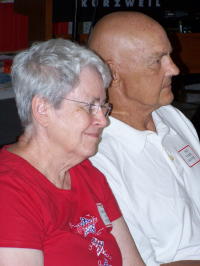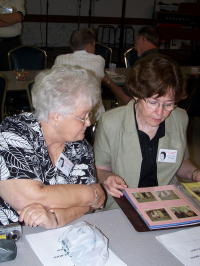 L to R: Veral and Virginia Long Haynes (1958) of Arizona and Leota Kight Grimm of Parkersburg and Betty Yoak McVanney of Clarksburg (1958)