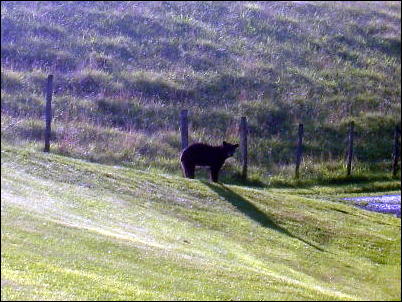 Black bear in Morris family yard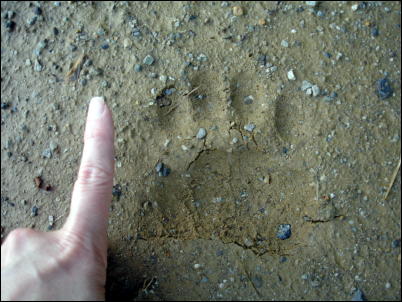 Photo of bear paw on Riffle Run
The Herald has received more reports of black bear being spotted in the county, some being caught by game cameras.
The bear are still very shy of human contact.
Buffy Morris O'Hara said "We saw a black bear last night here in my mom and dad's yard - Dick and Jenny Morris."
The Morris' live on Riffle Run, just off State Rt. 16 south of Grantsville.
"It was right near the corner of their sun-room and then wandered over toward the cattle pen," O'Hara said.
She said there had been earlier reports about the bear further out Riffle Run ridge.