By Bob Weaver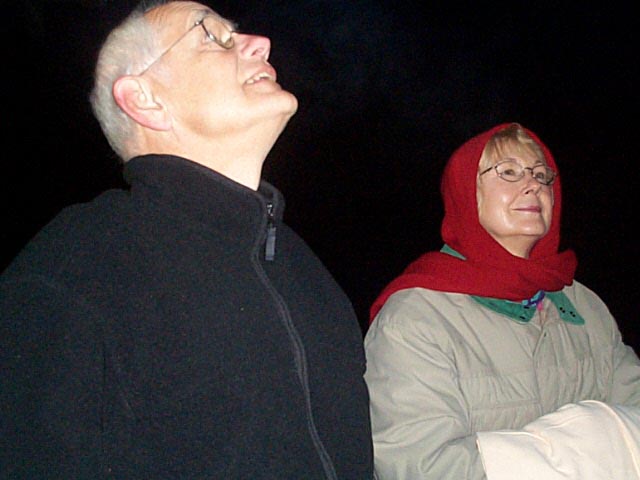 Amateur astronomer Mike Ferrell gives details to Willie Poling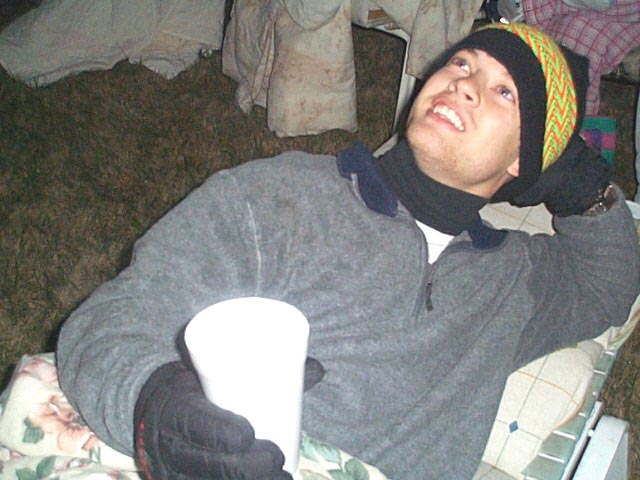 Prime stargazer Curtis Garretson
The Leonid meteors crashed into the atmosphere at 160,000 miles per hour, causing a spectacular light show in North America early Sunday morning. About twenty local residents positioned themselves at Calhoun County Park between four and six a.m. to enjoy the event, next to be seen in 2099.
At least three or four meteors lit the sky and the park, while hundreds of others fell to the earth within the 360 degree visibility, many leaving long trails that stuck around for a while.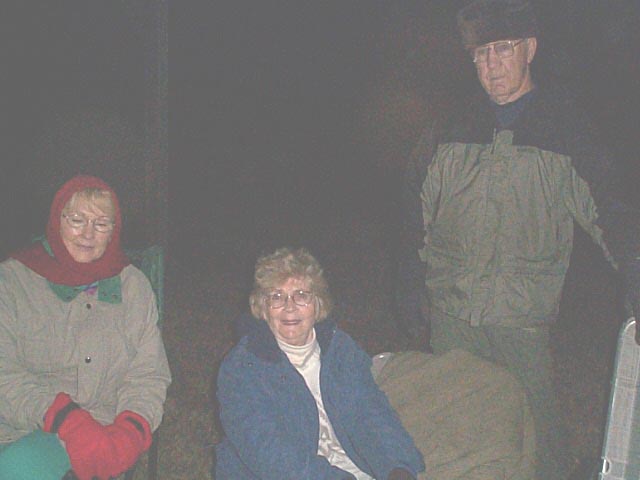 "Meteor Madness" organized by Wilson and Poling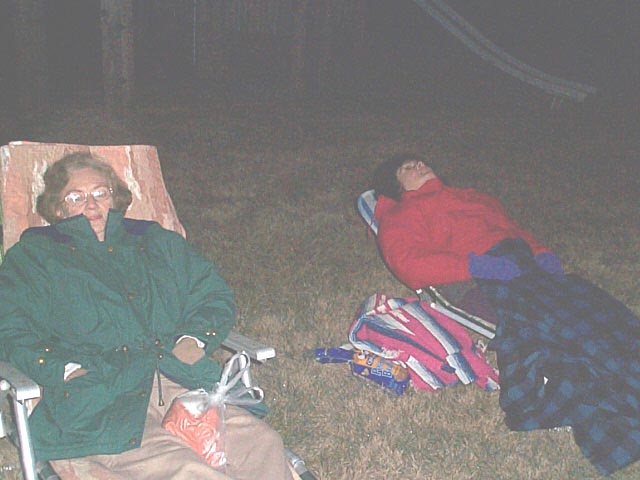 Looking skyward to the glorious sights
"I think the universe's greatest producer put on quite a show," said Jeanne Wilson.
The early morning temperatures fell into the upper thirties before daylight, but the local astronomers stuck it out with warm clothing and sleeping bags, an earthly sight.
Dianne Weaver, The Hur Herald's Assistant Editor, went out on the deck at 3 a.m. at Hur to check the meteors, to discover a large bear crossing the garden. Faithful dog Sox took after the critter, but it did not seem to be disturbed by the barking dog, "it just snorted and lumbered back into the woods" she said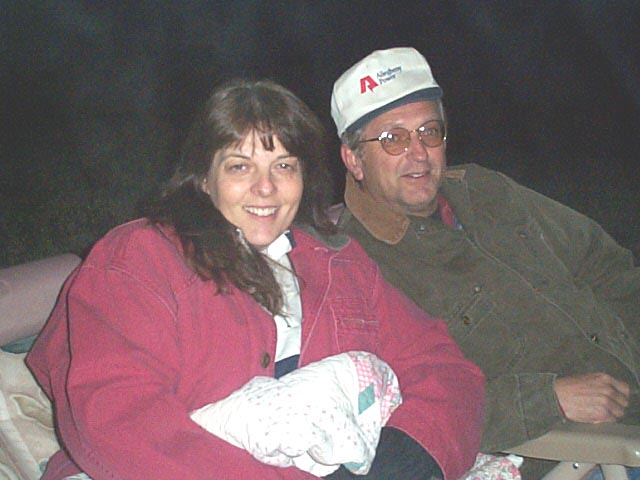 "What a show!"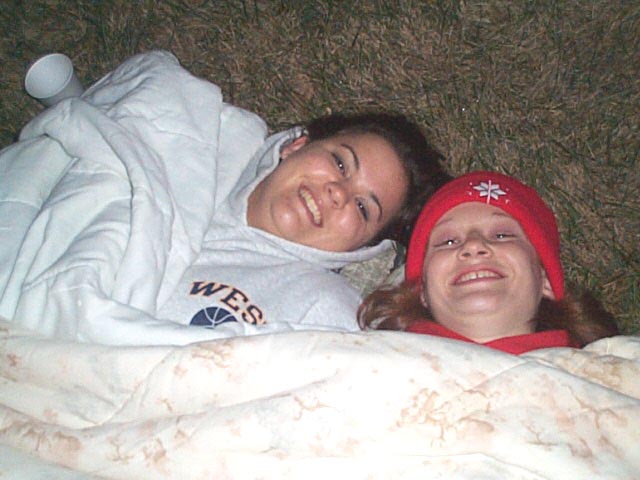 "Getting cold out here!"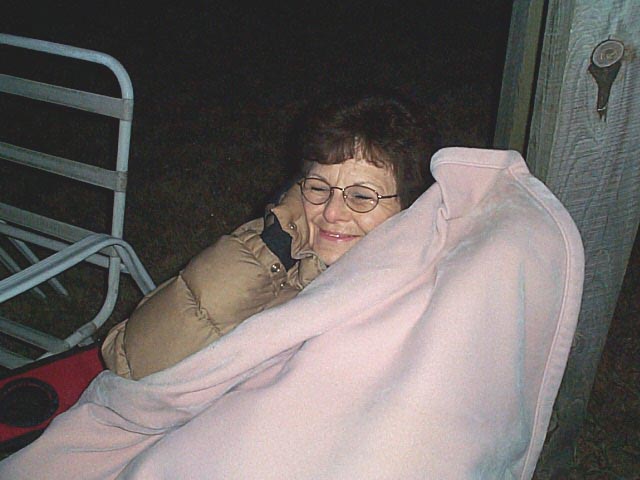 Carlene Frederick bundles in the early a.m.