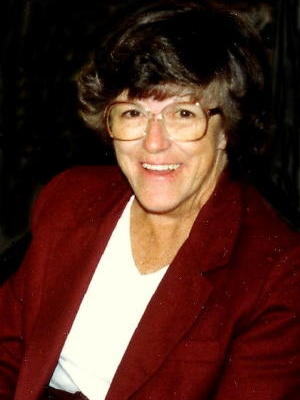 Kitty Leggett lives on with her gifts to Calhoun's children
By Bob Weaver
A former Calhoun woman continues to make significant financial contributions to Calhoun children through her philanthropic contributions.
Kathryn "Kitty" Leggett Reeg's estate has continued to provide a scholarship to a Calhoun High School student for at least 10 years, in addition to making donations to the Calhoun County Public Library, most recently $10,000.
Leggett, the daughter of a former publisher of the Grantsville News, Hall Legget, died in 1990 at the age of 56.
Kitty and her long-time friend Virginia Weaver Buck graduated from Calhoun High in 1951. Virginia was instrumental in establishing the scholarship and other memoriams in her memory.
Virginia said Kitty was a workaholic. After high school, she went to Charleston and attended Morris Harvey College where she took accounting classes and later went to work for the Internal Revenue Service.
"If you were a friend of Kitty's, you had a friend forever. She was a giver to her family, her friends and her community," said Virginia.
"She assumed a lot of the responsibility for the operation of the family newspaper, The Grantsville News. She could never be pulled away by her friends for fun things, the press had to roll a certain day and time."
Still, she loved being with her friends and through her efforts in 1986 she took it upon herself to start the Calhoun High School's Alumni Reunion, sending hundreds of letters from her Columbus home.
The first alumni event was held in 1986, growing into a much bigger affair over the years.
"Kitty was an enthusiastic supporter of education and of those who put forth the effort to secure a better future for themselves and their families," said Sheryl Stonecipher Price, trustee of her estate.
"Kitty wanted her beloved Grantsville area to benefit from the assets that she had accumulated through her hard work," said Price.
"I would like to emphasize that all of the Trust's contributions to the scholarship fund and the library have been made possible only because Virginia Weaver Buck has graciously given hours of her time to find ways to honor her dear friend's memory," concluded Price.
Kitty's" nephew, Michael Leggett, said "She was very animated when it came to education."
He said Kitty was always on the "cutting edge" of educational technology, buying him an early model computer, and learning how to use word processing, when such technology "scared most people to death."
"She even had the first video game (Pong) which she shared with us," Leggett said, "Always learning, always challenging and helping others was her everyday mission."
Kitty's wise financial decisions has come back to the Calhoun community in other ways, a generous donation that helped make the Calhoun Middle-High School Auditorium a reality.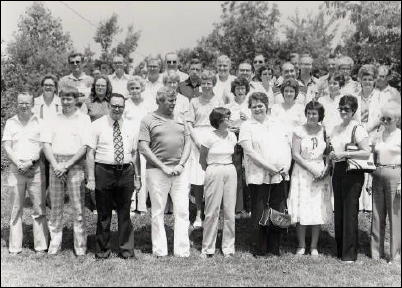 EXUBERANT KITTY WITH CHS CLASS OF 1951
Class of '51 Reunion in 1986, Kitty in the middle front row
Photo courtesy of Virginia Weaver Buck
Grantsville resident Emily Gainer has assumed responsibility for Kitty's scholarship fund.
The $3,000 annual scholarship has been awarded every year since 1994-95, based on a point system without knowledge of the name of the applicant, then selected by a committee.
Donations are also made to the fund by alumni and other interested individuals, and can be sent to CCHS Memorial Scholarship Fund, 2820 Russett Road, Grantsville, WV 26147.
GRADUATES RECEIVING SCHOLARSHIP: Provided by Emily Gainer
1994-95 Deanna Stump
1995-96 Rachel Sears
1996-97 Melanie Underwood
1997-98 Robert F. Bonar
1998-99 Danielle Grogg
1999-00 Henry Mullins
2000-01 Zach Hupp
2001-02 Tiffany Johnson
2002-03 Erin Smith
2003-04 Matthew Bonar
2004-05 Steven Rogers
2005-06 Ashli Cottrell
2006-07 Felecia Neale
2007-08 Cory Roberts
2008-09 Melissa Jarvis