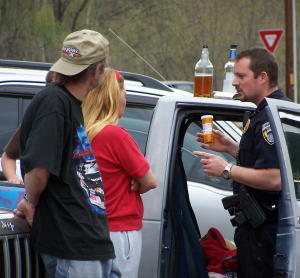 Grantsville police chief Charles Stephens making
traffic stop Wednesday evening with DUI arrest
The Grantsville Police Department arrested Wyatt Justice, 49, Wednesday evening following a traffic stop.
He was taken before a Calhoun magistrate, reportedly charged with DUI, driving while revoked, no insurance and expired registration.
Justice, formerly of Charleston, is currently living at Cremo.