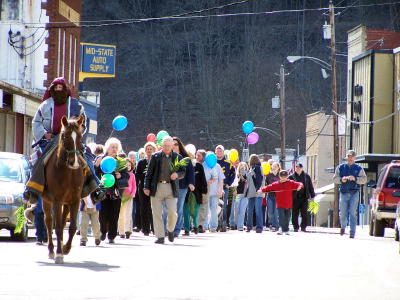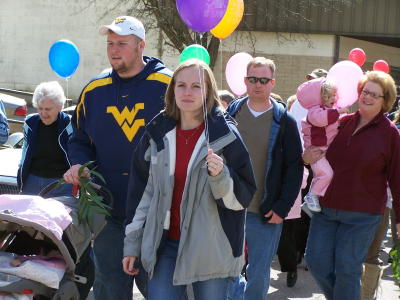 Palm Sunday was celebrated in Grantsville yesterday, with a depiction of Christ's triumphal entry into Jerusalem the week before his crucification.
It has often been referred to as "Passion Sunday," marking the beginning of Holy Week.
Local Christians traveled behind the Christ-figure on mounted steed through the streets of Grantsville between the First Baptist Church and Knotts Memorial United Methodist Church.
A service was conducted at the Knotts UM Church with Rev. Alfred Hickman.
The fourth such event was sponsored by Minnie Hamilton Health Systems Chaplain's Association.