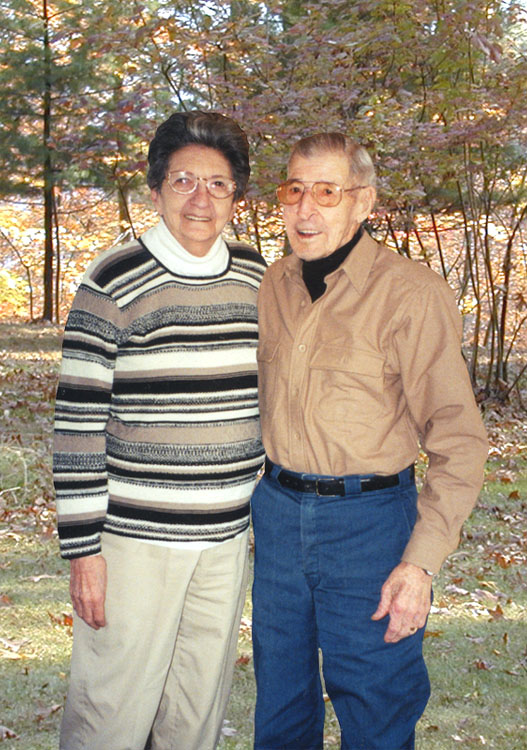 Jack and Ernestine Ferguson of Mt. Zion will be celebrating their 70th wedding anniversary on October 14. Married in 1931, they have lived their life together across most of the 20th century, vital members of our Calhoun community.
In recent months Jack's health has not been as good, and the family will have a small celebration on their anniversary day. They suggest "friends can stop by occasionally and wish them well." Their phone number is 304-354-6373.
They would appreciate cards and notes from their friends "telling them of some remembrance you have of them."
Jack and Ernestine Ferguson
HC 89 - Box 25
Mt. Zion WV 26151