By Bob Weaver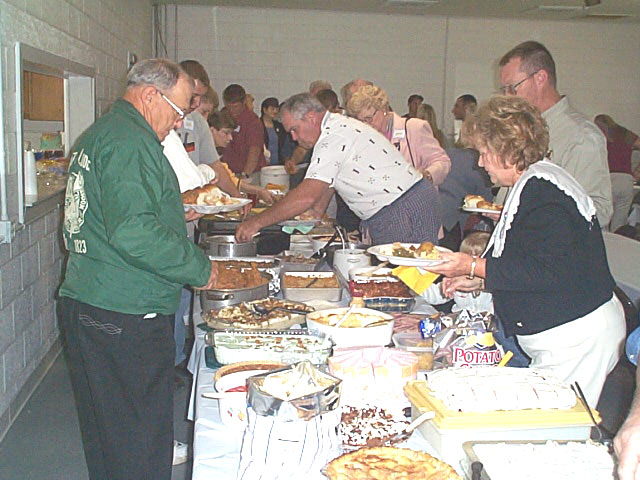 Coming together one more time
One of Calhoun's best attended family reunions was held Sunday at the Upper West Fork Park. The Stalnaker clan gathered for their annual get-together.
The Calhoun origins are linked to William A. Stalnaker (1858-1948), who married Louverna Chenoweth (1865-1940) and moved to Triplett, Roane County, living there until 1900 when they purchased land at Rilla (later Orma). "William had a store and post office at Orma, and was also a Justice of the Peace," according to James Stalnaker of Spencer. They had seven children, all buried at the Sycamore Baptist Church Cemetery on Mt. Zion Ridge. Nearly of of them lived on the waters of the West Fork.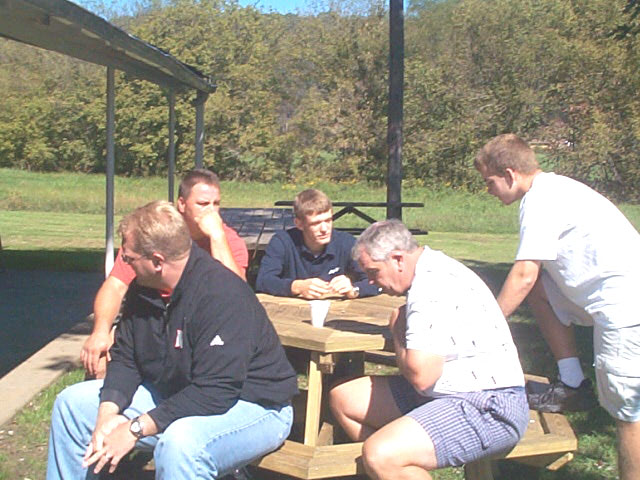 Stalnaker's have spent most of their lives along the West Fork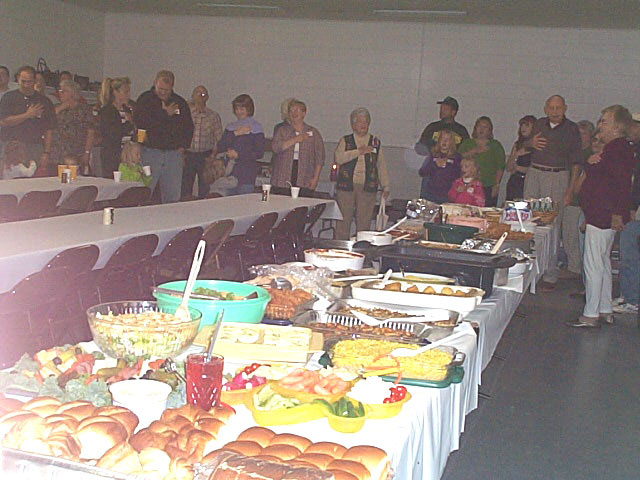 Lower your cholesterol level
Emma Stalnaker Deel, now 80, has helped organize the reunion since 1973. "I think it has at least an 80 year history."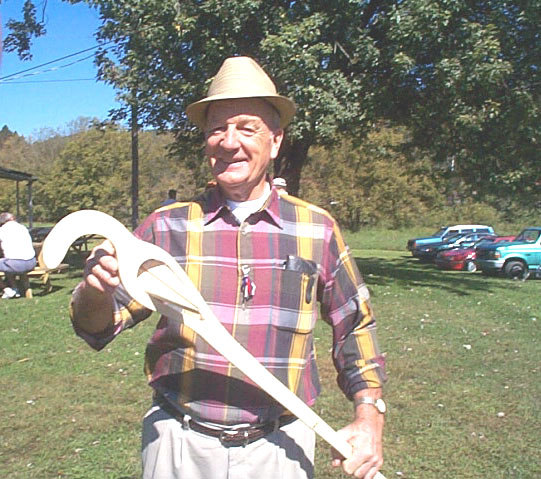 Pete Stalnaker displays multi-purpose cane,
which also assists aged men in rest room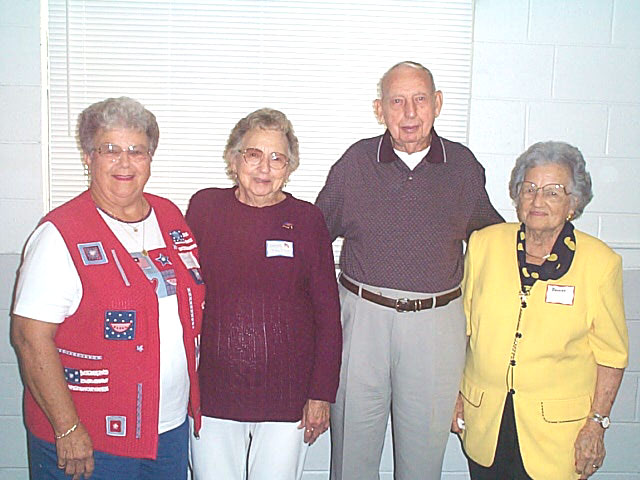 STALNAKERS (L to R) Naomi Sims,
Emma Deel, James Stalnaker, Brunna Penman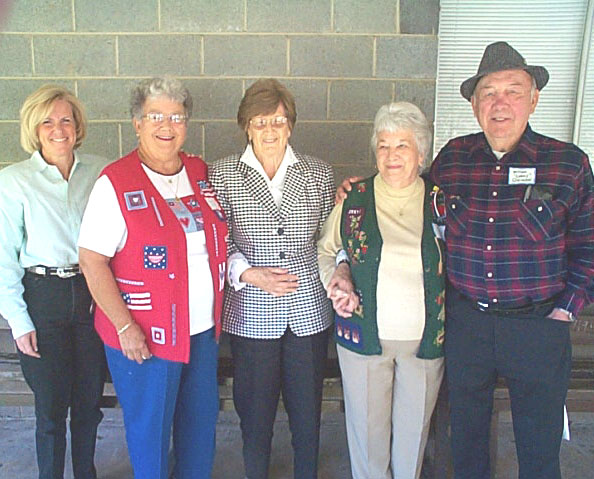 (L to R) Pam Throckmorton, Naomi Sims, Eva Payne,
Glenna Fleming and Sonny Stalnaker