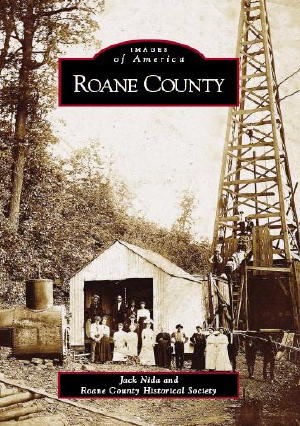 The Roane County Historical Society is announcing the availability of a new book - "Images of America: Roane County" by Jack Nida and the Roane County Historical Society, published by Arcadia Publishing.
This impressive collection of historical images will be available for purchase at the 2007 Genealogical Fair this Saturday. Jack Nida will be available throughout the day for signing books.
Nida is a native of Roane County, a retired businessman, and author of three volumes of family history books. He was born in Amma during the Great Depression, and it remains his home for several months each year.
The Roane Historical Society inspired his interest in genealogy, including his collection of photographs contained in the book. Many of the society's members provided the necessary assistance for the book's completion.
The Images of America series celebrates the history of neighborhoods, towns and cities across the country. Using archival photographs, each title presents the distinctive stories from the past that shape the character of the community today.
This 128 page volume is available for purchase for $19.99 from the Roane County Historical Society, directly from Arcadia Publishing, or wherever fine books are sold.