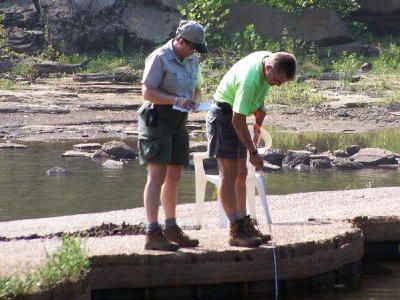 By Chris Ross 2007
The Department of Environmental Protection has been at Elizabeth's locks and dam taking measurements and pictures of damage and making notes and charts of needed repairs.
The EPA is working in cooperation with the Army Corps of Engineers.
The Well's Lock and Dam is the last such remaining structure along the lower Little Kanawha River, the installations once allowed riverboats to travel from Parkersburg to Glenville.
The dam has been deteriorating for several years. It has been a big concern for Wirt Commissioner Robert Lowe, who has been on a campaign to save the historic structure. It still serves as a water impoundment for Elizabeth and the area.
An oil boom in the 1860s created a need to use the river to transport goods downstream.
By 1891 five locks and dams had been constructed to make the river navigable along the first 48 miles upstream from Parkersburg.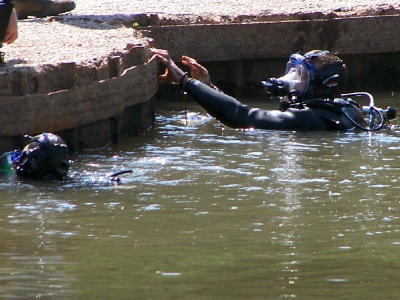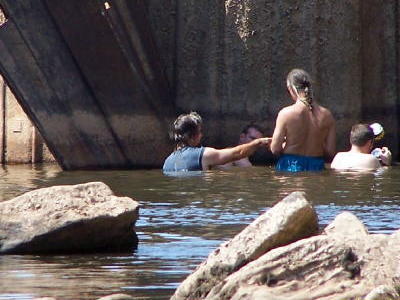 With lock chambers that were 125 by 23 feet, the system could accommodate both the gas and steam-powered boats that hauled coal, carbon black, railroad ties, oil, hoop poles, lumber, grain and salt up and down the river.
The Little Kanawha has an outstanding riverboat history, flowing 167 miles through Upshur, Braxton, Gilmer, Calhoun, Wirt and Wood counties before flowing into the Ohio River at Parkersburg.
Lowe was present for the study and he put the guys through the wringer showing them things that were broke or breaking in high hopes that something can be done to repair the locks this time around.