By Bob Weaver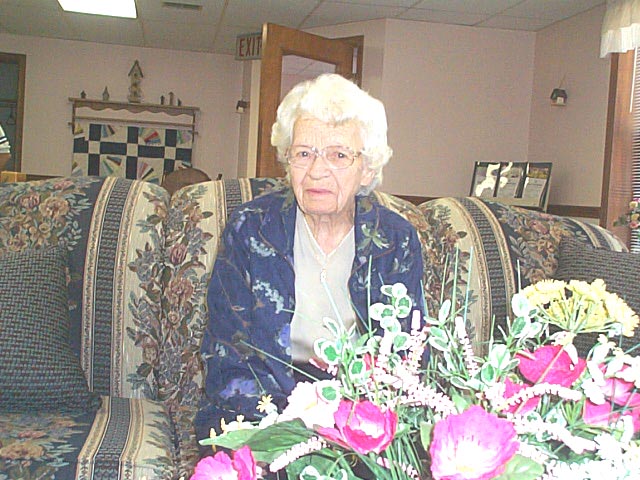 Georgia at a young 90
You "turn" other ages, but you achieve 90. Georgia Ward Stump has done that and her family and friends came together at the Senior Center in Grantsville Sunday to celebrate her life. And what a celebration it was.
Georgia was "taken back" by all the fuss. "You know my real birthday isn't until next Sunday. But they had it this weekend because some folks couldn't come," whispering the secret. The center was filled with photos and remembrances of her long life.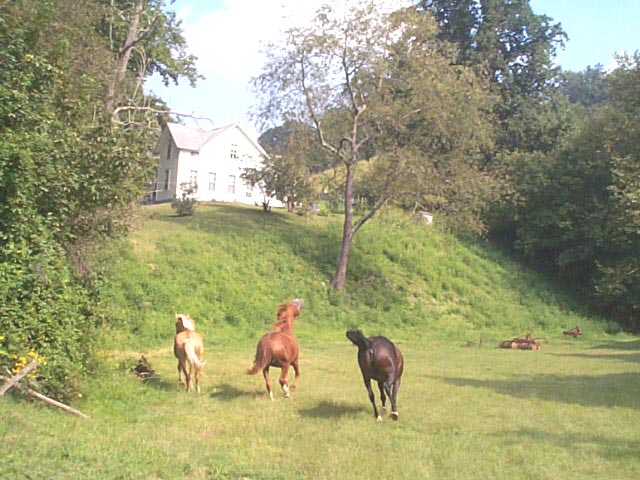 The home place on Russett Road was built by
"old French Stump" in the 1880's.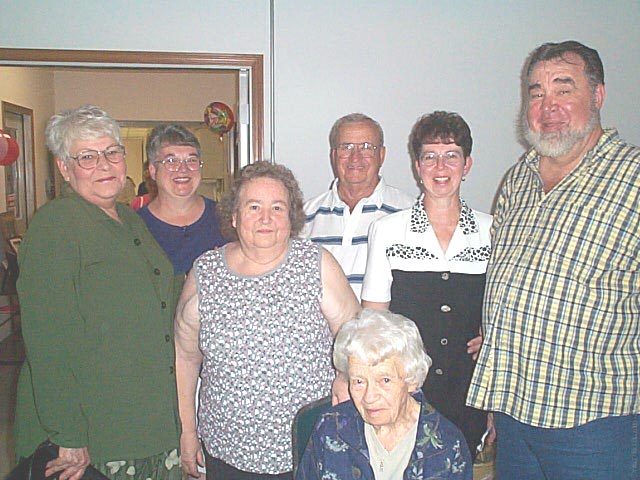 Georgia's kids (L to R) Judy Collins, Geraldine Hupp, Florence Meadows, Russell Ball, Jenny Bland and French Stump with Georgia in front
Georgia's life spans most of the 20th century, born in 1911, the daughter of Jahugh and Sarah Weaver Ward. She was one of seven children, first marrying Jim Ball in 1926. Children from this marriage, Florence and Russell.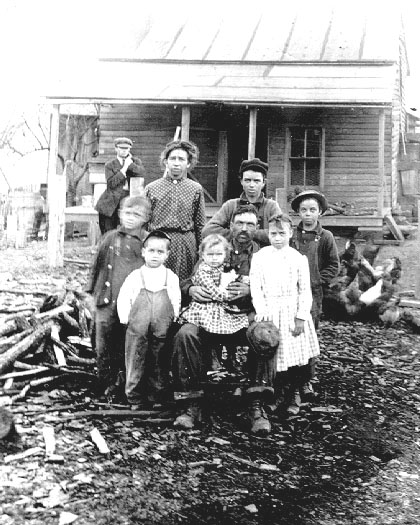 Jahugh and Sarah Weaver Ward Family
Front, left to right: John E. Ward, Jahugh Ward holding
Georgia Ward Stump, Hattie Rosebud Ward; Back: Walter
O. "Shoad" Ward, Sarah Weaver Ward, Jennings "Liz" Ward,
AI Ward. Jack Knight is in background leaning on the gate.
Georgia even supplied the name of the cat she is
holding as being "Cale."
(Photo Courtesy of Diane Ward Sampson)
She then married Harry Stump, a descendant of the well-known Michael Stump lineage. Children from this marriage. French Stump, Geraldine Hupp and Virginia Bland. After his death, Georgia married Harry Collins, whose children included Jeannie, Judy, Rosemary, Billie and Rick. She has 19 grandchildren and many great and great great grandchildren.
Dozens of photographers line up to take Georgia and her giant cake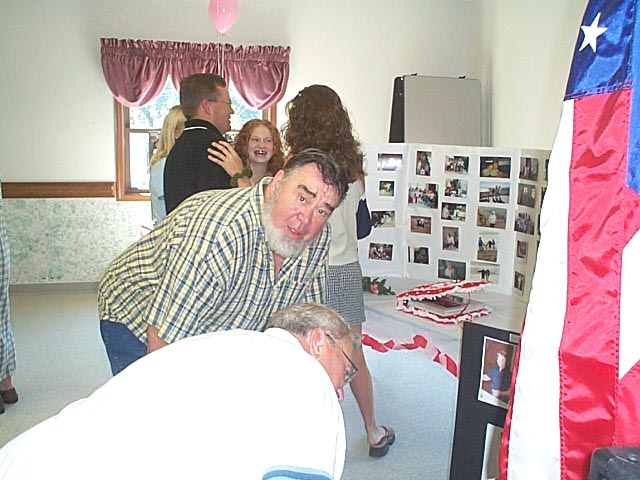 Community comes out to honor Russett Road woman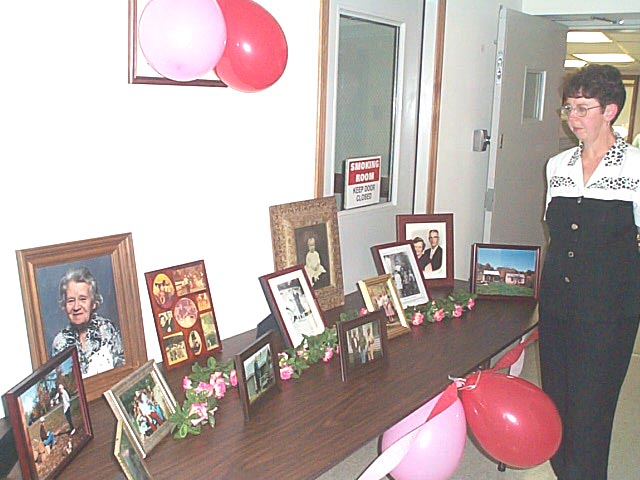 One of several photo galleries "Across the Years"