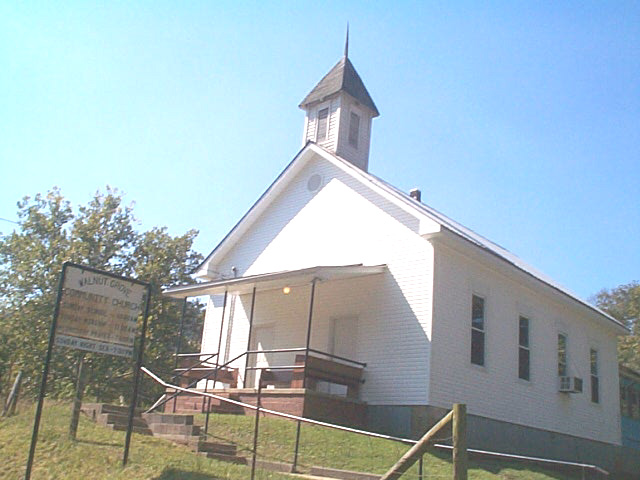 Homecoming along the West Fork
The Walnut Grove (Barnes Run) Church at the mouth of Barnes Run had its homecoming yesterday. The church, which is near the faded Village of Rocksdale along the West Fork, is nearly 150 years old. It may be the oldest in use church in Calhoun County, established shortly after 1850 by Billy "Bluehead" Starcher and his family.
Billy "Bluehead" was the son of Calhoun's first permanent settler, Phillip Starcher. Phillip and his family settled near Altizer, below what was to become Arnoldsburg.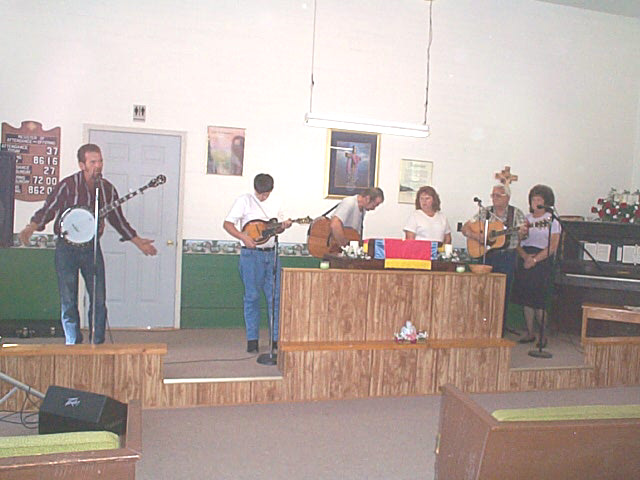 The Truman family sing gospel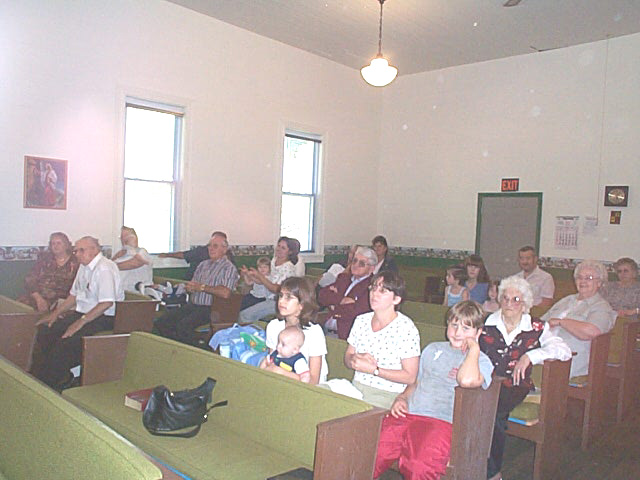 The faithful gather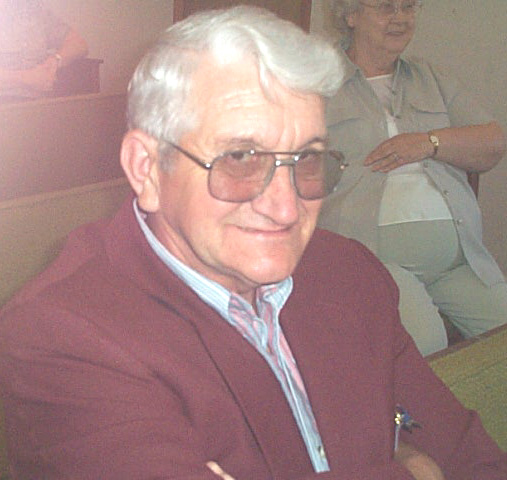 Rev. Carl Marks, the pastor
The faithful turned out to hear the sermon and some good gospel music, plus a fine meal at noon. Most of the original families up and down the West Fork are gone, but a few descendants showed up. A few are regulars.
Walnut Grove Church, originally Methodist, was the site of the largest KKK funeral ever recorded in Calhoun. The preacher was delivering the eulogy of Bruce Riggs in 1924, when the service was interrupted by a group of about forty hooded Klansmen. They took Riggs' body up the West Fork from the church to the Winner-Ball Cemetery for burial. The event caused quite a stir.
In the nearby cemetery is buried two of Calhoun's earliest settlers, whose lives are well documented on the Calhoun Gen Web Page. Tunice Mucklewain (1773-1851) and his wife Catherine (1772-1849) rest there.
Walnut Grove, like most Calhoun churches in the last century, drew a large group of worshippers up and down the West Fork, up Henry's Fork and out on Egypt Ridge, in addition to the Barnes Run community.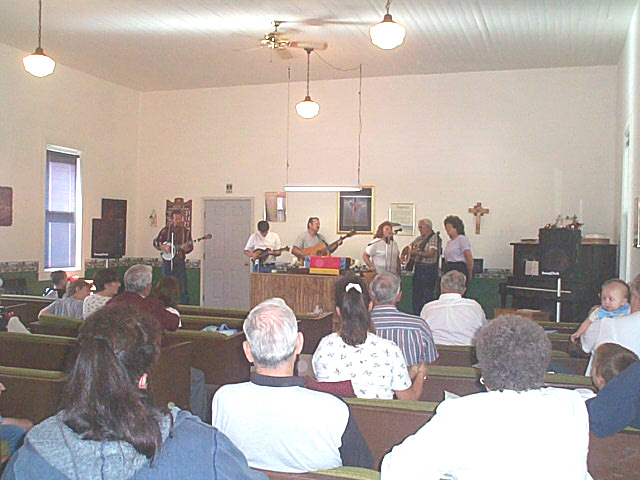 Church has about 150 years of history