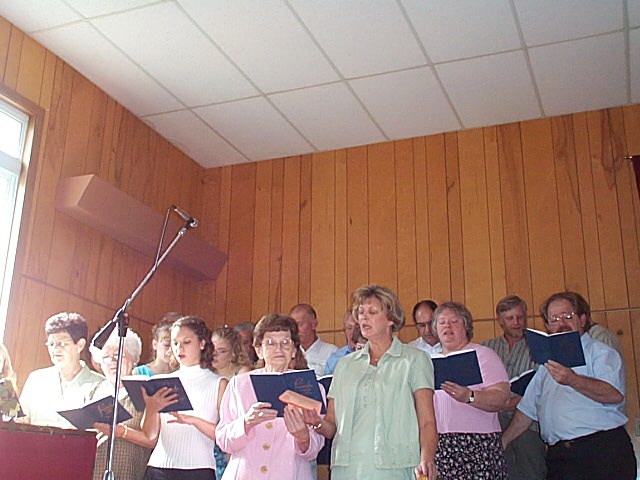 Choir sings out with powerful voices
It has been 125 years since people around Pleasant Hill raised $30 and built a log church. The floor was made of split logs and a pot-bellied stove provided heat. The first light came from pine-knot torches.
The faithful came to the comfortable Pleasant Hill United Methodist Church homecoming Sunday, which has made great progress over the years. Rev. Larry Jones welcomed the parishioners and guests to the special event.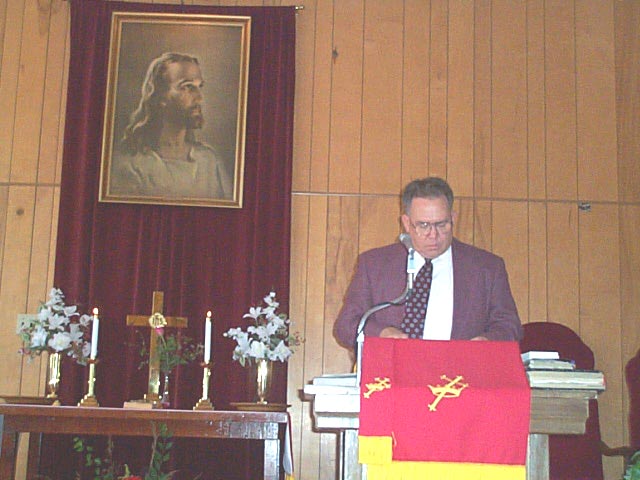 Pastor Larry Jones gives the welcome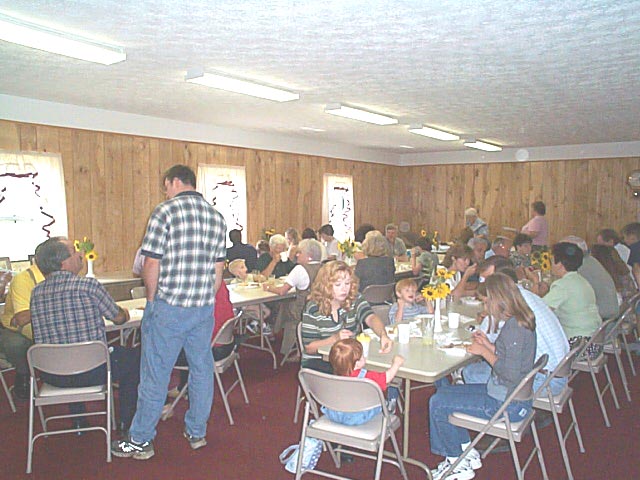 The delicious covered dish
The oldest living members of the church, Von Yoak (65 years) and Oleta Hill (82 years), were unable to attend.
Special music was provided by Kristin Nichols, Susan Sullivan, Tiffany Swisher, Dorothy McCauley and Cheryl Jarvis.
Jim Sullivan presented a special video, pictures and music featuring members of the church over the years.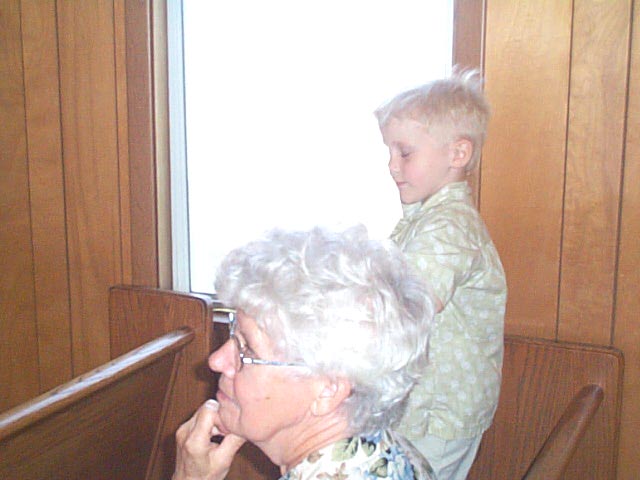 This guy directs the choir every Sunday with his baton (baton not visible). He's pretty good, too.
Recognition was given to church members.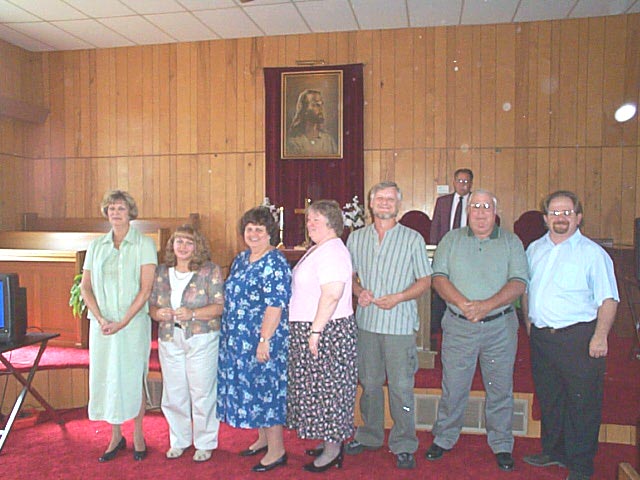 25-30 YEARS (not in order) Nancy Taylor, Marcia Swisher, Michael Radabaugh, Cheryl Jarvis, Jim Sullivan, Karen Yoak and Dallas Frederick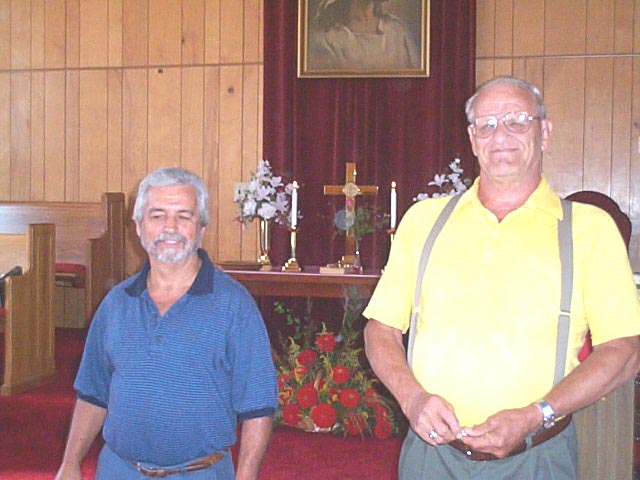 30-40 YEARS - Burl Nichols (L) and Duane Radabaugh (R). Not shown is Don Bush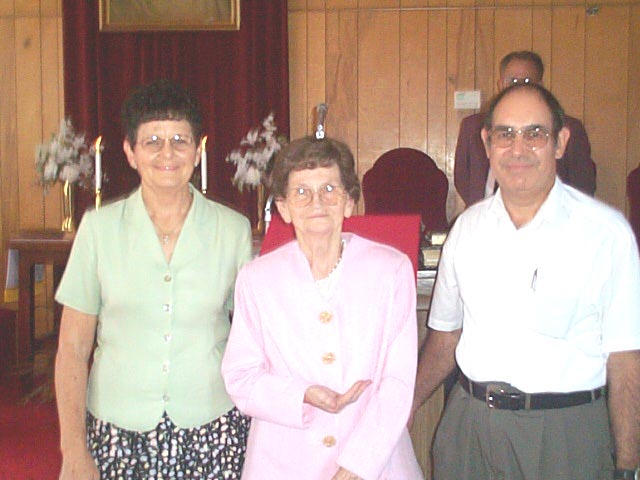 40-50 YEARS - L to R: Carlene Frederick, Eileen Sullivan and James Yoak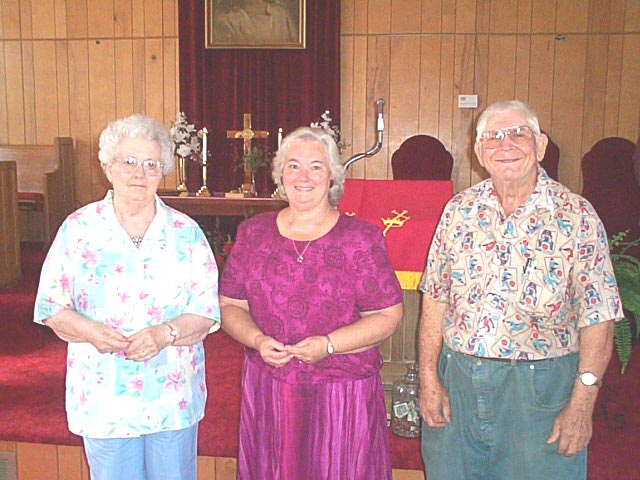 50-60 YEARS - L to R: Edna Kight, Pat Kight Radabaugh and Thelbert Burrows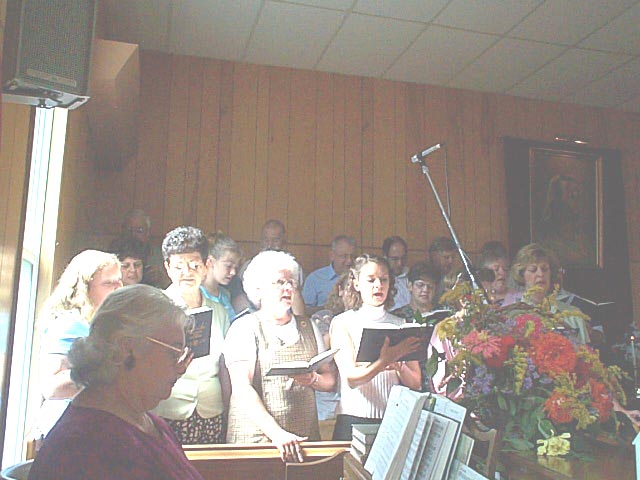 Pianist Pat Radabuagh (front) plays for her choir
Ministers from years gone by: O. E. Thorne, H. Beal, C. C. Jarvis, G. H. Farmer, George Ervin, W. Welhem, Perry Goff, Charlie Worrel (1919), E. W. Goff, J. L. Lane, Rex Anderson (1940-41), Aldine Poling (1941-45), Ralph McCoy (1949-1952), Marvin Burns (1952), Paul Morrison (1952-1960), Phyllis Harvey (1960-62), Mac Nicholson (1962-63), Paul Stewart (1963-64), Carroll McCauley (1964-1978), Calvin Greathouse (1978-79), Wade Simmons (1979-80), Annabelle Childers (1980-81), John Allen (1981-86), Dan Arbogast (1986-88), John Glessner (1988-1994), Stanley Clark (1994-95), Margaret Schmitz (1995-98) and Larry Jones (1998-).