A large crowd attended the Enon Baptist Church Homecoming Saturday on Route 7 near Russett. The church has a 106 years history, founded in 1895. Rev. William Burns, husband of Florinda Stump Burns, was the first minister.

The organization of the church took place in the Enon School, located on property owned by the late Rev. Harold and Velma Riggs Huffman. In 1896 a site was chosen for the new church along the Little Kanawha River. Early Deacons, John Johnson, Sr., A. Huffman, R. L. Marshall and A. J. Huffman.

The sturdy structure has endured floods in 1919, 1937, 1967 and 1985, receiving considerable damage every time.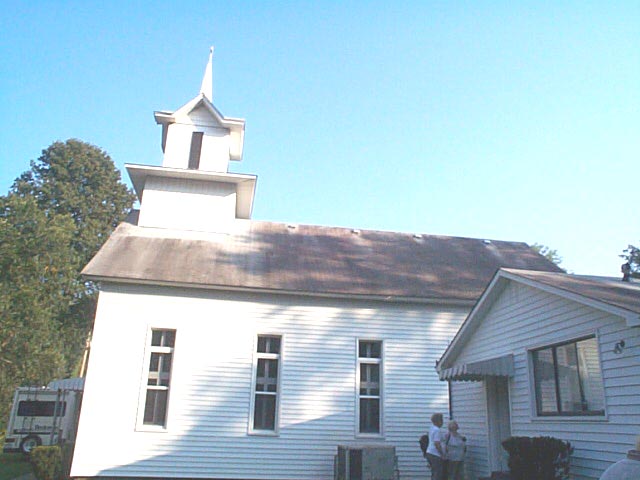 The Enon Church, 2001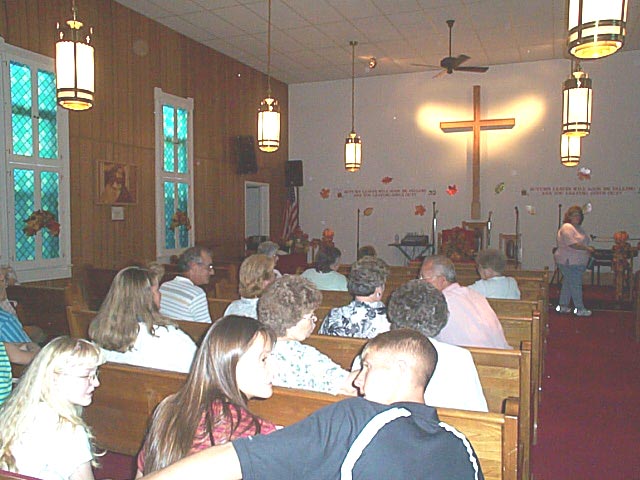 The group worshipped, sang and ate well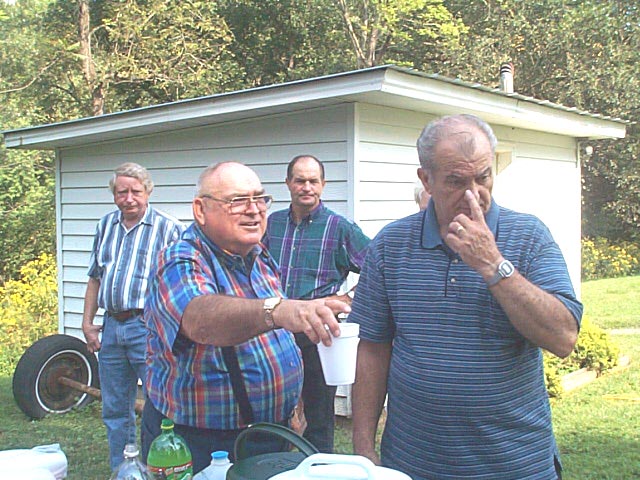 Pastor Harry Siers serves drinks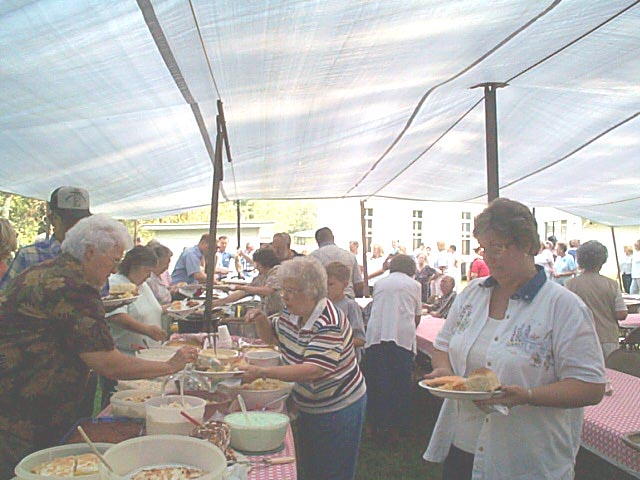 Dinner under the tent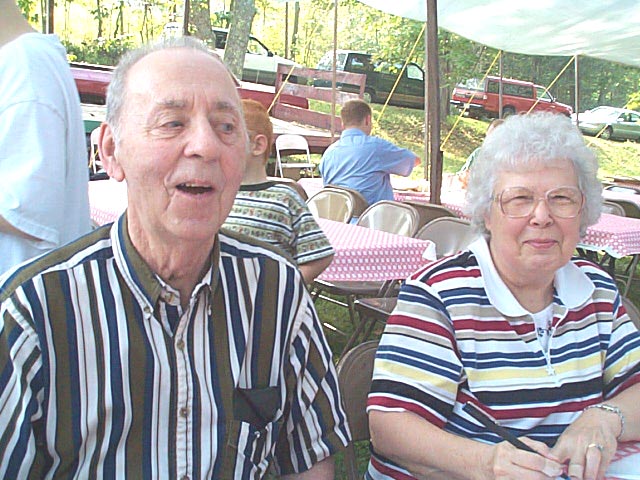 Jim and Gerry Wallace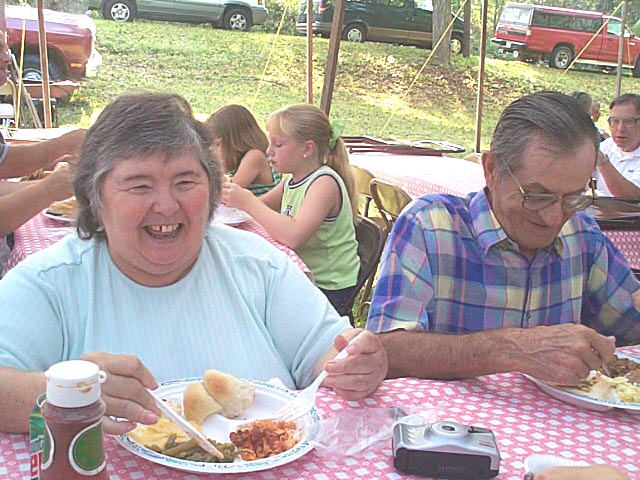 Loretta and Kenneth Siers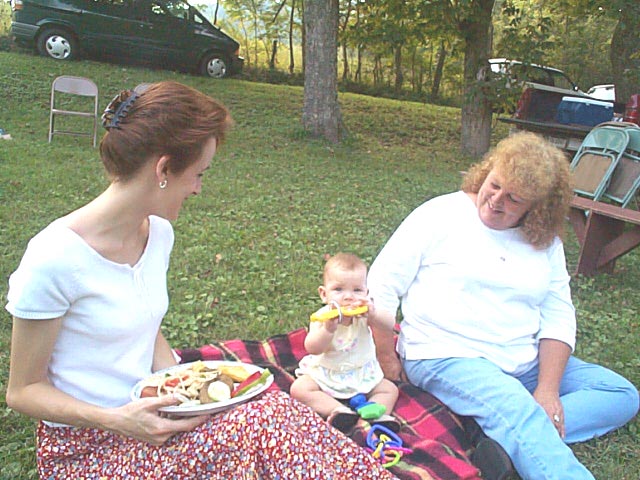 Amanda Sturm, Haley Sturm and Bonnie Brown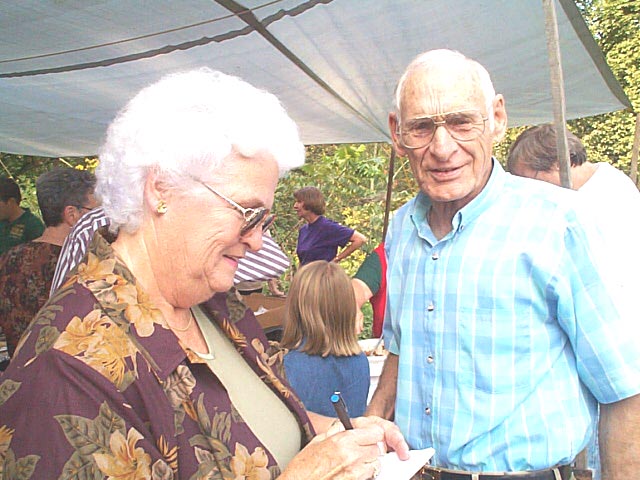 Rev. and Mrs. Lorous Roberts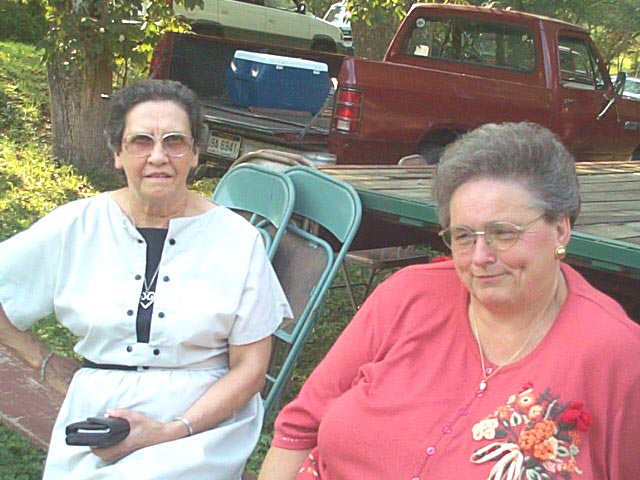 L to R Ruby Shock and "Tish" Siers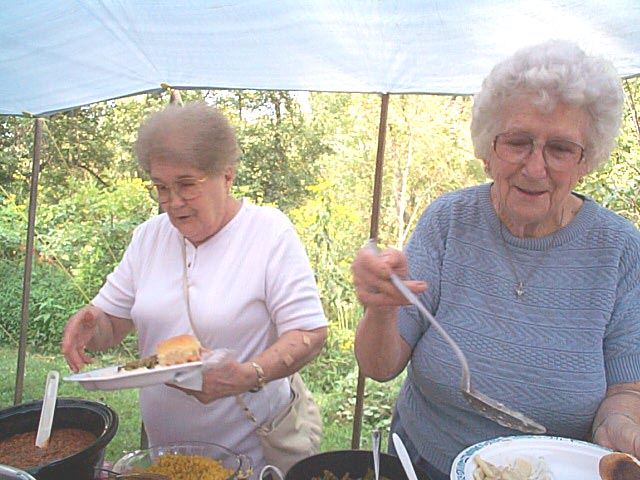 Buleah Huffman and Nina Whipkey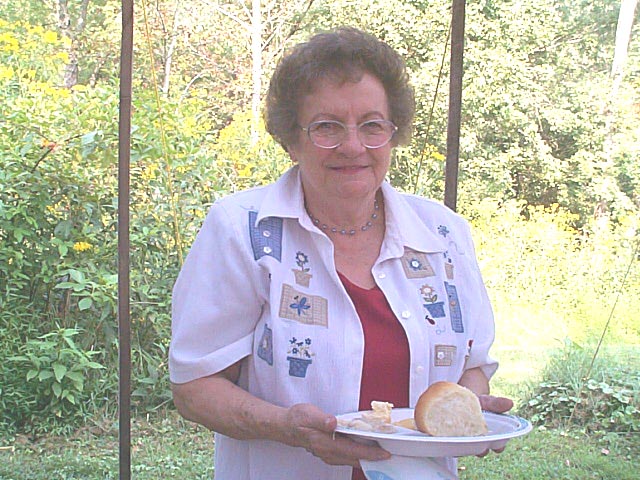 Leona Heiney