Photos courtesy of Joyce Williams

The annual Bear Fork Hunting Club fall picnic was held this past weekend with 150 attending. The club roasted over 300 pounds of pork and beef in a hand dug pit. The club, whose origins go back 100 years, has a long history associated with the wilderness area.

Long known for its wildlife, including rattlesnakes, the area has always been a remote hunting ground.

Bear Fork is best known for an intensive timbering effort during the early part of the 1900's by Interstate Cooperage, a division of Standard Oil. Multi-millions of barrel staves were taken from the 20,000 acre track by the Elk and Little Kanawha River Railroad. The railroad extended eight miles into Calhoun County, with the tract covering parts of Gilmer and Braxton Counties.

Dozens of stories and tales have been told about the deep and dark woods, inhabited by several hardy individuals starting in the 1800's, many building log cabins in the primitive forest and raising their families. None owned the land, but were given squatters rights. A relative of Daniel Boone moved to the area.

The Hur Herald (SEE People, Humor and History) published a series of articles with many photos in Tales of Bear Fork.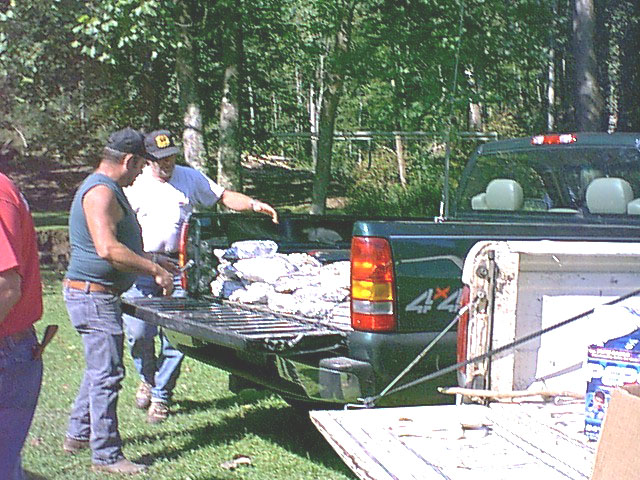 Meat dug from the pit and transferred to picnic shelter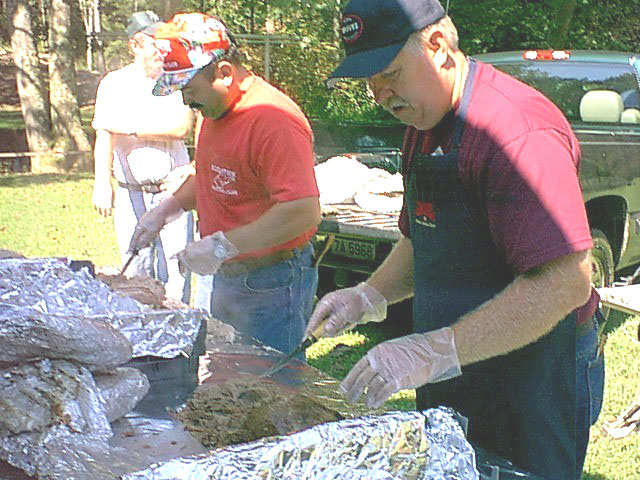 Howard Williams and Dip Mace cut meat for sandwiches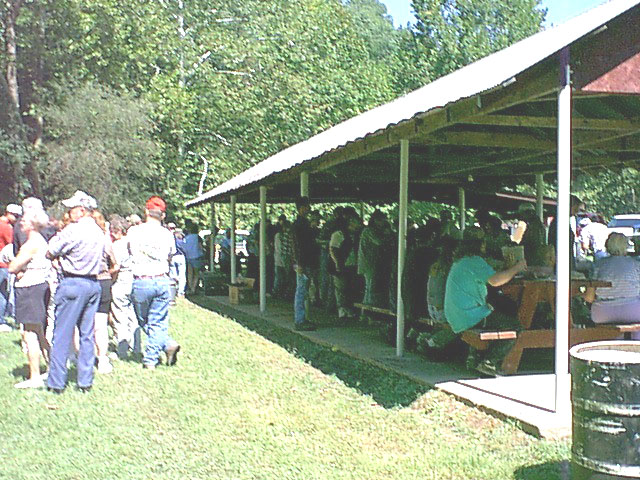 Club and family members line-up to fill plates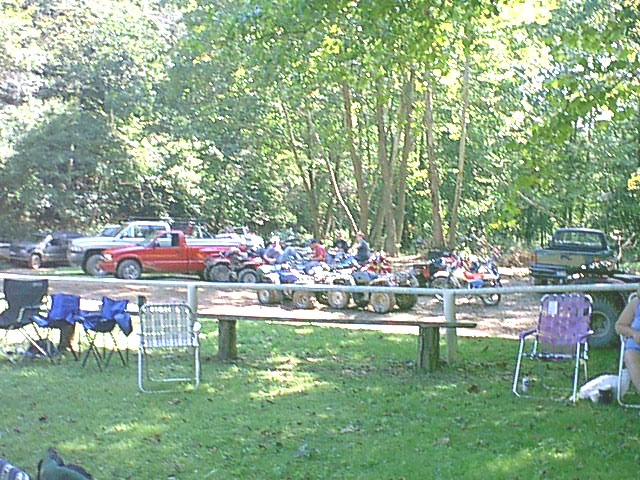 Transportation to the picnic came in many modes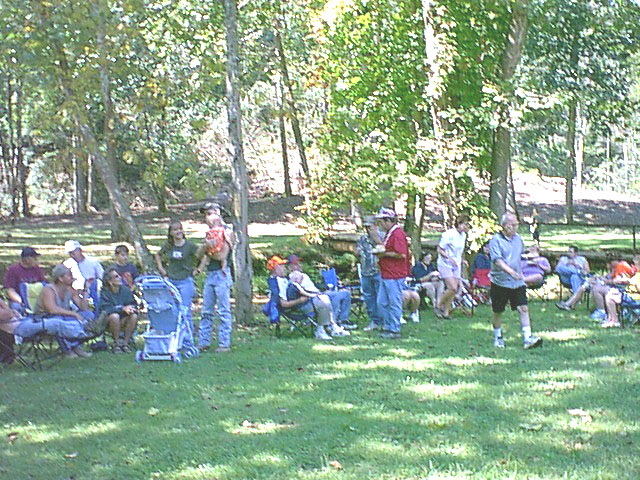 Family and friends enjoy the shade, food and fellowship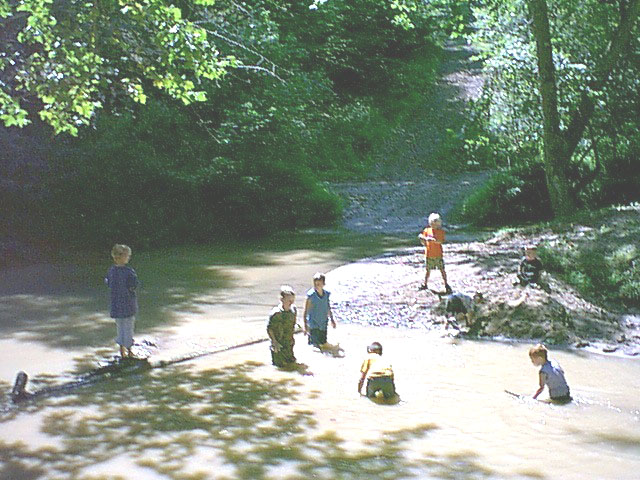 Kids will always find the water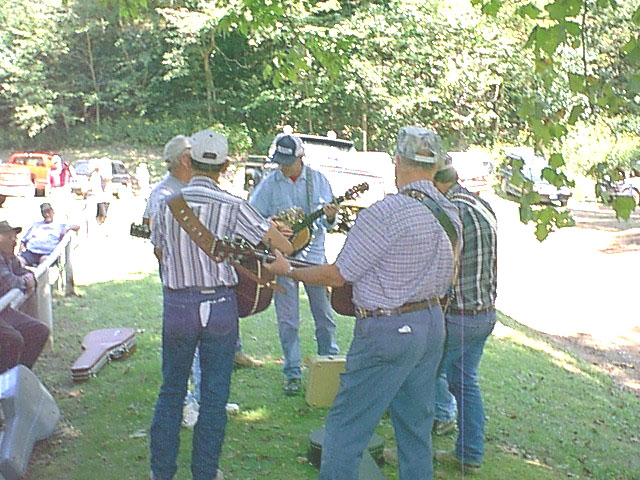 Entertainment by family and club members