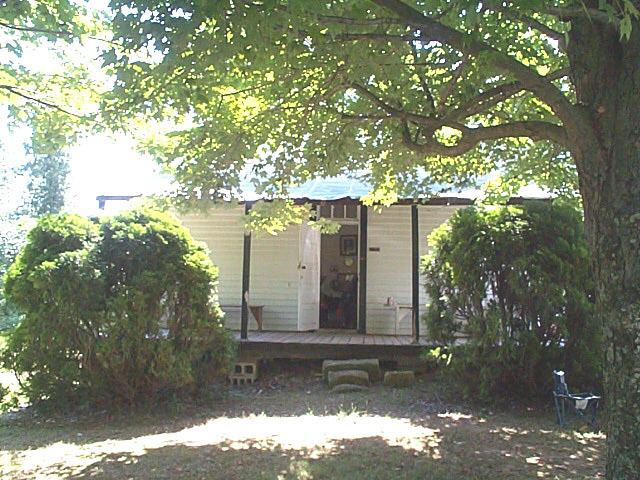 The door is open at Broomstick for Selmon reunion
The Selmons returned to their roots yesterday on Broomstick, where most of the ancestors sprung, such as the late Floyd and Cardie Selmon of Big Root. Nary a current Calhoun resident was in the bunch, but folks came from Indiana, Ohio, Virginia, Pennsylvania and various parts of West Virginia.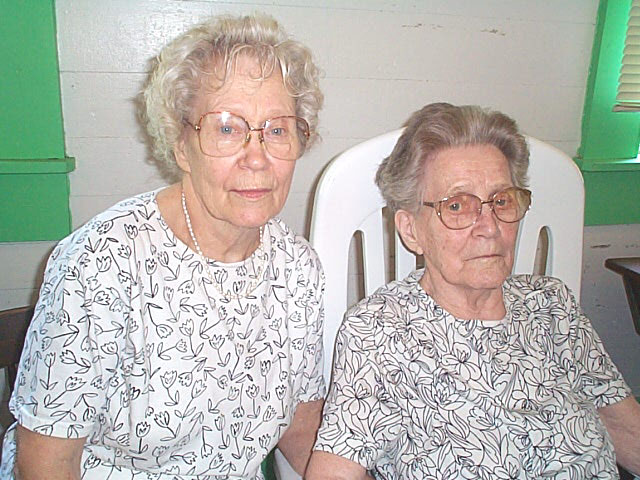 Gladys V. Smith (L) and mom, Mary Pearl Richards, 91 (R)
The most current Calhoun resident was Mary Pearl Richards, 91, of Broomstick, who has been living with her daughter, Gladys V. Smith of Parkersburg.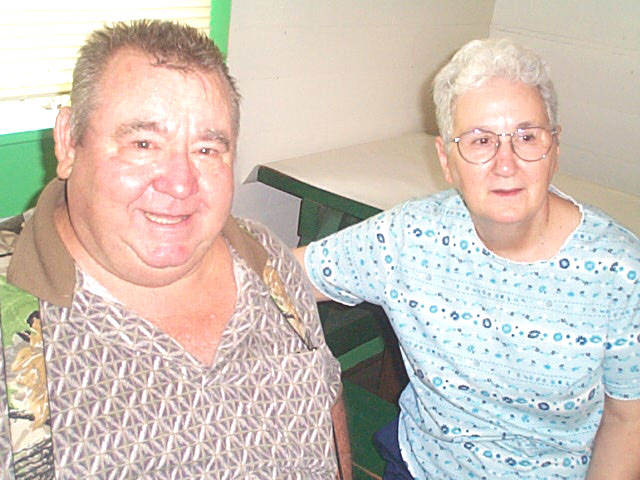 Longtime residents of Hightown, Virginia (Highland County), Nathan Jr. and Frances Selmon. The tiny Village of Hightown, in its pastoral mountain valley setting, has been featured on thousands of calendars during the last century
Many of this bunch moved to southeastern West Virginia in the earlier part of the 1900's, Pocahontas County. Some went to Highland County, Virginia, the states lowest populated and most picturesque county, less than 3,000 people.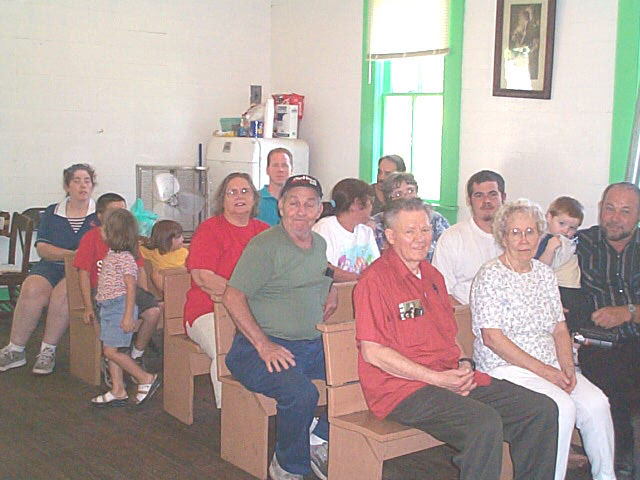 None of the Selmons at yesterdays reunion currently reside in the county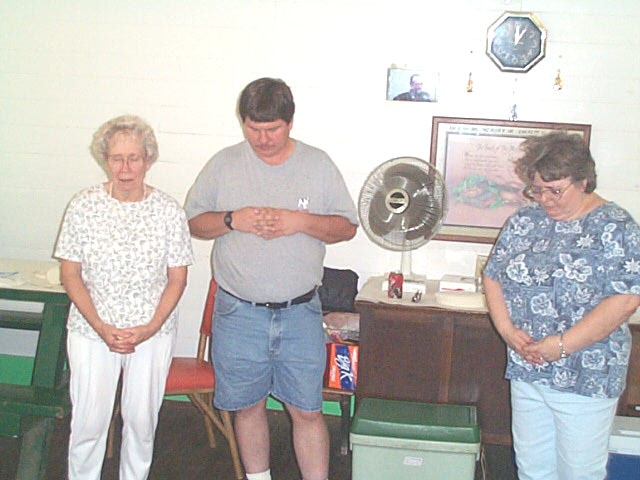 The blessing, given this 40th year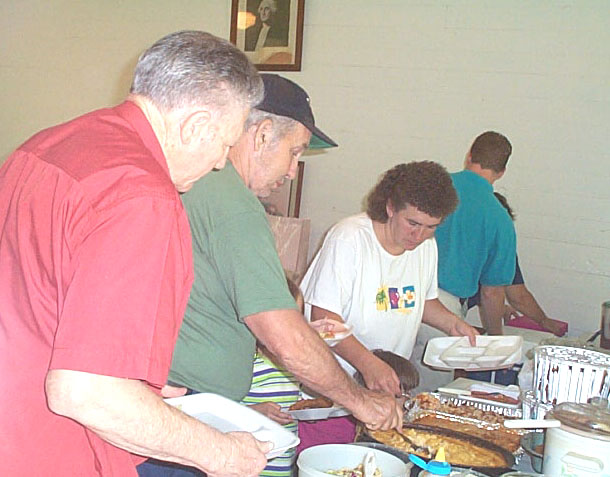 The best part...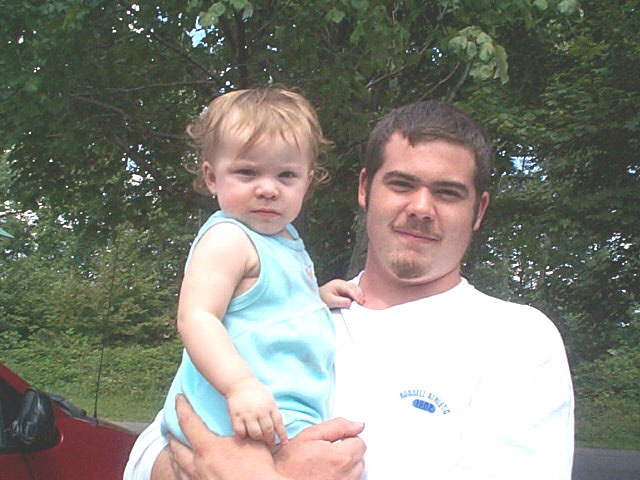 Jesse Selmon of Waynesboro, VA and his daughter Bridget