They're an Irish bunch, always fighting over and "e" or and "i." I'm a Kerby and you're a Kirby. For the most part, the Calhoun bunch is one in the same, William Kerby's descendants from Greene County PA.
His son, John Wesley Kerby and his wife, Rheuhamey Stalman came to the Barnes Run-Hur community during the Civil War. They had eleven children. Most of the folks at Saturday's reunion are descendants.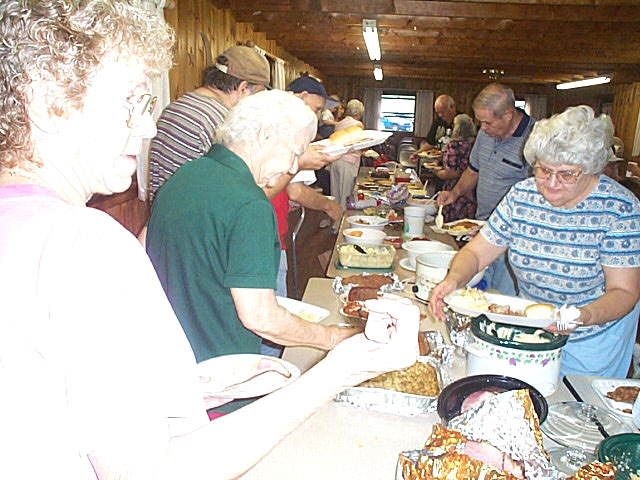 One of the larger crowds for the annual reunion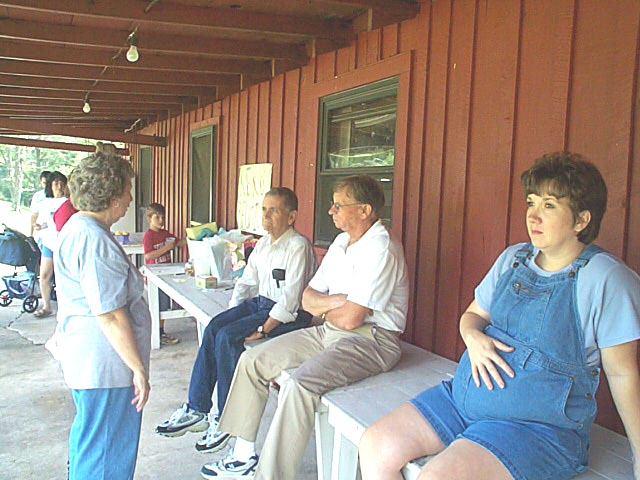 Front to rear: Ronda Kerby Rose, Reed Bennett and Walter "Toots" Kerby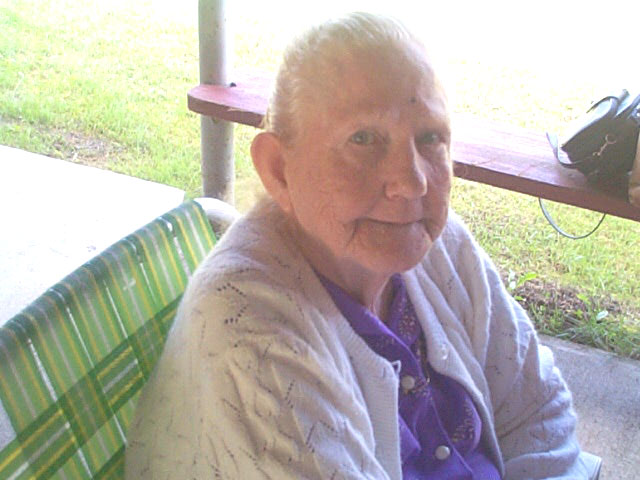 Zelda Bell Headley, 81, whose son just died in an auto accident, enjoyed the day. She grew up in the Bell's Run area of Calhoun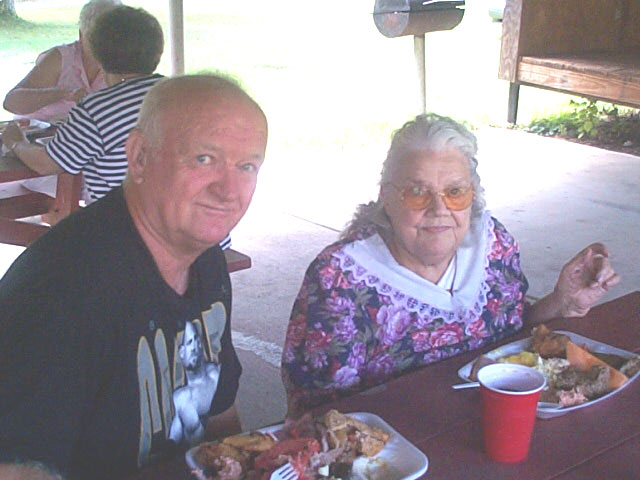 Ronzel and Georgia Lott of Big Bend have lived in Calhoun since 1970, connected to the Kerby clan. "My daughter reads the Hur Herald every day, and comes over and tells me the news," she said
Dorothy Lott Kerby, widow of Roscoe Kerby, and Cheurl Bell Lott of Ravenna, Ohio came back for the get-together.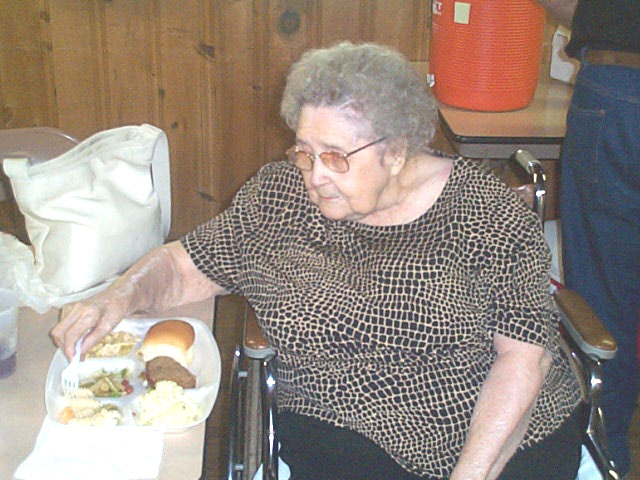 Mrs. Clifford (Elah) Gibson, 89, of Lemuels Run, whose husband just passed away, came for the day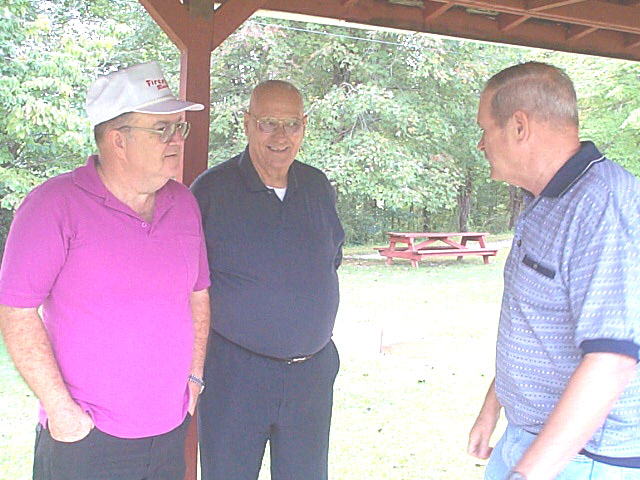 (L to R) Charles "Tap" Kerby of Hur, famous character in "Tapster Kerby's Freedom Flight" in an early edition of The Herald, chats with Rev. Gene Kerby, retired United Methodist Church minister of Pennsboro, and his long-time Ohio residing brother, Bob Kerby. Bob Kerby told tales about scaring fox hunters from darkened knobs around Hur during the 1940's and 50's. "Some of them were afraid of their shadow. Making wolf noises would really get to them," he said. Tap and Bob Kerby are sons of the late Holly Kerby of Hur. Their sister Pauline Kerby Duskey, with husband Rev. Bob, came to the reunion from Nicholas County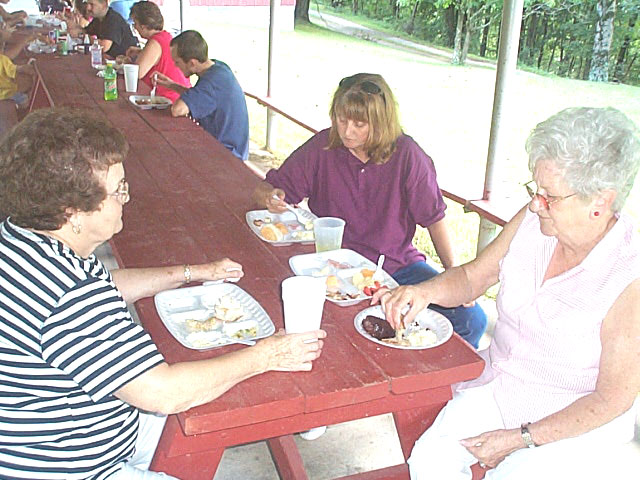 The Basnett's join the group