It was a monster barbecue "machine" brought from Elm City, North Carolina by Terry Dobbins, all the way to the Mitchell and Robin Rose farm on Barnes Run. Dobbins was "doing the pig" for the 5 p.m. picnic, and it was a delicious sight to behold.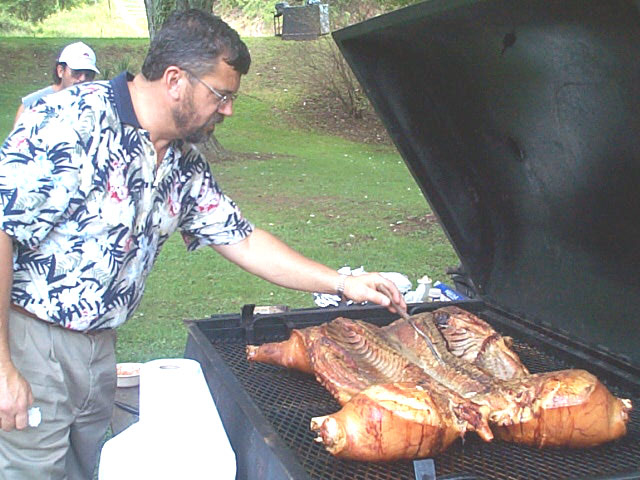 Terry Dobbins the master chef
A whole bunch of folks attended the roast, and were looking forward to some musical entertainment during the evening. "We're really enjoying the day," said Robin Rose Dobbins.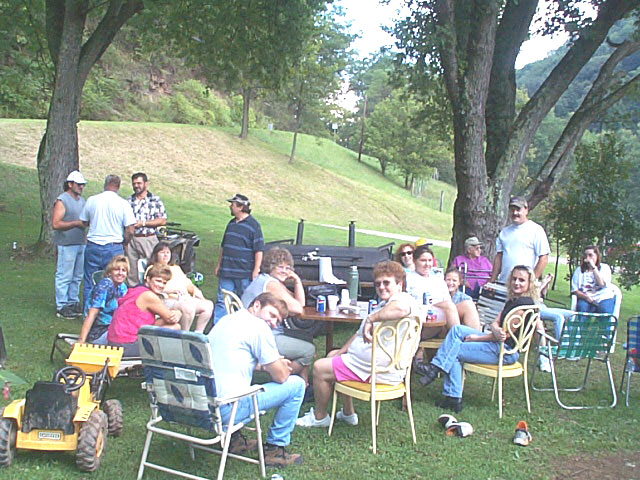 Family and friends wait patiently for the pig
Dobbins and his friends are Hur Herald readers, caught by the camera last year on their deer hunting expedition in Sunny Cal.