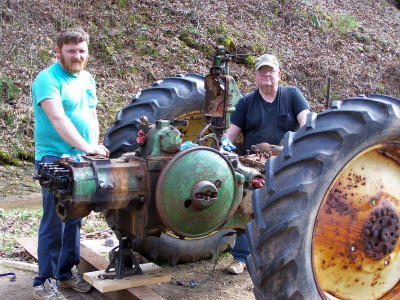 Eric (left) and Joe Miller are restoring a 1946 John Deere two-cylinder tractor, a Sunday afternoon project on Mikes Run.
"I hope to use the tractor to plow up our garden and enter it in the Wood Festival parade," said Eric.
He recently purchased it off e-Bay.
Miller says it's going to take a few months of weekend-work, saying "We'll have fun doing it."