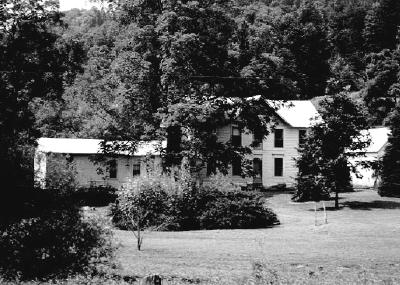 "Mammy Jane" house still stands on pastoral
Washington District farm (Bill Hefner Photo)
One of Calhoun's best known published authors, Sybil Jarvis Pischke has died at the age of 88 in Spencer.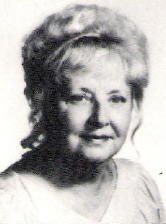 She was born in 1918 at Oka, a daughter of the late Spencer "Doc" and Effie J. McClain Jarvis.
In addition to being a novelist, she was a former beautician, florist, and poet, she once owned and operated the Grantsville Florist. She was a 1938 graduate of Calhoun County High School.
Pischke (left) published at least three novels, The Legend of Mammy Jane, Matches at Midnight and Ashes of Roses and War.
"The Legend of Mammy Jane" is based on her grandmother's life in Washington District, Calhoun County in the 1880s. The "Mammy Jane" house still stands on Oka Road, occupied by Sybil's sister, Irene Jarvis Gunn.
"Mammy Jane" is a fictionalized account of the life and times of her grandmother, Labana Jane Murphy, who married her grandfather Thomas Jarvis in 1867.
Jarvis served the Union in the Civil War, enlisting in Co G 9th W.Va. Volunteer Infantry in 1864.
Labana Jane was born in Braxton County 1850 and died at Oka in 1941.
Writing about her beloved West Virginia hills was her first passion.
Her ashes will be buried at Oka.
See full obituary Sibyl Jarvis Pischke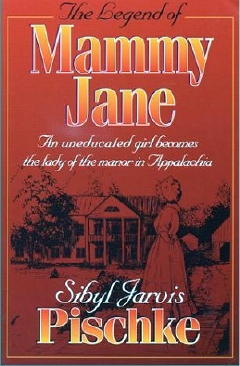 Book is a fictionalized account of
Labana Jarvis, her struggles and victories