Submitted by Marge Fowler

Opal Grace Connolly (Maw) celebrated her 93rd birthday on August 4, 2001 at the home of her daughter, Marge Fowler, Pleasant Hill, Calhoun County. Her other children are Jack Connolly of Miami Florida, and Eileen Fowler of LeSage, WV.

She has 10 grandchildren and 21 great-grandchildren. She is preceded in death by her first husband John Ball and son Johnny Ball, and her second husband Rufus Connolly.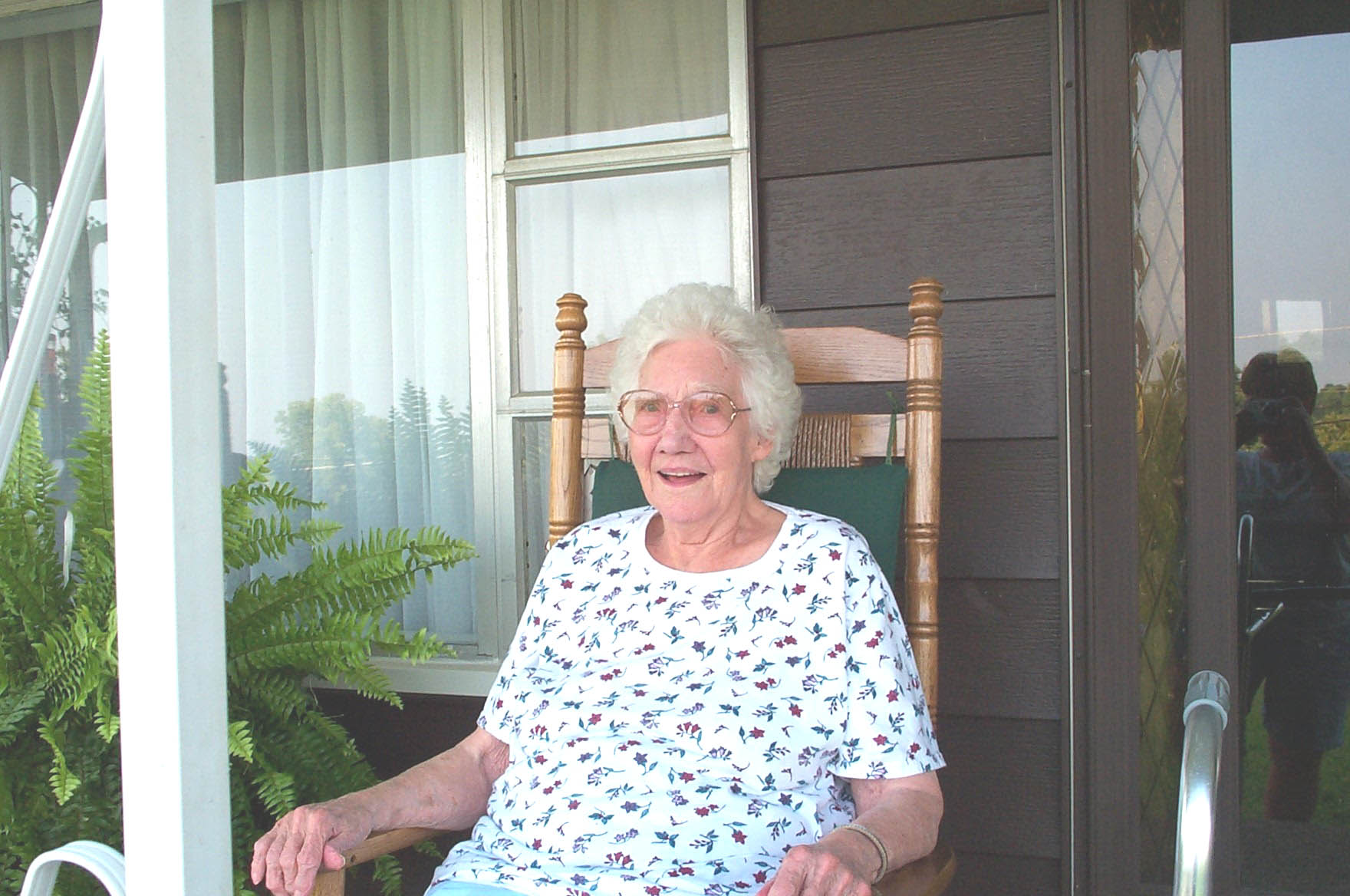 Opal Grace Connolly
Those visiting on her birthday were her sister Audra Riggs of Zanesville, Ohio, Mary Nichols, New York, Anita Godfrey, and Krista Godfrey of Canal Winchester, Ohio, Juantia Bell, Grace Nichols, Connie Law, Anthony Fowler, Kenna Smith, John Ball, Johnny Ball, Miranda Richards and Trina Demarko.
Opal enjoys reading, watching TV and sitting on the porch.