A large crowd turned out one more time for the lower West Fork's most popular summer gathering - the Whytsell Reunion. It is held every August at Whytsell Park between the long gone villages of Rocksdale and Richardson, along the waters of the West Fork of the Little Kanawha.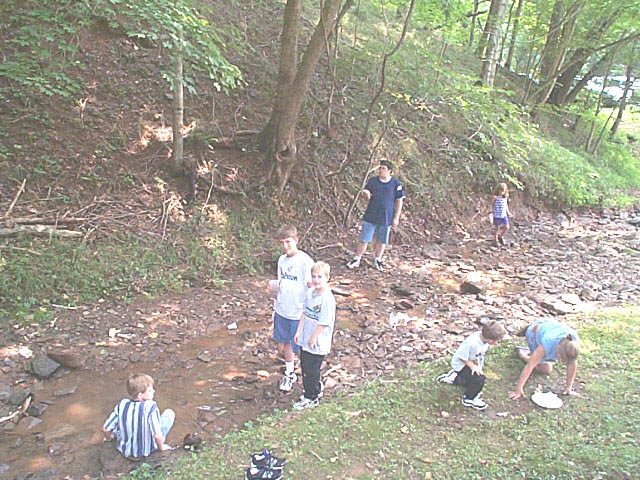 Kids love the creek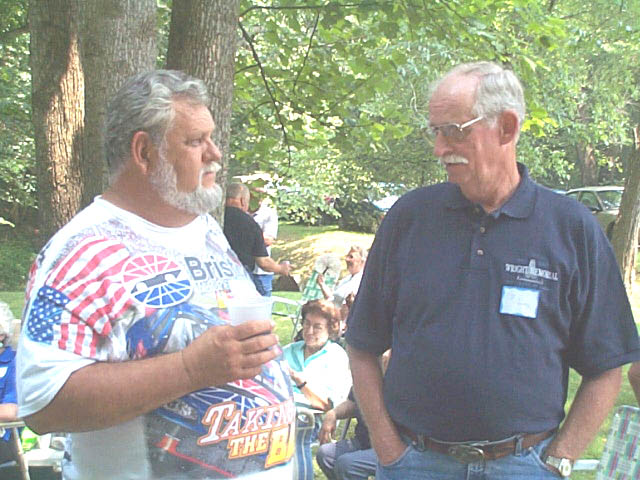 "Jerry Riggs" and "Roy Pursley" line up early in the food line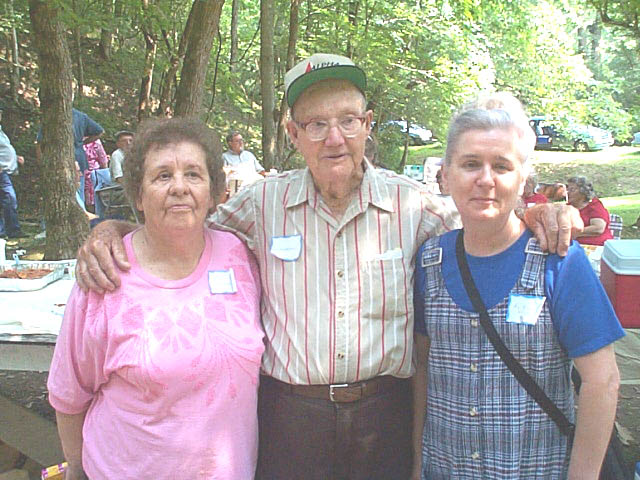 L to R: Blanche and Randall Whytsell, visit with the former Kay Kemmner
You don't have to be Whytsell to attend. In fact, most of the folks who come to the reunion are former lower West Fork residents and friends of the Whytsell clan from all over.
A former Rocksdale resident said it is really a "Talk-a-Thon."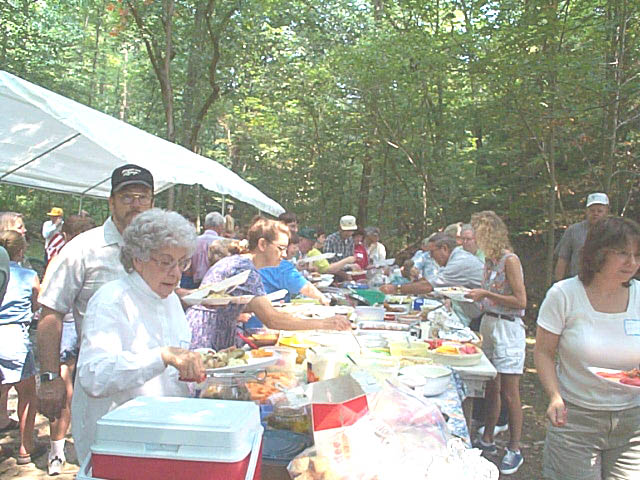 "Tons" of traditional reunion food, plus special items on long tables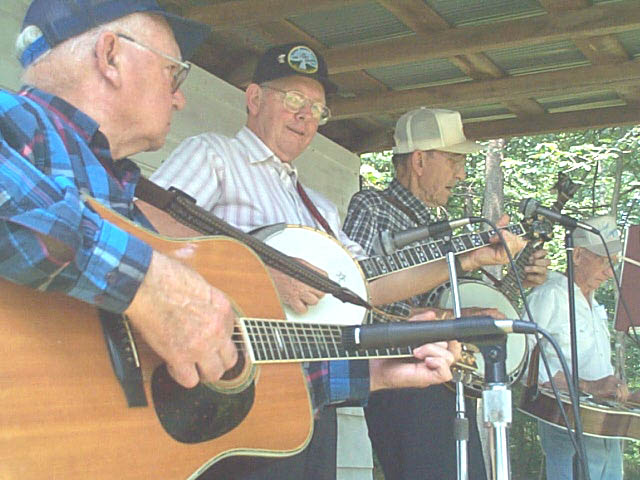 Pickers (L to R) Herb Smith, Tube Check Parsons, Willard Jones and Paul Fleming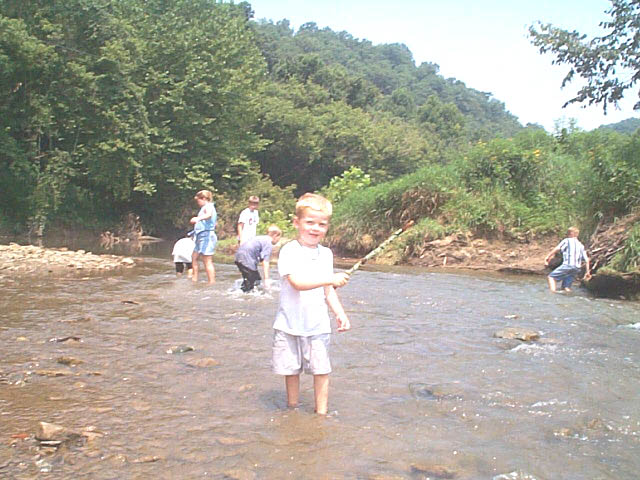 Riley Keaton - sticks and water
Randall and Blanche Whytsell have kept the event going, along with some family help. The "Whytsell Boys," Randall and Wood (who will never be men), now both in their 80's, kick the reunion off with their own song "My West Fork Valley Home." Other pickers and singers come during the afternoon with gospel and bluegrass music.
Flowing direct into the park is a year 'round stream of water from the Hart Spring, named for the Hart family, parents of Civil War renegade Nancy Hart, cool, clear water.
The highlight is still the long, long tables of food, A to Z, you name it.
The photo albums of life on the lower West Fork attract a good crowd, and many look at the "Whytsell Reunion Album" to discover the faces of dozens and dozens of folks who faithfully attended the event, but have now gone on.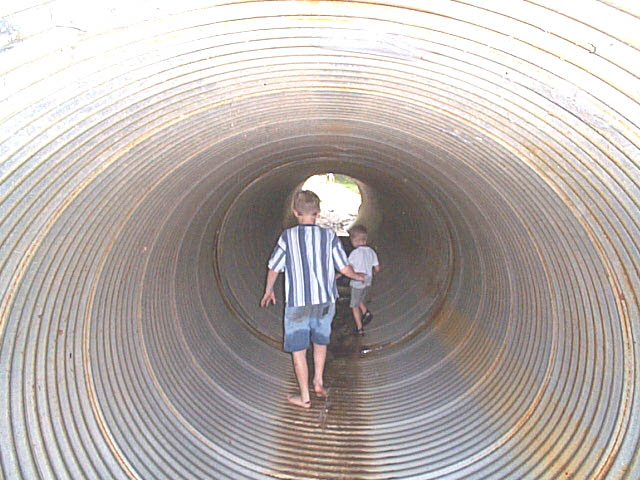 Through the culvert adventures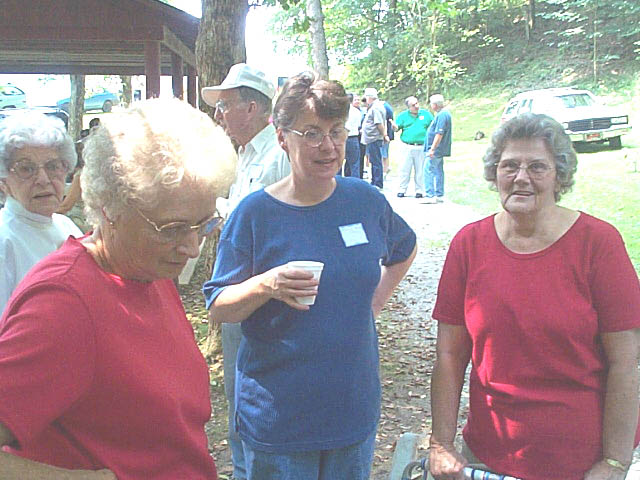 Former Starcher girls...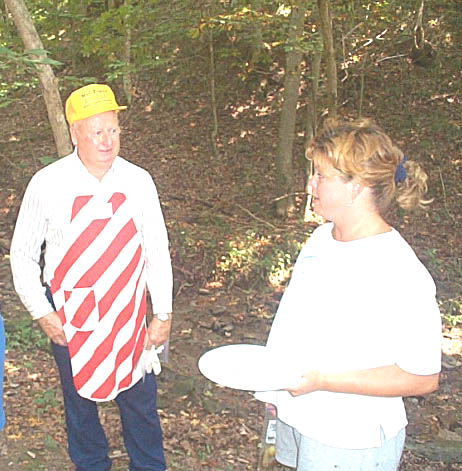 Jim Bell, master fish fryer with Tracey Keaton, sampling horseradish pickles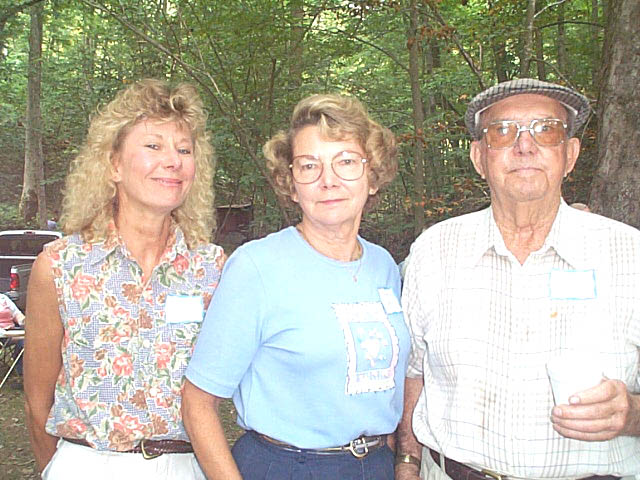 L to R: Kelly Kemp Bloss, Norma McCoy Kemp and Glen McCoy, 91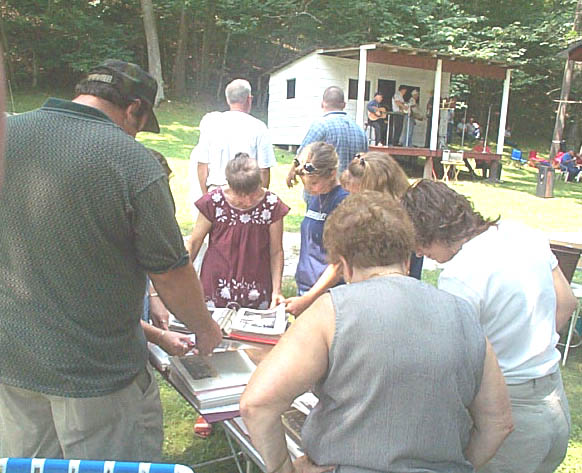 Visitors look at historic photos and reunion albums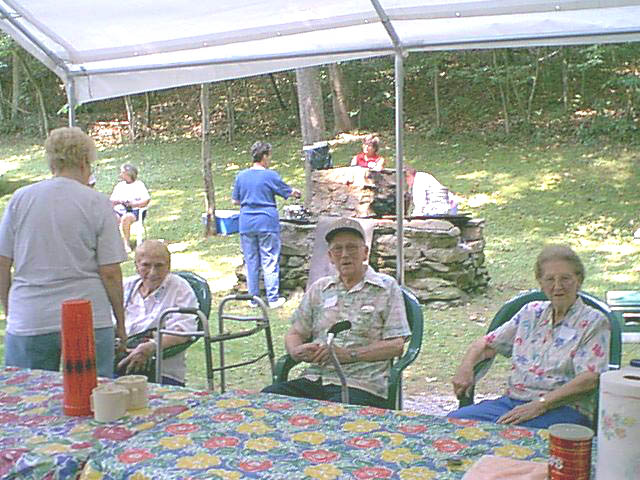 Resting in the shade