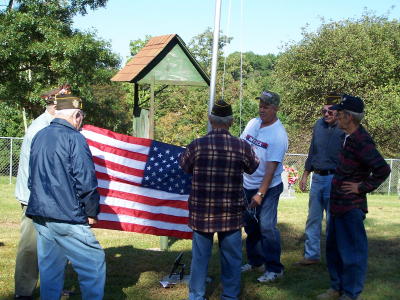 Grantsville VFW 5959 prepare to raise old glory on Liberty Hill ...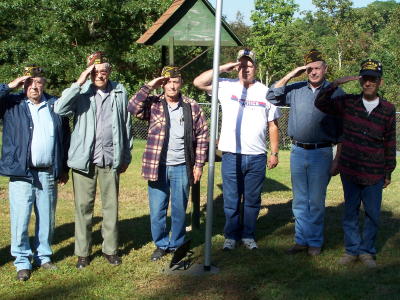 ... followed by a salute, officially honoring the
dozens of "old soldiers" buried in the cemetery
By Bob Weaver
Across the hillside cemetery are soldiers, lots of them, from America's most notable wars, which could be how the cemetery and spot got its name - Liberty Hill.
There are at least three Civil War soldiers, all Union - William Price, Carr Bailey and Ezekiel Buck, buried there.
The Calhoun cemetery book says there are some blacks buried in the cemetery, remembered by flagstone rocks, including one man, the father of Bob Black.
Liberty Hill, the site of a one-room school erected in 1912, is best known as a formidable obstacle between Calhoun citizens and a trip to Spencer, particularly on icy winter days.
Monday, a few of Calhoun's "old soldiers" gathered to erect a flag pole and raise old glory, in honor of the soldiers of the sod.
VFW Post 5959 of Grantsville did the honors, among many they have performed over the years.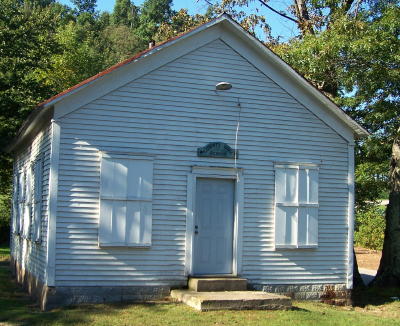 Nearby is one of Calhoun's old one-room schools,
also called Liberty Hill, erected in 1912