It is mostly the descendants of Hanson Starcher, but lots of folks up and down Rowels Run attend the Starcher Reunion at Cremo. Bobby Starcher, a former cricker himself, comes in from Oil City PA to help organize the affair, which has always been known to cater to the kids.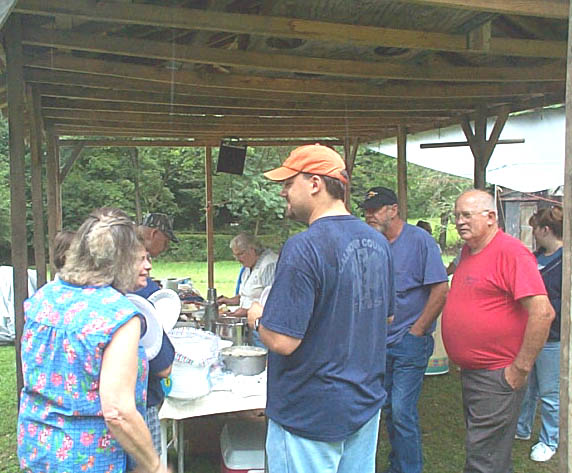 Bobby Ray (far right) makes sure everyone has a good time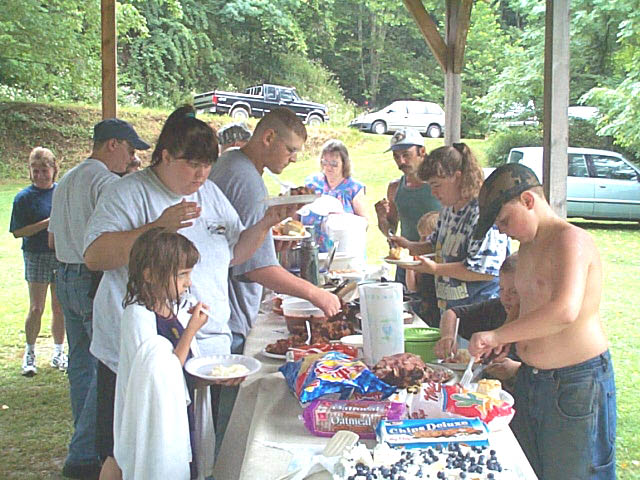 Neighbors join the Starcher clan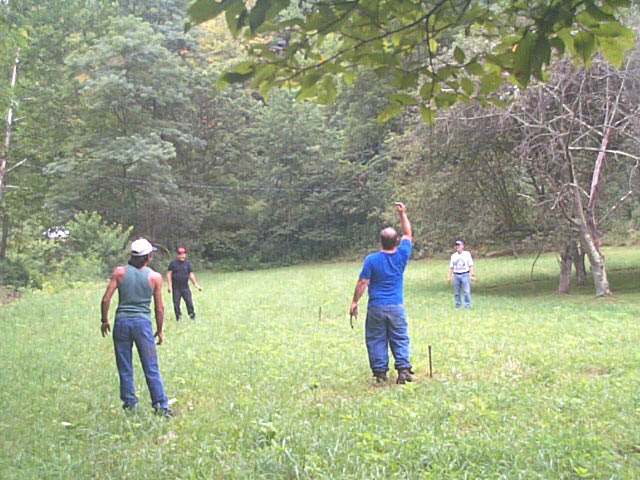 Pitchin' in the rain
It's a sociable bunch, lots of games and an auction to raise money for next year. The group built a new picnic shelter, which came in handy during the Saturday drizzle.
If you grew up along a creek in Sunny Cal, at least half your life was playing in the stream. There is no holding back at this reunion, "Hey, you're gonna get your clothes muddy," correcting the young folks. They do what's normal - get wet and dirty.
In fact, since The Herald was visiting the reunion, the kids were quite anxious to display their creek talents.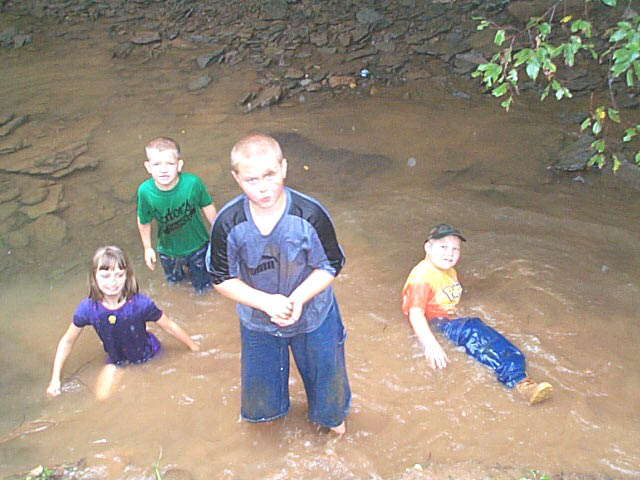 Let the fun begin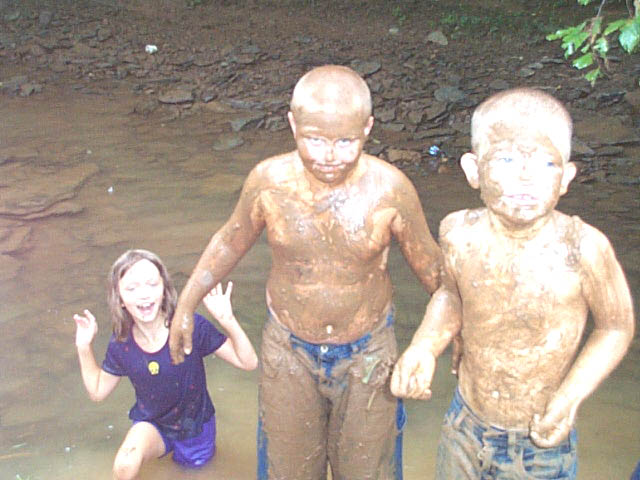 Annual "mud baby" ritual
Bobby Ray Starcher is the kind of guy who wants to make sure everyone has a good time.