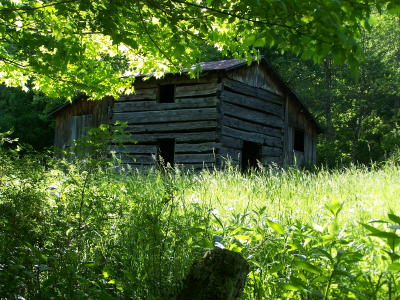 Historic Ahab Stemple log house just off Rowels Run
currently has two extra rooms which will be removed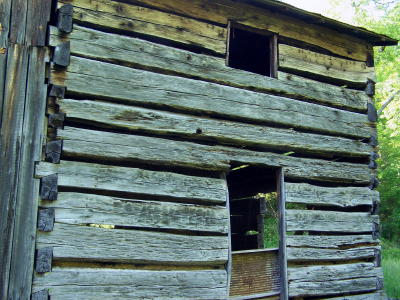 Jim Bell says the old cabin is in "pretty good shape"
One of Calhoun's oldest standing log houses will be moved to Calhoun County Park's Historic Village.
The Ahab Stemple log house, which was built about 1880, stands near Rowel's Run, not far from the Village of Hur.
The structure was donated to the Calhoun Historical Society by Georgia Stemple Weaver and her daughter, Carolyn Stemple Kelley, according to Jim Bell, who said he is hopeful the structure will be moved this year.
"It will have to be taken apart, log by log," Bell said, and re-assembled. "It's in pretty good shape except a couple logs will have to be replaced."
This will be the second time the old homestead has been moved. It originally stood along main Rowels Run, but several years ago it was moved to the Rufus Stemple farm, a short distance away, where it has been used as a barn for storing hay.
"We're grateful for its donation," said Bell, indicating it will be an appropriate addition to the Heritage Park.
Ahab Stemple came to Calhoun from Barbour County just after the Civil War, likely settling in a hollow off the right fork of Barnes Run. He was married to Mary Ardelia Carpenter in Barbour County in 1866.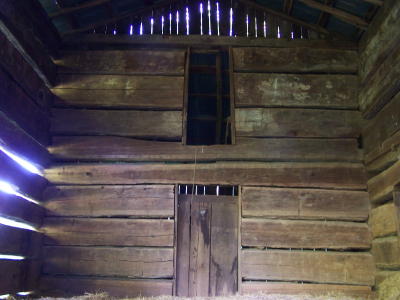 Farmer Ahab had 11 children ...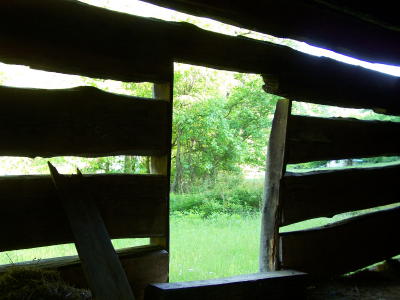 ... inside the small dwelling ...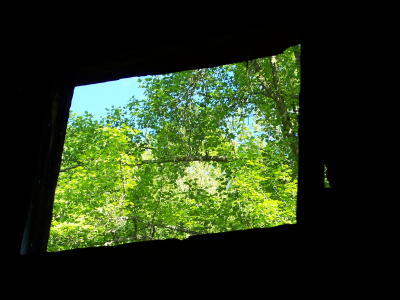 ... but five of the children died early in life
Five of eight brothers and sisters came to Calhoun from Barbour, including Ahab, Judson, and Andrew Jackson Stemple, and sisters, Nancy, who married Elias Little, and Christina Susan who married Civil War soldier James W. Sturm.
Ahab, a farmer, then moved to Rowels Run, built his cabin and had eleven children, five of which died early in life.
Ahab died in the 1930s and his cabin was inherited by son Andrew Judson Stemple, the father of Rufus Stemple, both Calhoun educators.
Nearly all the Stemples are buried in the Stemple Cemetery on Sinking Springs.
This Saturday there will be an open house and dedication at Calhoun County Park for the most recent structures added to Heritage Village, Charley Starcher's Blacksmith Shop from Hur and the Freed Post office.