Jim Bell and Ducky Stevens took time out to fry their famous fish for one of Bell's own family reunions on Saturday. A dozen or more folks were scurrying around to put the touches together. One of the interesting happenings was a reunion of sisters after 42 years.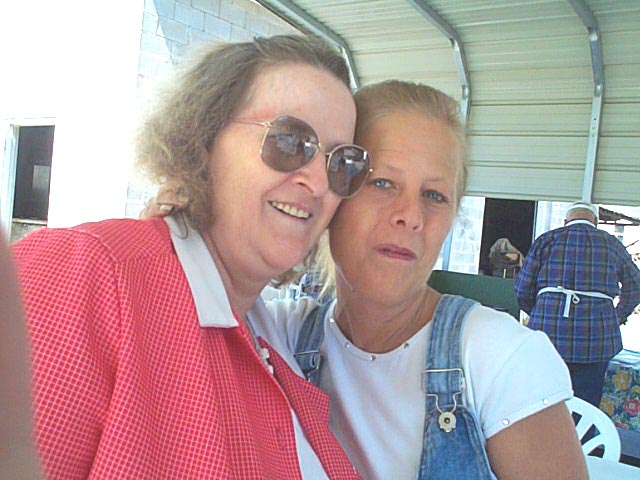 Sisters reunite after 42 years
Barbara Connolly Harris of Austin, Texas returned to reunite with her sister, Eula Mae Connolly Murphy, wife of Hollie Murphy of Rowels Run. "It has been a wonderful thing to see her again after all these years," she said.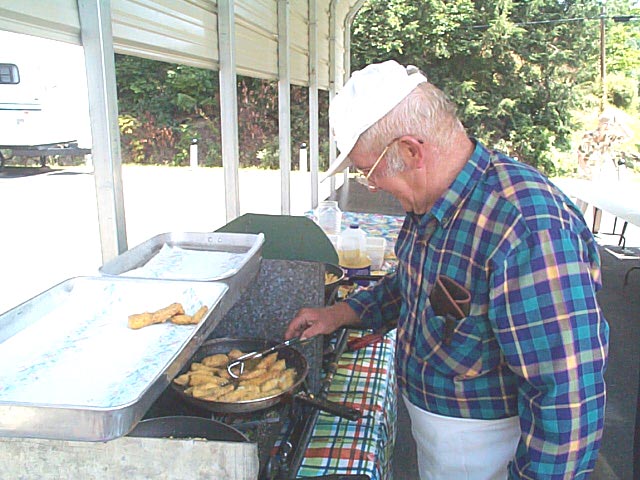 Duck is a fish-fryin' wizard, with hundreds of fish fries under his belt, literally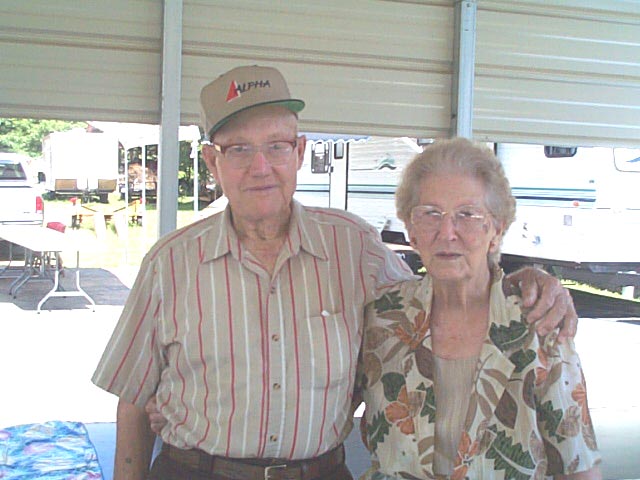 Randal Whytsell and Grace Connolly Nichols, residents of the lower West Fork, Richardson, Connolly Hill and environs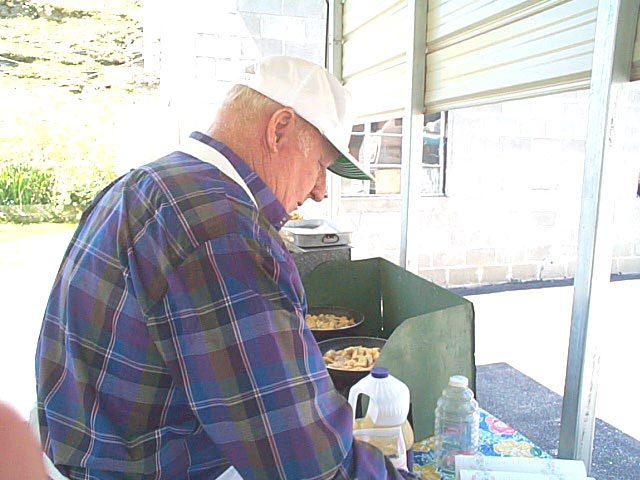 From Canadian waters to a Calhoun grill, the Jim Bell specialty