By Bob Weaver Two neighbor boys down on Millstone got together 20 years ago and started M & A Well Service. Jack Marks and Kenny Arnold have been partners ever since in a business that now has 15 employees. Their family said the business has had its ups and downs, but these men keep trudging ahead. It is a great success story.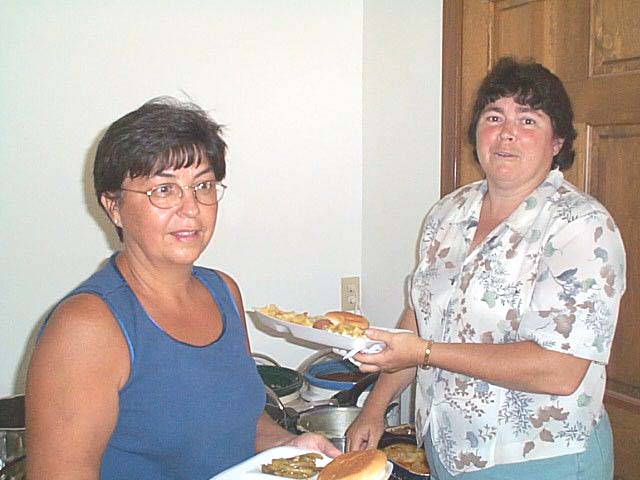 Debbie Arnold and Janet Marks, the wives, welcome guests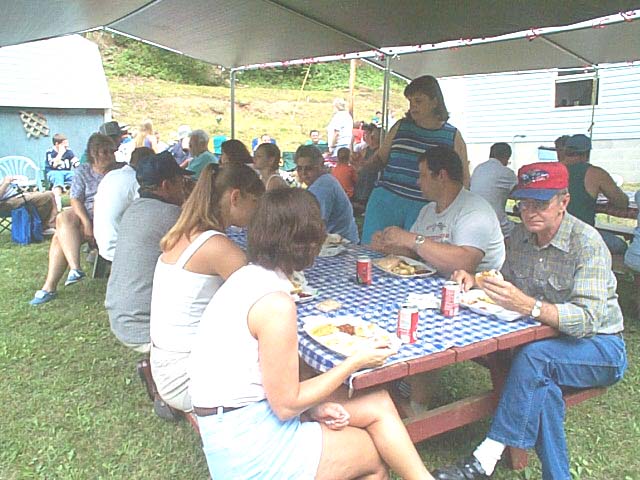 The real pig roast had over 150 pounds of pork
The Marks-Arnold pig roast was started to express gratitude toward the employees, but folks now come from up and down the West Fork country and all over Calhoun. The event was like one giant family get-together last Saturday, and there really was roast pork from a fire pit, over 150 pounds, and mighty good too.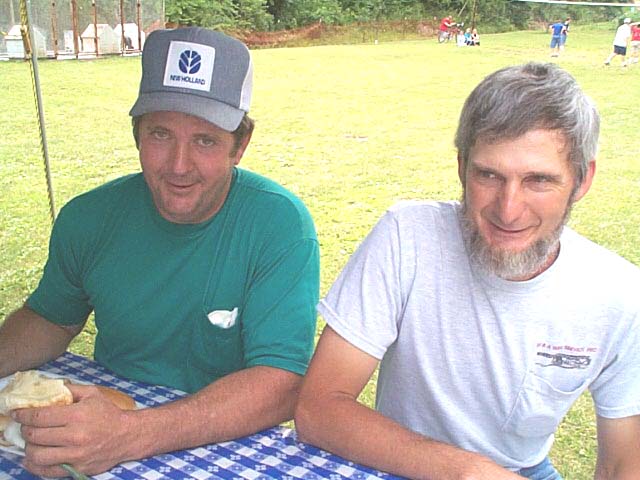 "Try not to take it too seriously" partners Jack Marks and Kenny Arnold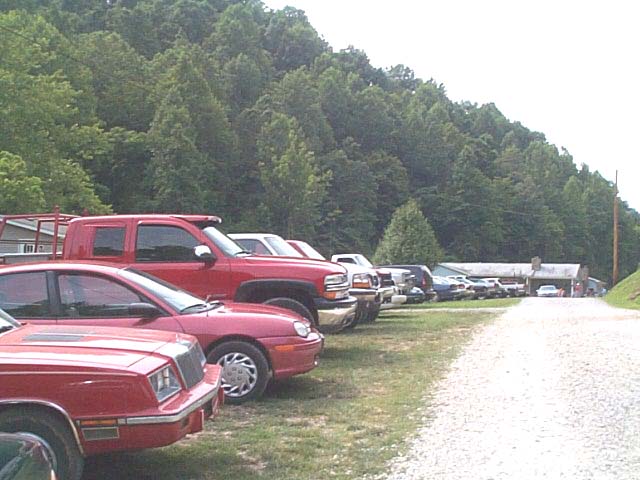 100's attend pig roast on Millstone
Debbie Arnold and Janet Marks, wives of the owners, said "They try not to take the business too seriously, although they have worked very, very hard."
The covered dish event included hundreds of main course items, salads and over fifty deserts. What a spread. Lots of horseshoes and volleyball, too.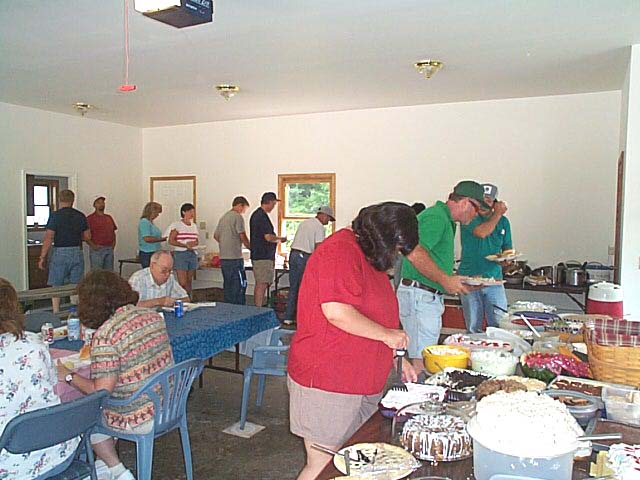 A few samples of over 50 desserts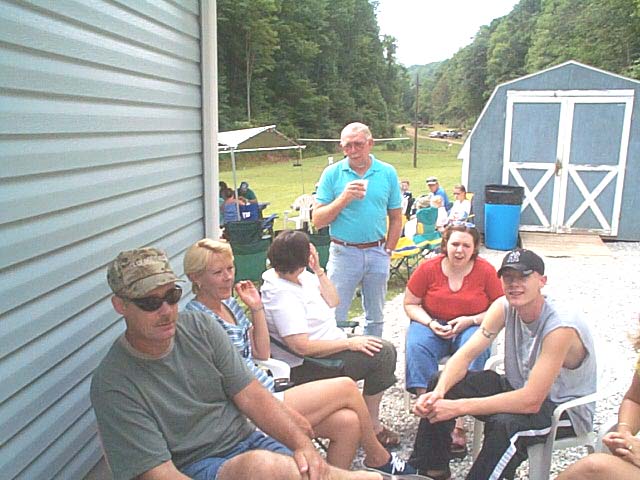 A "family" get-together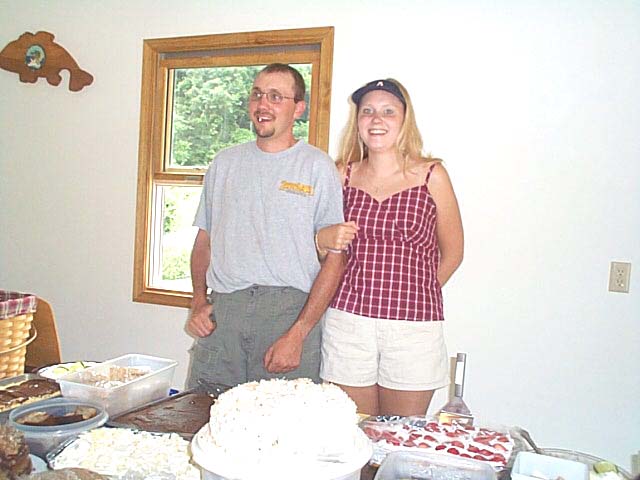 Brother and sister, Monty and Angie Arnold wanted eight seconds of Hur Herald fame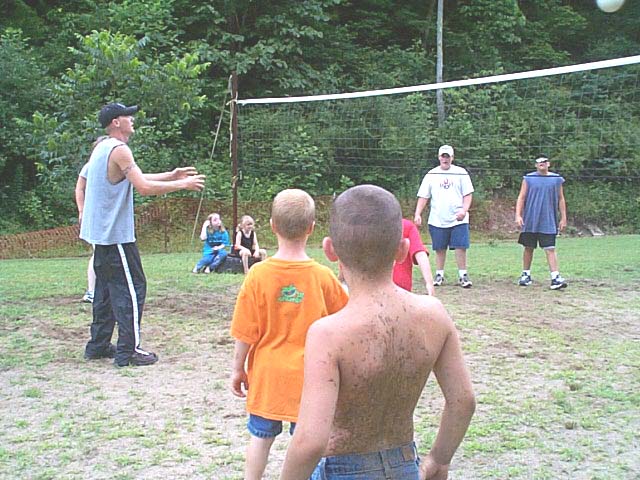 It was a big volleyball day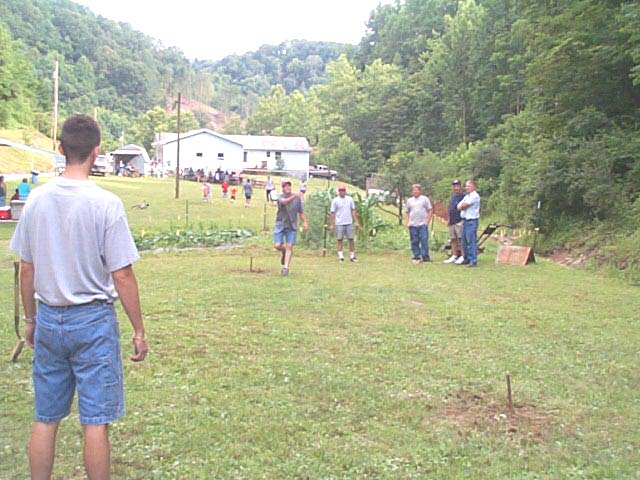 And a big horseshoe competition