The Class of 1956 had their 45th reunion at the Calhoun County Park barn Saturday, July 7. Sandra Stevens Marshall said the class had 89 graduates. Janet Geiger was the class president; Janet Ward, vice-president; Bill Stevens, secretary and Robert Davis, treasurer.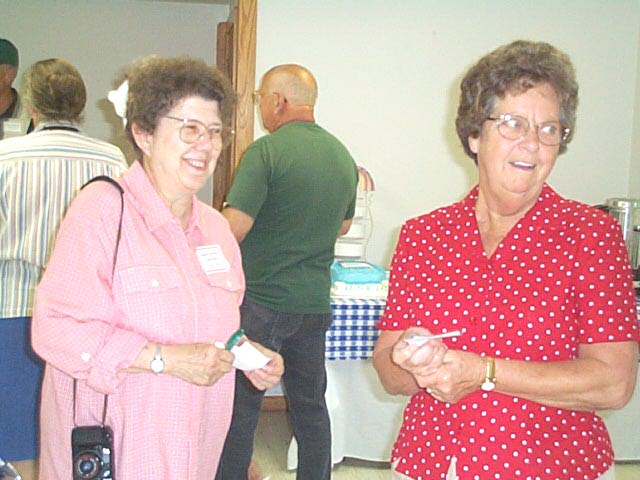 Sandi Stevens Marshall welcomes classmates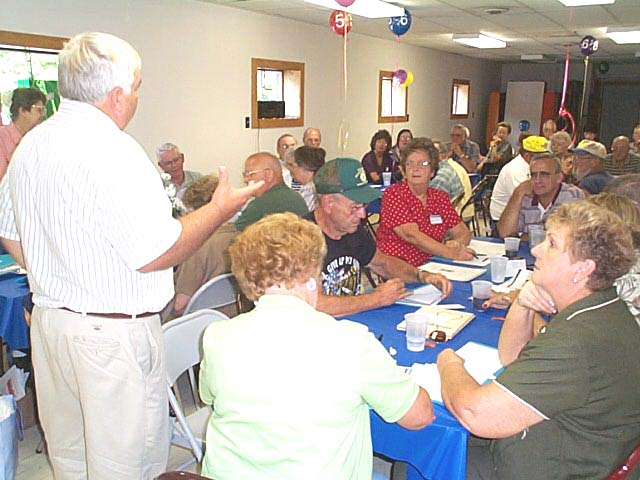 "Boozey" Wolverton addresses reunion group
The Senior Class princesses were Janet Geiger and Patricia Johnson. Sandi Stevens said the class motto was "Hitch your wagon to a star, keep your seat and there you are."
A special memorial service was held to remember deceased classmates: David Hickman, Kathryn Ullum Hosey, Blaine Jarvis, Frederick Lamb, John McDonald, Ronald Metheny, Bob Morris, Grace Selmon, Lucille Richards, Shirley Weese, Eugene Parsons, Richard Kellar, Imogene Alexander, Richard Kellar, Janet Plant Geiger, Vivian Belt, Kathryn Hosey.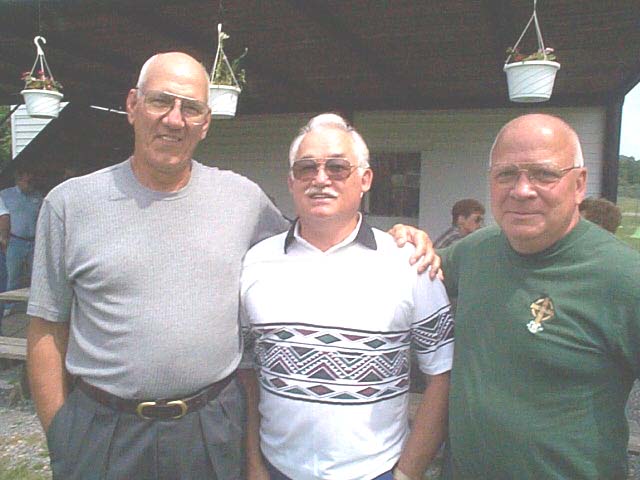 L to R: Bill Stevens, Lawrence Ash and Jerry Clayton, Class of '56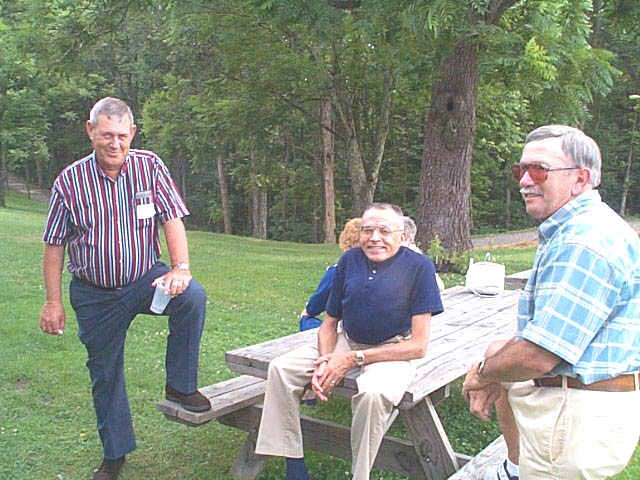 L to R: Denzil Buck, Roydice Williams and Ronald Barr, Class of '56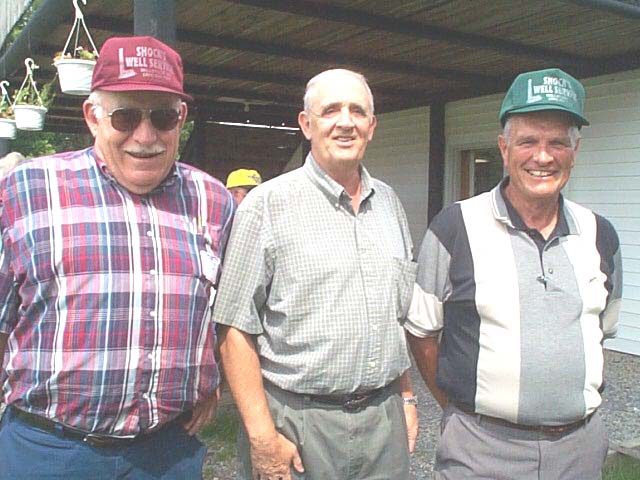 L to R: Visiting from Class of '55 - Lee Ox Johnson, Steve Lowe and Burl Smith