Chet Dowell's photos- "People of Place" - will be available in a new coffee table book, the official announcement to be made tomorrow.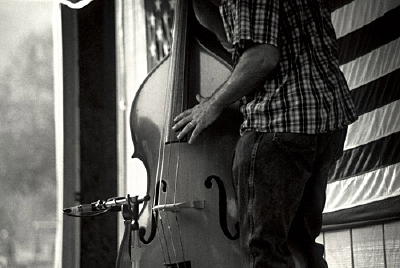 Blue Grass Festival bass player
By Chet Dowell 2005
For a long time I operated under the assumption that only certain things were proper subjects for making good pictures; grand landscapes, rivers and mountains or beautiful fields of flowers or people and places far away.
Then one day I read an article that stated, "Everything is Subject".
It struck home, spun me around and faced me towards myself.
The people and places close to home are proper subjects, unique and wonderful subjects.
I realized that I lived a country life that is important but quickly changing.
A life that needs to be recorded as it carries forward its traditions into this century.
I began making photos of people and events in Calhoun County and the region, and will continue to do so.
I will share some of my results on a monthly basis on the Hur Herald. I invite you to check in occasionally.
(Dowell, who lives close to the Village of Hur, is a well-known professional photographer whose works have been acclaimed and sold around the USA)
See photo gallery www.chetdowellphotos.com
Warming up at the annual Fireman's Blue Grass Festival at Chloe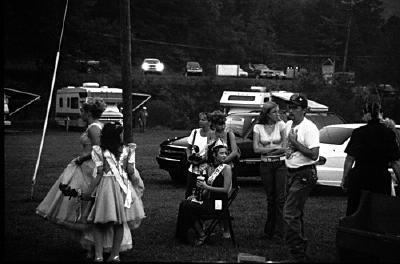 Festival pageant winners wait behind the stage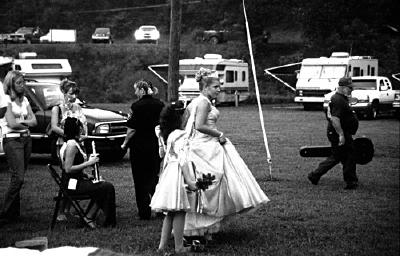 Pageant contestants before winners are presented to audience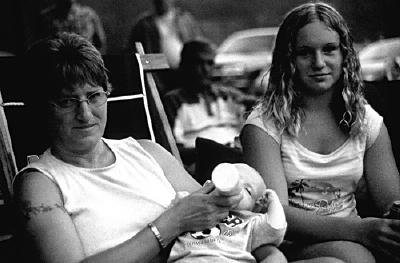 Front row seats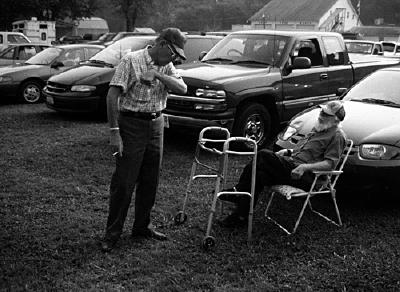 Visiting at the Blue Grass Festival