By Bob Weaver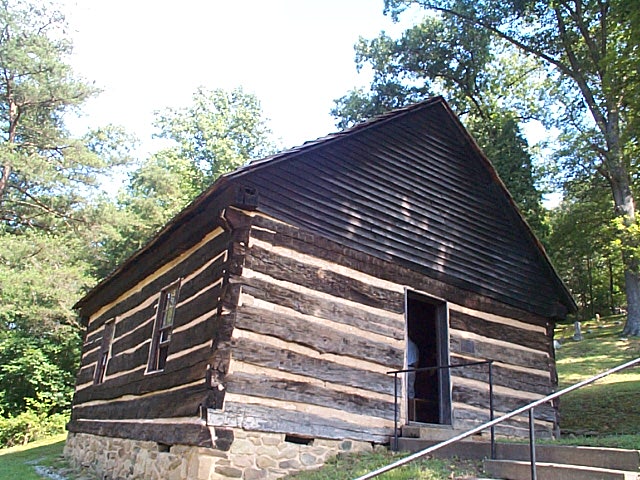 Job's Temple on National Registery, circa 1850
It was a time-warp watching the parade of county Festival Belles walk down the path to the historic Job's Temple yesterday. Dressed in turn-of-the-century attire, the women attended a special worship service, concluding the West Virginia Folk Festival. Calhoun's Belle, Irene Conrad attended the service.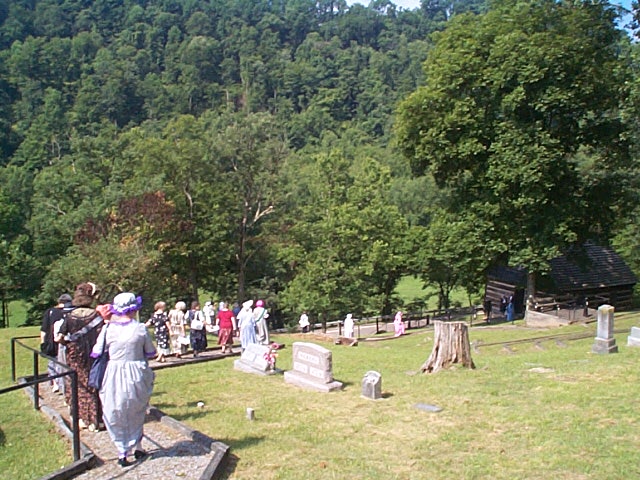 Belles walk path to historic church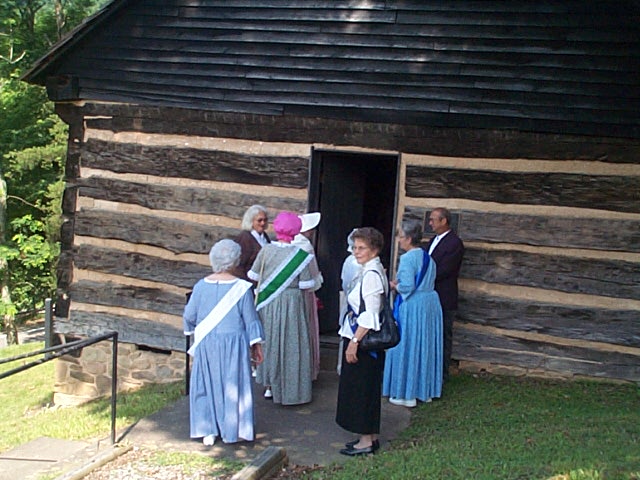 Folk Festival gives special welcome
The pristine log church rests against a steep hillside, surrounded by a cemetery and picnic area, a pastoral setting with large trees and well-trimmed grass.
A message on Christian living was delivered to the packed congregation by Debby Shackleford, and a history of the Dekalb community was given by Mary E. Radabaugh. Special music was performed for the group.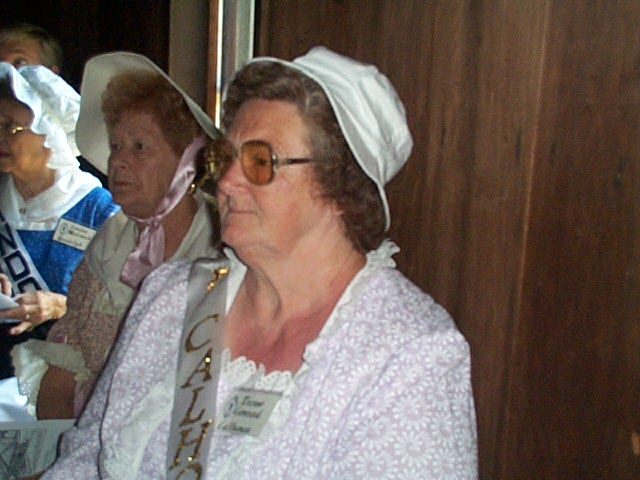 Calhoun's Belle, Irene Conrad attends service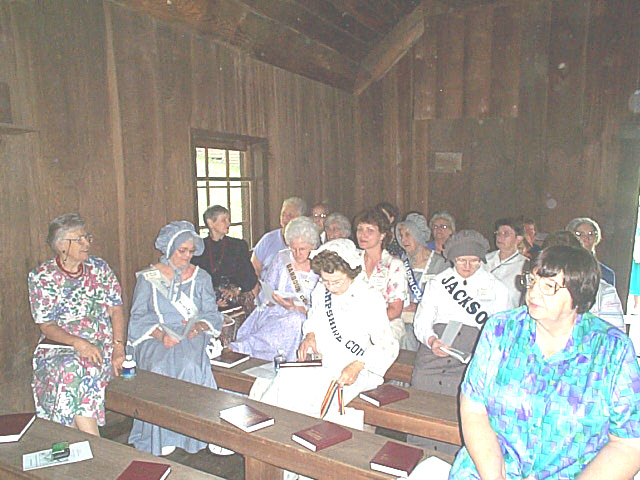 Packed church has congregational singing
June Nonnrenburg led the responsive benediction "I will lift up my eyes to the hills - where does our help come from? My help comes from the Lord, the maker of heaven and earth."
Job's Temple, located along Route 5 not far from the Calhoun County line, was established in the 1850's when congregants with southern sympathies withdrew from Pisgah Methodist Episcopal Church located two miles west of Job's Temple. The church was finished after men returned for the Civil War and it is now on the National Register of Historic Places.
Regular services were conducted until 1912 and the church fell into disrepair. During the 1930's interest was revived for the preservation of the building and annual homecomings began in 1936.
The Sixty-third annual homecoming will be held on August 12, 2001 with a morning worship service, brief business meeting, catered lunch, music and speaker.
The Job's Temple Association was incorporated in 1978. The group oversees the preservation of the church building and provides for perpetual care for the cemetery and grounds.
The earliest interment in the cemetery was Margaret Stalnaker Pickens, wife of James Albert Pickens, in 1870. There are 140 graves.