By Bob Weaver

It was Tolley W. Fitzwater's ninety-third birthday yesterday and the Fitzwater family came together at the historic farm home of Lambert and Frances Fitzwater, about three miles east of Glenville along State Route 5. The elder Fitzwater, now married to Dr. Catherine Grant, sprung from the backwoods of Clay County, moving to Gilmer County in 1957.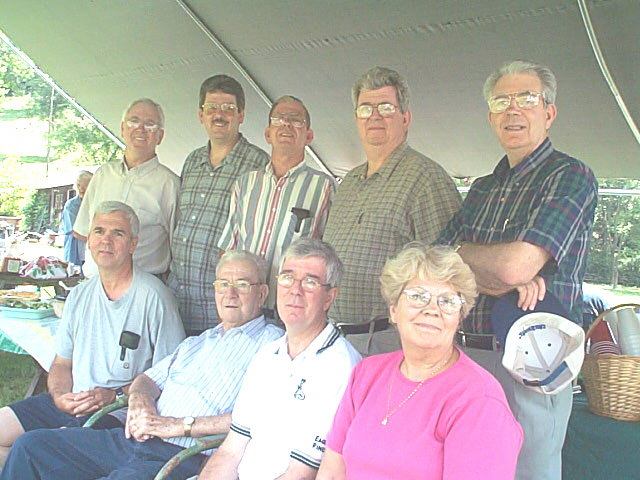 The Fitzwater family (standing) Shirley, Rodney, Lambert, Earl and Jim (seated) Orton, honoree Tolley Fitzwater, Calvin and Johan Montgomery. A daughter, Barbara Hickman, is deceased.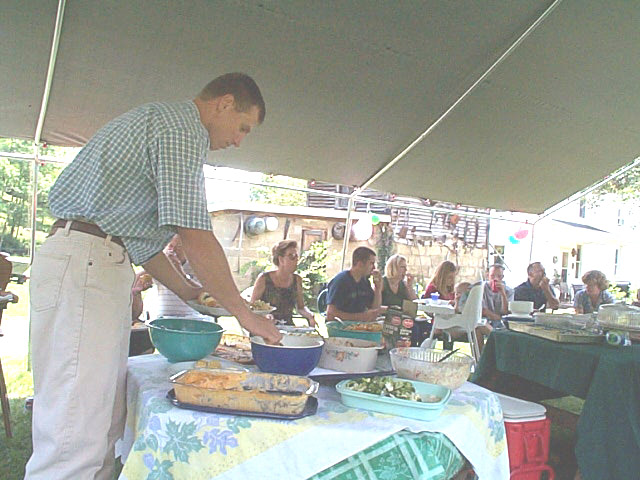 Tent in Lambert's backyard site of birthday gathering
The elder Fitzwater enjoyed the attention of his family and friends, who feasted on some fine country cooking under a tent in Lambert's back yard.
"He was the toughest man I've ever seen," said son Shirley Fitzwater of Grantsville. "He was a hardened coal miner for 47 1/2 years, working underground in Fayette, Clay and Nicholas counties," he said.
During most of his mining career he was a foreman. His family once lived in the well-known coal camp at Widen, starting in the mines when he was 13.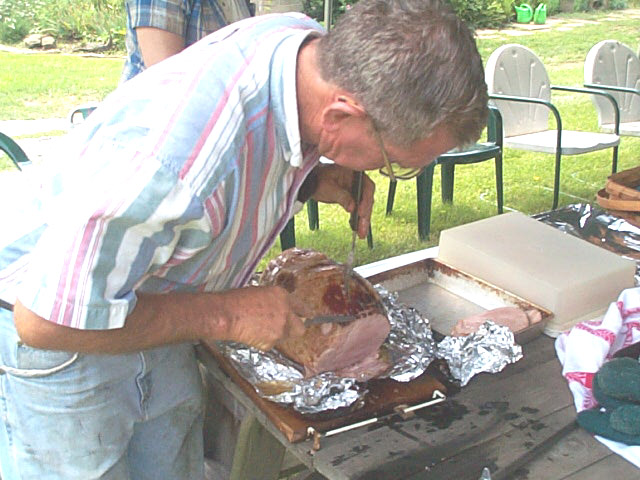 Lambert carves the smoked meat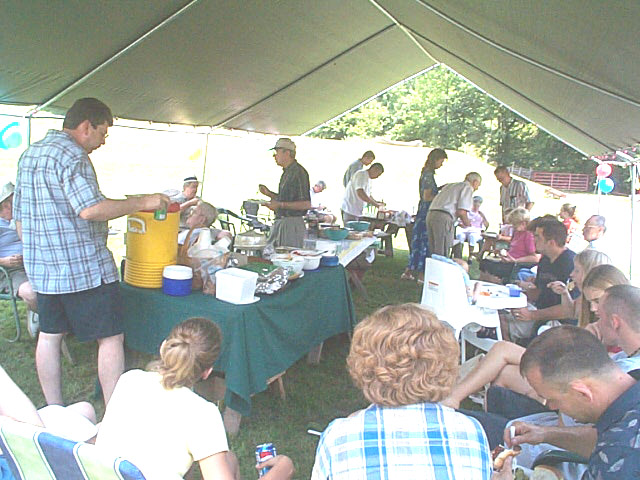 Family get-togthers are a Fitzwater tradition
In Glenville, two of the Fitzwater "boys" are the community barbers, with others venturing into industrious business ventures or employment.
Lambert Fitzwater, who just retired from Equitable Gas three weeks ago, introduced himself as "The man who pays taxes on this place." His wife, Frances, has been a teacher with the Gilmer school system for 29 years.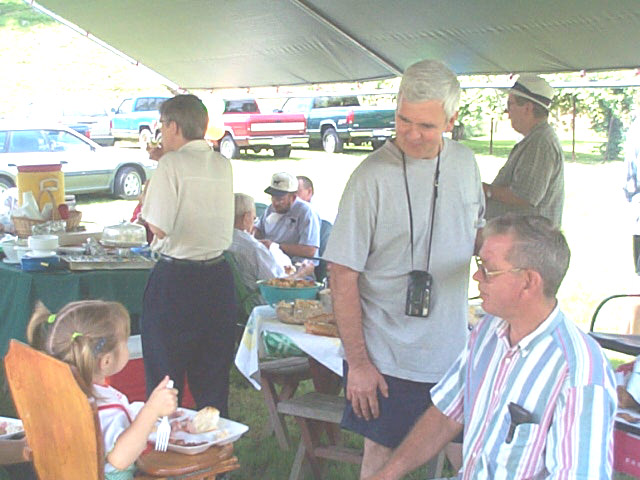 "We're a talky bunch," said one of the Fitzwater boys