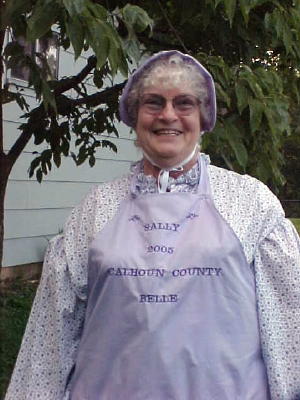 The Calhoun County Belle for 2005 is Phylis "Sally" Hashman of Mount Zion. Ms. Hashman represented the county at the WV Folk Festival and the Calhoun Wood Festival this year.
Besides being active in community work, she and her husband of 50 years, Darrill Hasham (vice-president), have helped keep the State Gospel Singing Convention at Mt. Nebo a going event. The sing has a 55 year history.
Sally said it was a wonderful experience being at the folk festival this year. "It has been an honor being a belle," she said.