By Bob Weaver

"It went by in a flash," said Duane, speaking of his fifty year marriage to Willadene. Saturday the couple had a little celebration at their home on Phillips Run with family and friends, recalling highlights of their years together. Duane Poling married Willadene Riggs in 1951. She was sixteen and he was eighteen.

They cuddled for the camera Saturday, reenacting a pose they struck 50 years ago after preacher Bert Strickland said the magic words. Here is the before and after.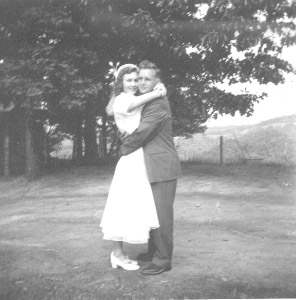 Duane and Willie - 1951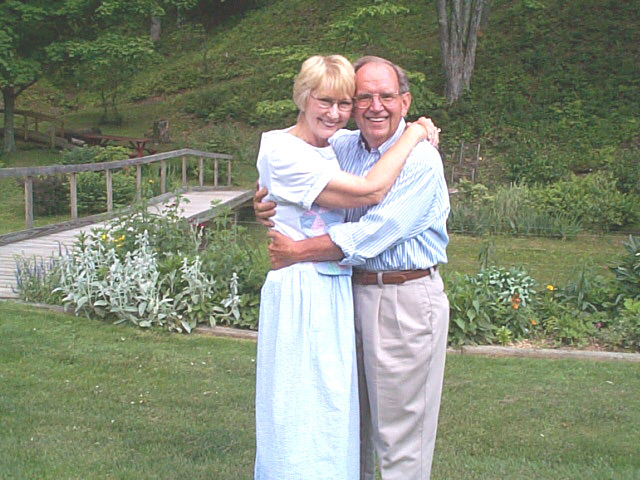 Duane and Willie - 2001

They started their romance on the benches in Kelsey Dawson's bus as it wound its way up Rowels Run to Hur and on to Calhoun High School during the late 40's. "Kelsey wouldn't let you get close," said Willie. "But we traded glances."

Willadene, daughter of Lester and Ethel George Riggs, sprung from the Village of Joker and Duane's folks, Willard and Elva Brannon Poling, operated the Poling Store at Cremo. Duane has spent most of his life as a banker and insurance representative. Willa worked for 26 years as a secretary to the Superintendent of the Calhoun school system.

Their son Rick, a former mascot "Mountaineer" for WVU is an attorney in Charlotte, NC.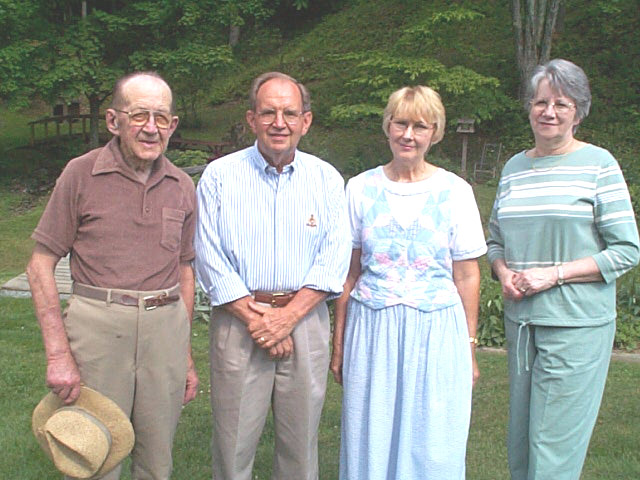 The wedding party from 1951 (L to R) best man Rymer Law, Duane, Willie and Maxine Riggs Duskey, brides maid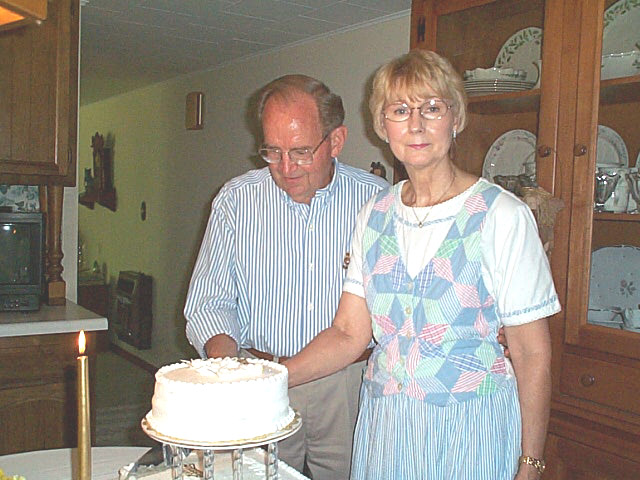 Cutting the 50th cake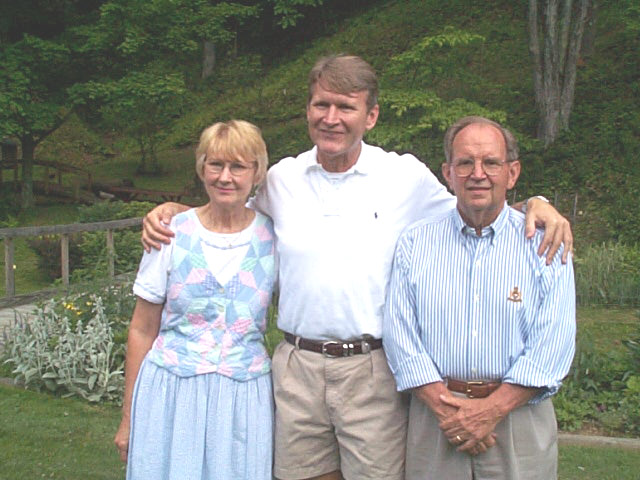 Attorney Rick Poling (center) with mom and dad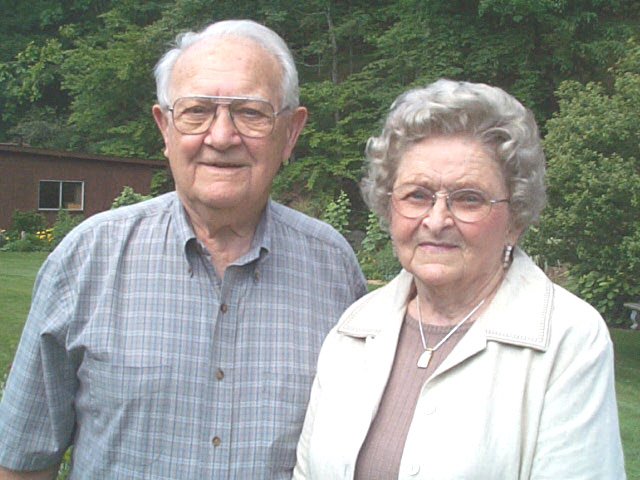 Former Calhouner's J. Wesley and Stella Brannon Chenoweth