Story and photos courtesy of John Griffin

Griffins everywhere you look! All over the place, it appears they've invaded Sunny Cal once again!

That's the way it was Sunday evening at the Arnoldsburg Community Park, site of the annual reunion of the descendants of G.W. and Millie Varney Griffin. They came from as near as Spencer and Burning Springs, and as far away as Manchester, Ohio and Jeffersonville, Indiana. Maybe even farther. Young and old, short and tall, big and little, all those Griffins under one roof sat down to a fine covered dish dinner and reminisced about the good ol' days.

The annual gag gift exchange made for a lot of laughs as usual. Door prizes were presented to several folks in attendance. Donna Chambers (of Jeffersonville, Indiana) received one for traveling the farthest; Cecil and Chris Griffin were the newest newlyweds; Ruby Truman for being the oldest; and Dalton Levi Griffin for being the youngest.

The crowd decided to go at it again next year.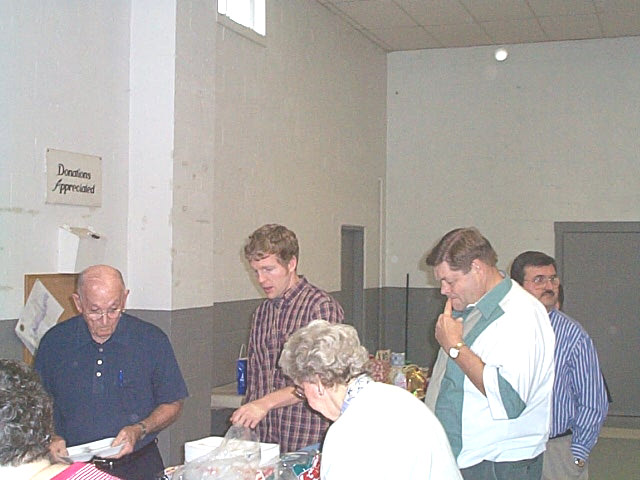 Ferrell Griffin, Matt Langley, Verda Bush, Dick and George Griffin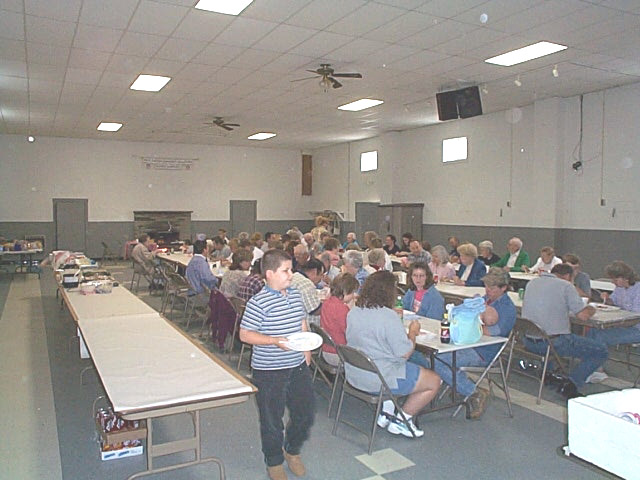 Dinner time at last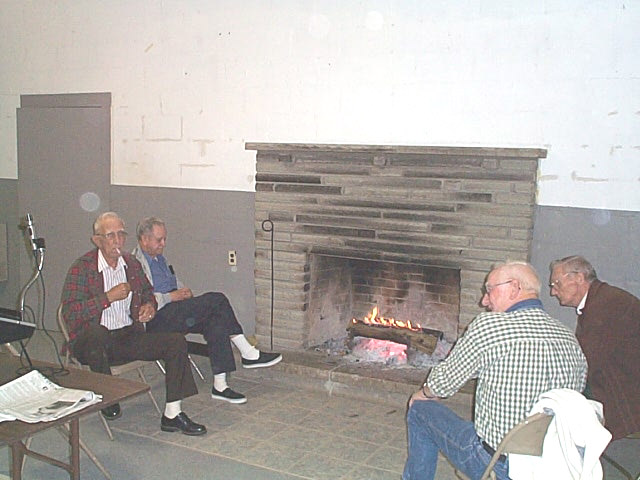 Pete Bush, Bill Chambers, Glenn Griffin and Willis Anderson keep the fire warm once more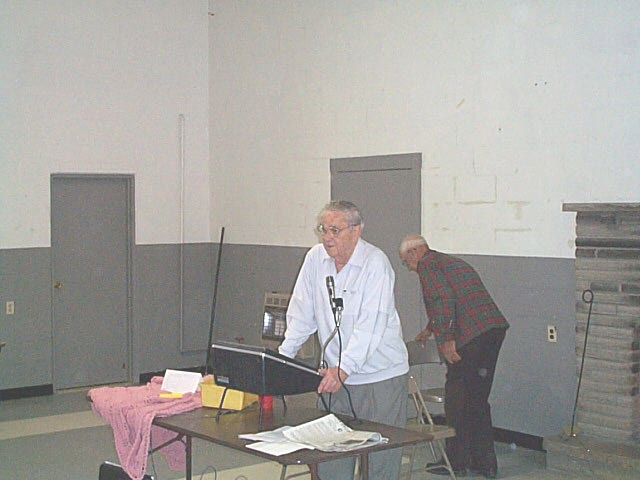 Brooks Griffin served as MC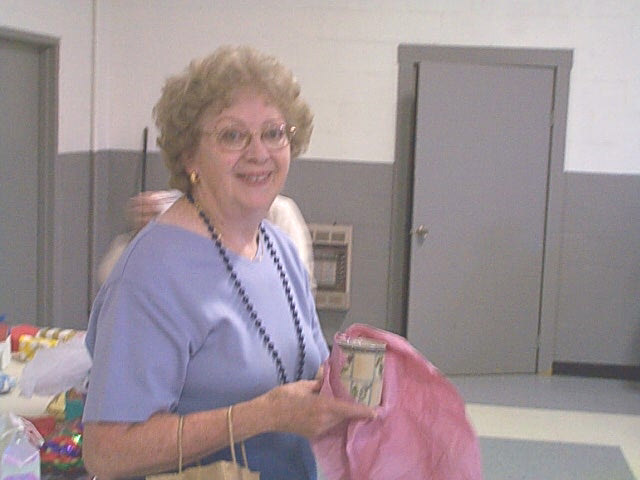 Eloise Wayne one of many participants in gag gift exchange
Erma Pittman presents Dalton Levi Griffin a prize for being the youngest descendent of G.W. and Millie Varney Griffin. Dalton is held by uncle Curtis Marks of Burning Springs