WOOD CRAFTER HERMAN AYERS - Displays Hundreds Of Items
(06/04/2001)

Mt. Zion Ridge resident Herman Ayers fills his retirement days making things with his hands, plaques, potato bins, treasure chests, gum ball machines and a hundred other craft items.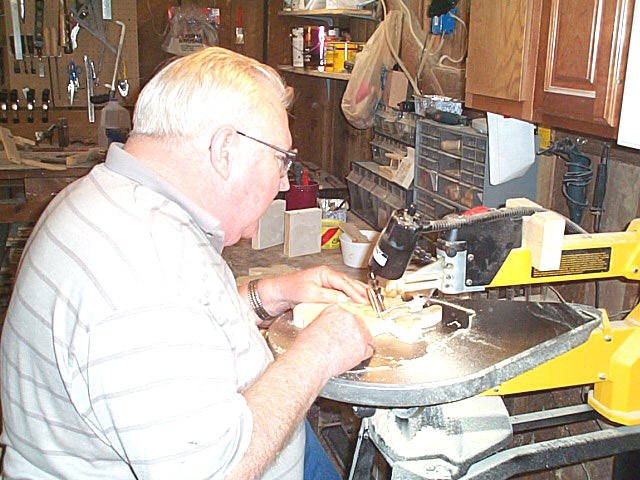 Ayers spends countless hours in his shop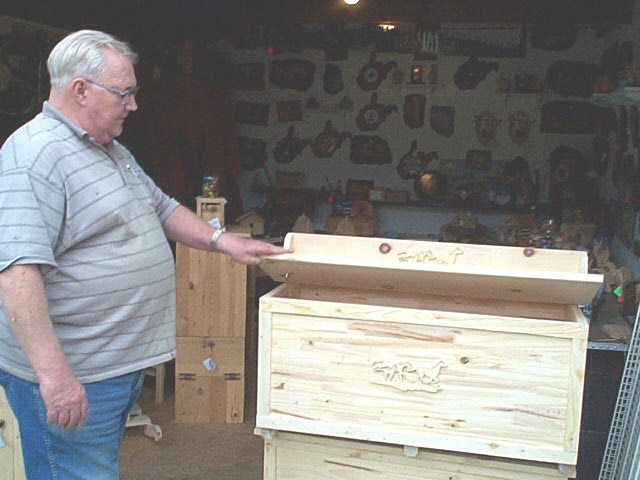 Chests are among popular items

He started building his shop in 1994. "It is mostly a hobby, but I sell some of it," he said. Ayers and his wife also spends time traveling around America in their motor home. "The most popular items have been chests, bins and planters," he said, while carving out some new crafts in his well equipped shop. He said the kids really like a durable bubble gum machine which sells for $10.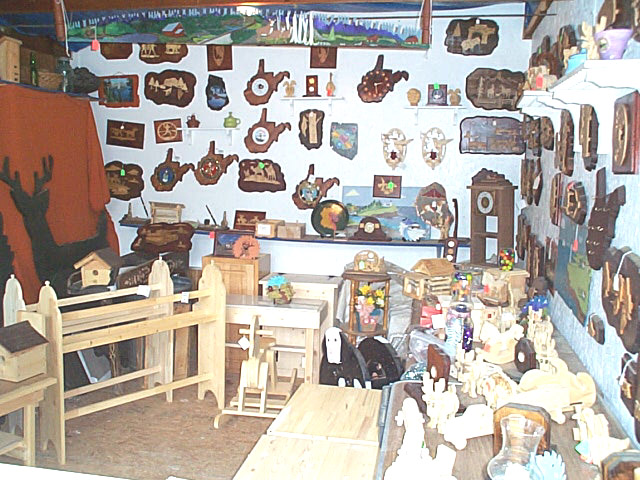 100's of items for sale at reasonable prices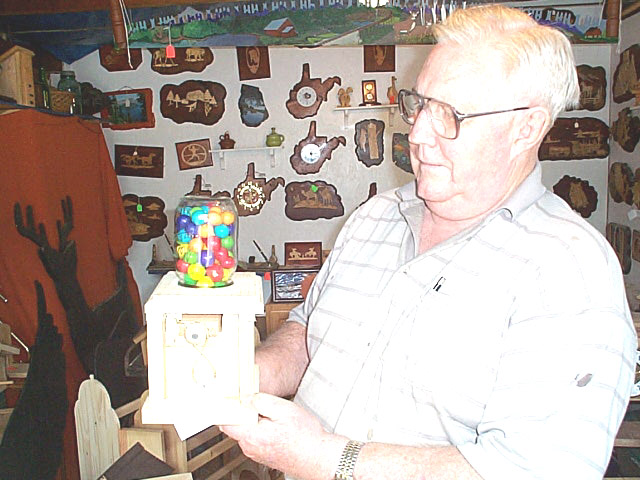 Bubble Gum machine is ten bucks

Ayers can be reached by writing Rt. 1, Box 118, Grantsville WV or phoning 304-354-9407.