Relatives and friends filled the Arnoldsburg Community Center May 27th for the 14th annual reunion for the descendants of Grover and Stella Matheney Houchin, whose family once lived on Cabin Ridge near Arnoldsburg and a fork of Beech. Grover Houchin was the son of Frank and Sarah Mace Houchin, early residents of the area.

Opal Jett and Bernice Laughlin, organizers of the reunion, said they started the event in 1987.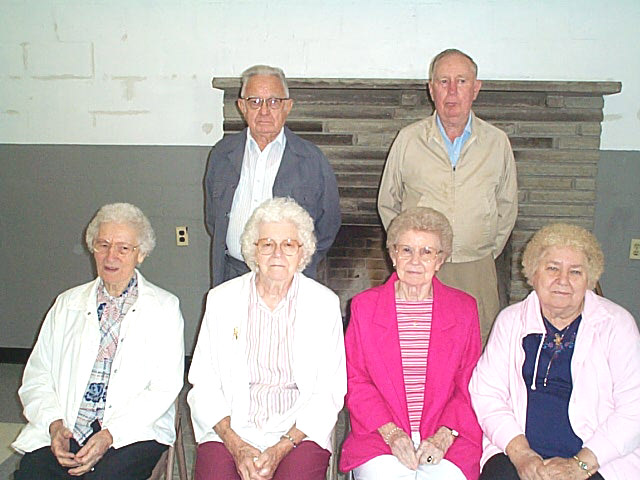 HOUCHIN DESCENDANTS (L to R) First Row: Opal Jett, Madge McKown, Marie McKown, Bernice Laughlin; Second Row: Clyde Houchin, Grover Houchin, Jr.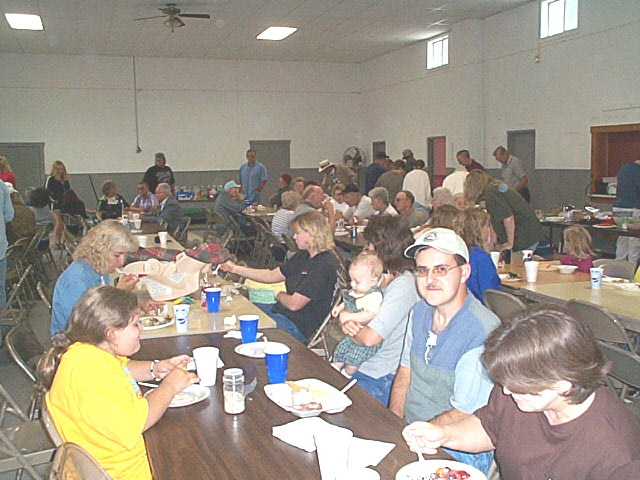 Large crowd comes together for reunion food