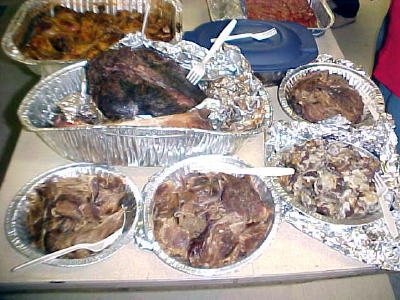 Critter meat usually ranges from bear to groundhog,
assorted other gourmet wild meat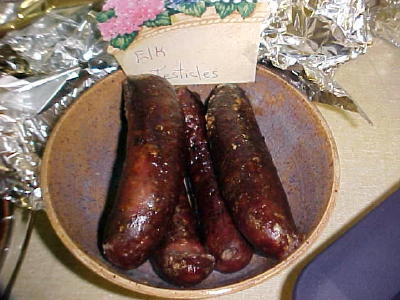 Do you think this was the real thing?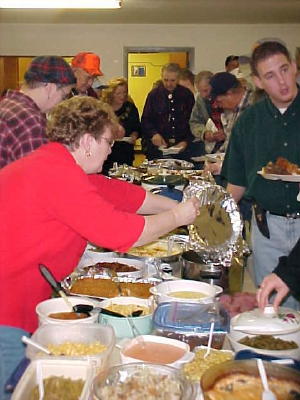 14th annual Bear Fork event draws crowd to the big spread ...
... which includes some of the finest looking deserts you'll ever see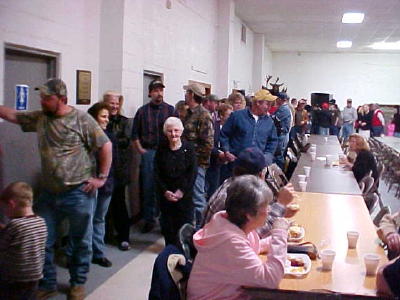 See if you can spot Lucy Marks, who has never missed the event ...

By Bob Weaver

Saturday night was the annual Bear Fork Hunting Club "Critter Dinner" at the Arnoldsburg Community Building. It was the 14th annual event (in "modern" times) for the wild meat and gigantic feast that covers three serving tables.

While the event is dedicated to members and their guests, community folks are invited to drop by during the evening.

The hall was filled with hundreds of folks, anxious to get in line to sample everything from bear meat to groundhog.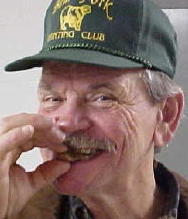 The critter fare has often included rattlesnake, buffalo, squirrel, raccoon and what Charlie McKown (pictured left) often describes as mystery meat. "You know, the kind everyone says tastes like chicken," he said.
The "Critter Dinner" has been a venue for some of the best old time music you'll ever hear.
The Bear Fork Hunting Club, which now has about 300 members, is a throw-back to the original club which went to the remote backwoods area before 1900 to camp and hunt, often spending several weeks a year.
Now the club leases about 13,500 acres of the deep and dark woods, one of the most remote areas in the region.
Many of Calhoun's early citizens were involved in that venture, setting up tents, cook shacks, a country store - even a barbershop.
See lots of early pictures under TALES OF BEAR FORK on the Herald under PEOPLE, HUMOR AND HISTORY, including the early days dedicated to logging, hauled from the area by a narrow guage railroad.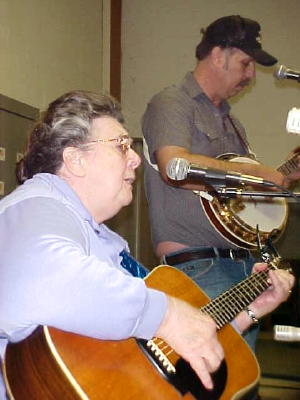 Calhoun's Freda Budgen sings gospel
with her well-known musician son Rick Falls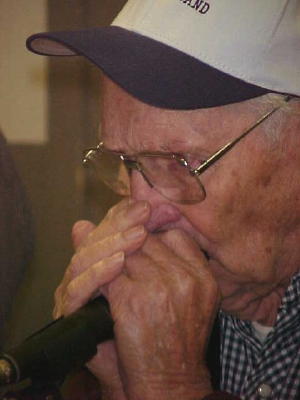 One of West Virginia's best fiddle players, Lester McCumbers plays harmonica and does a railroad song, with all the sound effects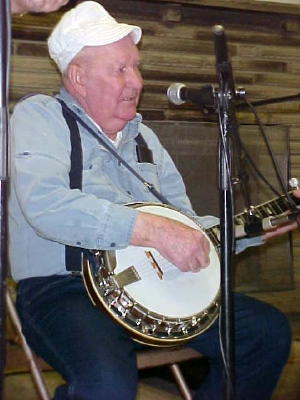 Roane County music maker Bob Richards
returns to dinner for another performance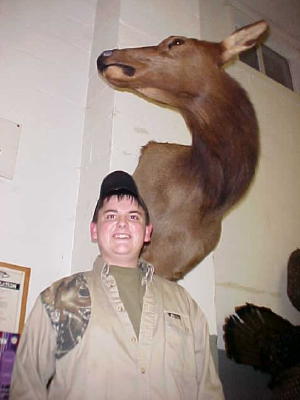 Drew Williams of Big Bend killed this big elk cow when he was 12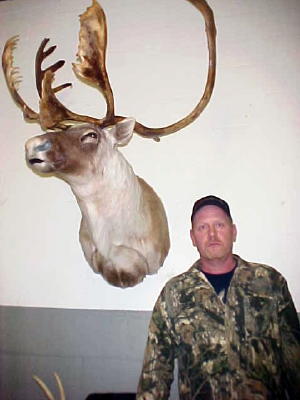 Taxidermist Richard Parsons bagged this giant caribou with a bow in 1998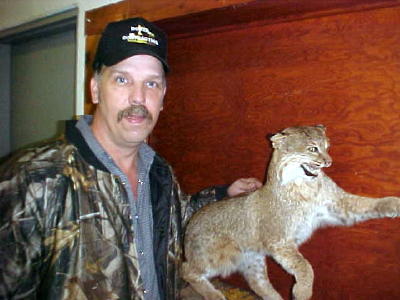 Rick Falls killed this bobcat in Sunny Cal
Preston Schoolcraft of Orville, Ohio displays his two-bearded turkey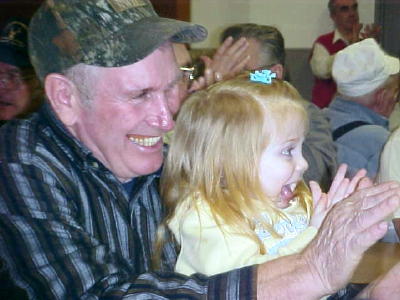 Enthusiastic fans cheer local musicians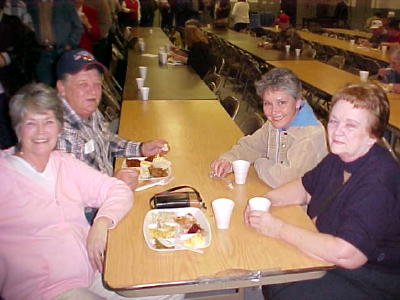 "We really do have the best time, every year ..."