Family, friends and neighbors came to the Mount Zion UM Church Saturday to celebrate the 80th birthday of Greta Gainer Marks. She said "I'm doing good for an old woman," she can often be spotted on her riding lawn mower taking care of her Pine Creek home.

Greta's husband Blaine, who she married in 1941, died in 1999. She has two daughters, Lola Clark and Karen Boatright of Pine Creek, and a deceased son Gary Marks who died in 1987.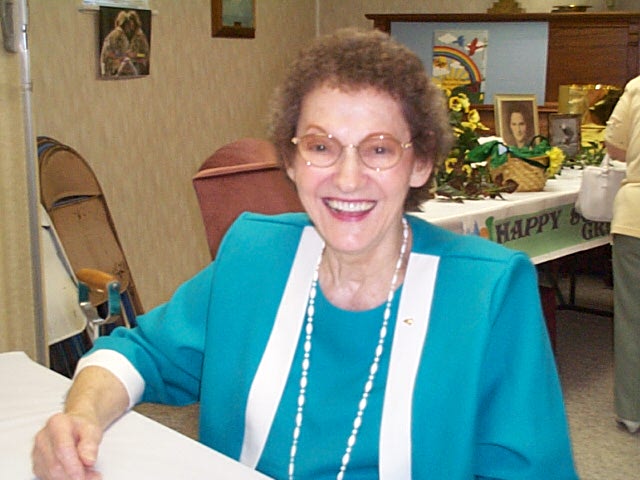 Greta Marks "Birthday Girl"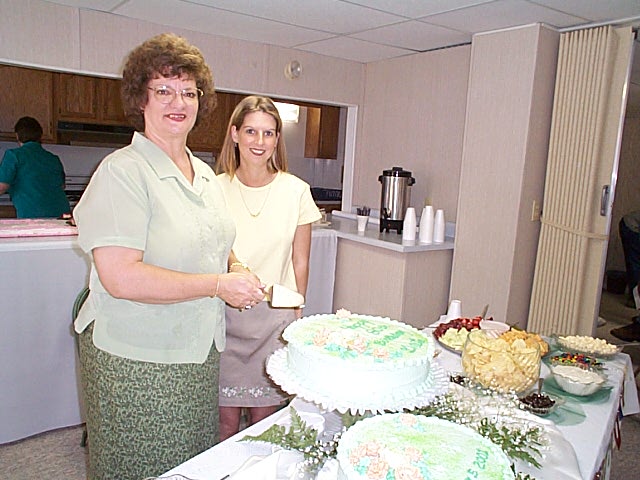 Lola Clark (L) cuts her mother's birthday cake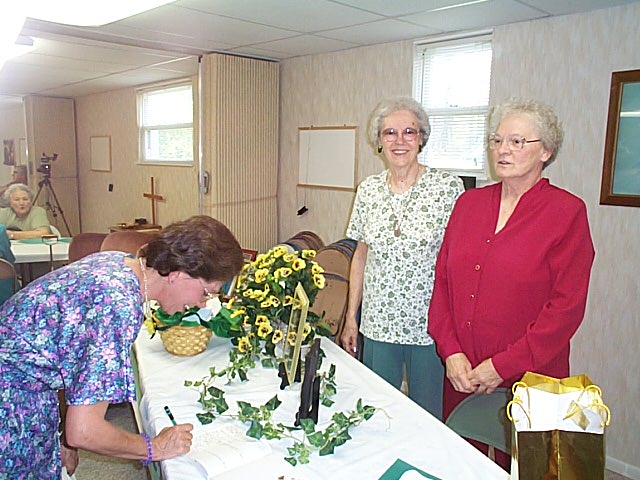 Wanza Gainer Marsh (L) and Emma Gainer Wease register P. Jane Wease