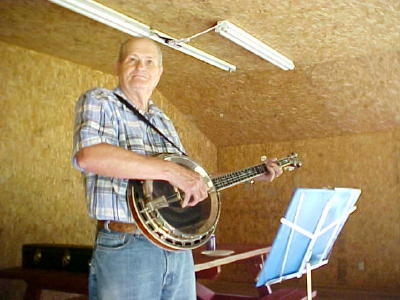 Bob Kerby, son of the late Holly
and Elizabeth Gibson Kerby, picks a tune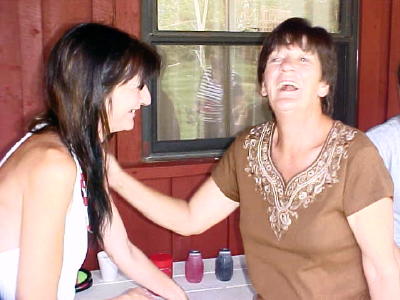 Phyllis Kerby (right) prepares for annual prize drawings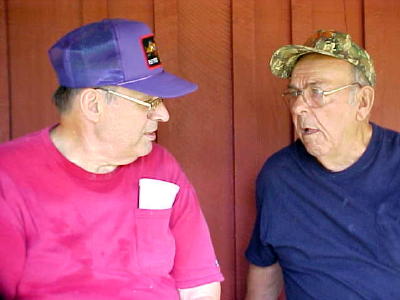 "... so that's what really happened?"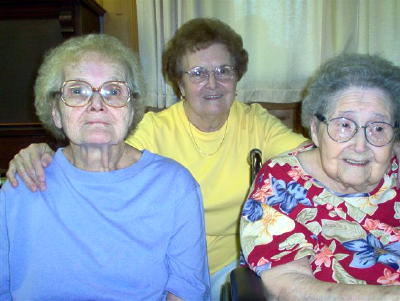 L to R: Lucille Basnett, Helena Bennett and Elah Kerby Gibson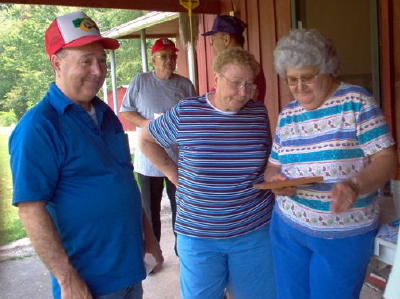 L to R: Duane and Shirley Gibson, Betty McCoy Kerby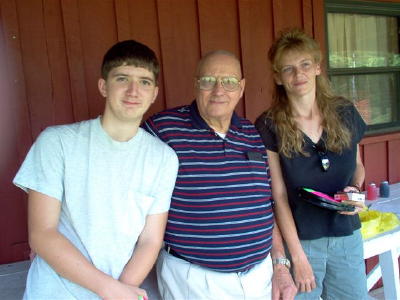 L to R: T.J. Roberts, Gene Kerby and Billie Jo Kerby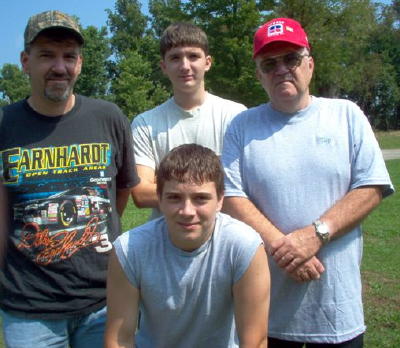 L to R: William "Charlie Brown" Kerby, T.J. Roberts,
William "Tap" Kerby and Quentin Kerby (kneeling)
The Kerby's came to Hur and Barnes Run before 1850 and some have since slightly changed the name by using "Ki" instead of "Ke."
They had their annual reunion Saturday at the Mt. Zion Park, with an almost record number attending.