Grantsville's Assistant Fire Chief "slightly whined" about turning 40 at a dinner held last night at the fire department. Dave Johnson was honored with a cake with the "40" numbers and a small replica of a rocking chair.

Often photographed for The Herald during emergency situations, he has been concerned about his profile picture which offers a view of a well-nourished male with expanding dimensions. (Was I kind, or not?)

So, since it was his birthday, we took this photo, shooting the picture head-on, avoiding the tell-tale Hitchcock profile.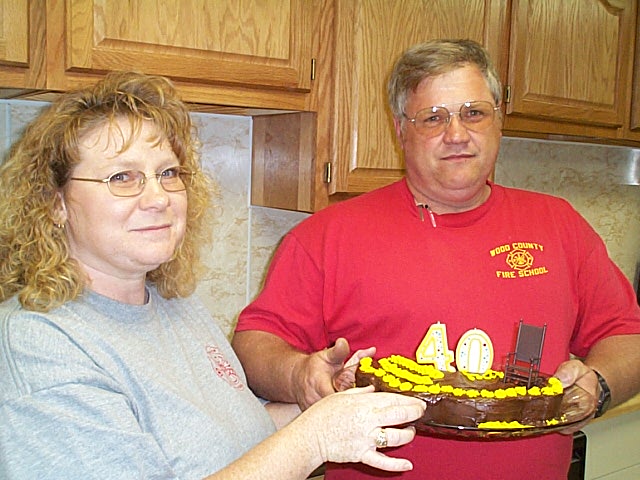 "Happy Big 40, Dave"
The dinner, enjoyed by the volunteer firemen and their families, was prepared by Jim and Karen Yoak, with some volunteer assistance.