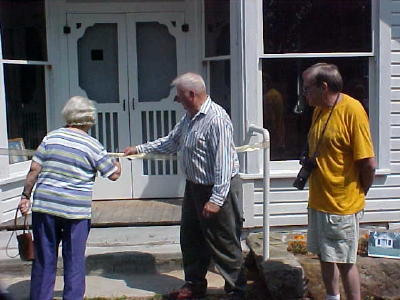 L to R: Irene Jarvis Gunn cuts the ribbon, with Jim Bell and Roger Jarvis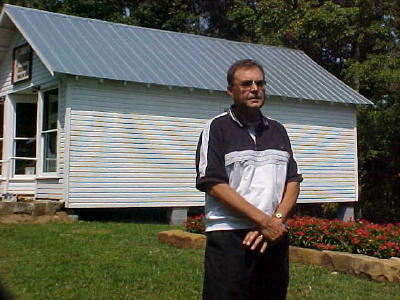 Bob Bonar gives history of Jarvis Store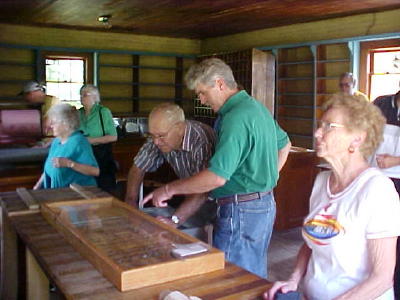 Visitors tour the store building and historic village
The second building in what is a vision of a historic Calhoun village was dedicated Saturday at Calhoun Park.
A country store belonging to the Jarvis family at Oka was donated to the Calhoun Historical Society by Jarvis descendant Irene Gunn, and the building was moved to the park.
Jarvis and several of the men who have helped with the restoration project cut the ribbon Saturday afternoon.
"We are grateful for all the people who have helped with the project so far," said society president Bob Bonar, including those who have continued to contribute items for the store building.
After the ribbon cutting, visitors to the event toured the country store, which contains hundreds of items reflecting life during the 1900s.
The first building in the village, the Steven's one-room school, has been completed and contains items and memorabilia of school life in Calhoun during the late 1800s and 1900s.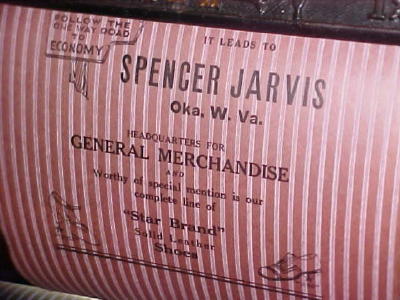 Original wrapping paper from store, donated by Gunn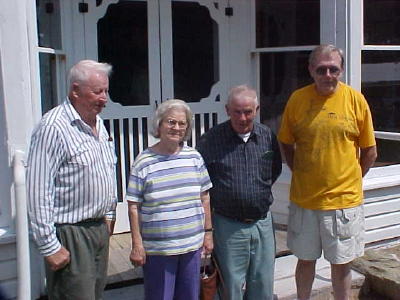 Bob Bonar recognized several folks who made significant contributions to store restoration, including (L to R) Jim Bell, Irene Jarvis Gunn, "Duck" Stevens and Roger Jarvis, not pictured Hagan Richards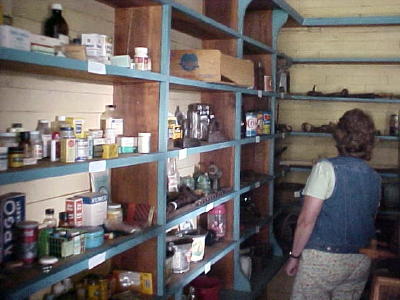 Hundreds of small items have been donated so far for store shelves