Transcribed by Norma Knotts Shaffer from microfilm of the Calhoun Chronicle dated 12/28/1949 with photo added from Calhoun Historical Society Collection.

We have just been given a clipping from an old issue of The Chronicle by Mrs. Jasper Bickerstaff, telling of the construction of the Calhoun 4-H cottage at Jackson's Mill.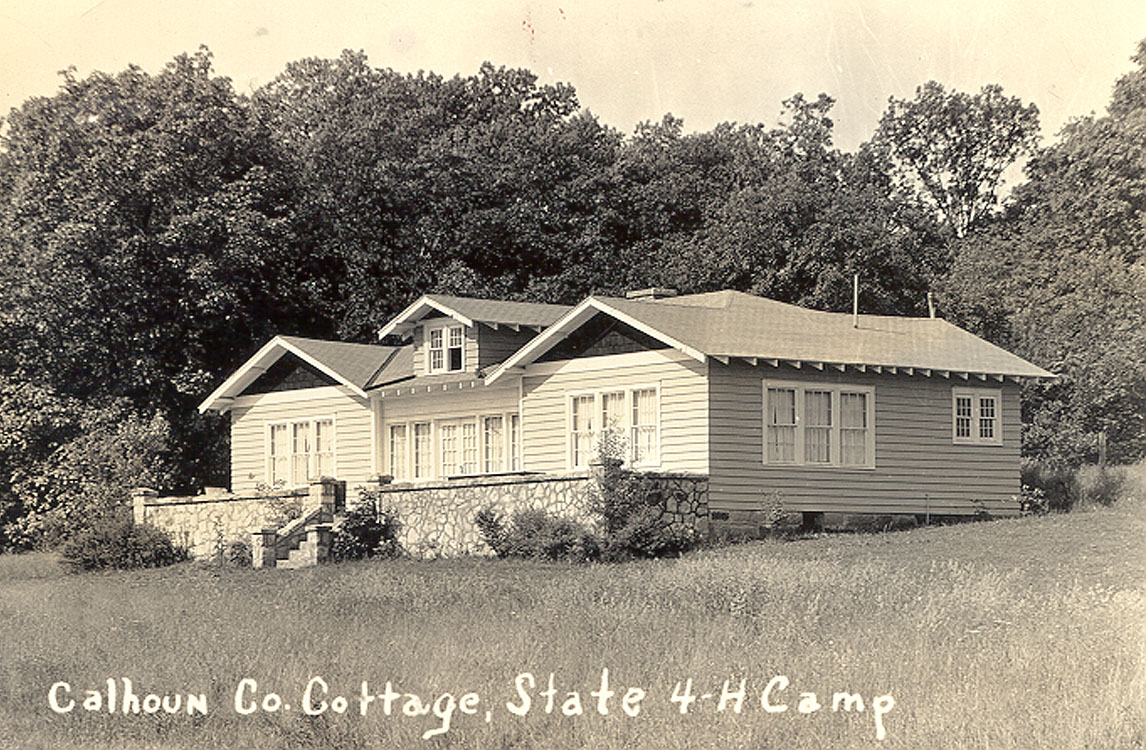 This cottage was constructed by citizens of the county and with materials donated by residents. Foundation stones from the old courthouse building at Arnoldsburg went for foundation stones.  The chimney was built from stones obtained from one of the early homes of the county.  It was built with two sleeping rooms, a main court with fireplace, two bath rooms with showers, a dining room and a kitchen and a porch.  Construction work was done free of charge with the volunteers well fed by food donated by those interested.
The article particularly mentions Oke Ball, Louis Jarvis, Rolpha Jarvis, Clarence Kerby, Tom Poling and Hayward Francis as they were the workers for the week when the news story appears.
The cottage was built with the friendly cooperation of all the Farm Women's clubs of the county.  In another section of the paper we read where the Bull River Farm Women's club held a pie supper and McGuffy program, raising $50 with which to buy windows.  This is just one example of the work done by these clubs to raise the needed money.
The cottage is serving its purpose well and remains today a structure that all citizens of the county can well be proud of.