By Bob Weaver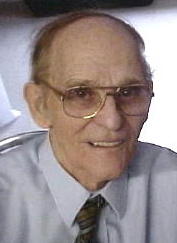 It's about a mile up the Hur Hill from Marion Whisman's abode down on Slider Fork, a climb he and his wife Elah have made thousands of times over the past 50 years to attend the Mt. Olive United Methodist Church.
He was of the faithful, holding close to the values of God, family and community, a steadfast presence now gone with his passing at age 87.
Wednesday he will take his final trip up the hill to the old country church for his funeral, and others will now have to say the words and sing the songs.
His long struggle with health problems now over, he will be remembered for his strength and acceptance of pain, ignoring the curtain of death to give encouragement to others and play a tune on his guitar or harmonica.
During his most desperate days of life, he continued to entertain from his hospital bed.
What a spirit, shared not only with his devoted wife Elah, but every person who passed his way.
His daughter Joan Satterfield said he loved to entertain. Only a few minutes would go by in his presence and he would commence to play and sing, lighting up the room with gospel or country music.
A veteran of World War II and a recipient of a Purple Heart, he came to Calhoun County from Kentucky bringing with him his skills as a sign painter and carpenter. He has painted hundreds of signs around this county, some of them still glowing.
Most of all, he brought his character and soul, which will surely abide with us long after his passing.
- See complete obituary under Obits
- See "Marion and Elah - A Love Story" under People, Humor and History 2/14/2003
- See "Whisman's Are Pedestal People - They Have Sung A Wonderful Song" under People, Humor And History 3/8/2004