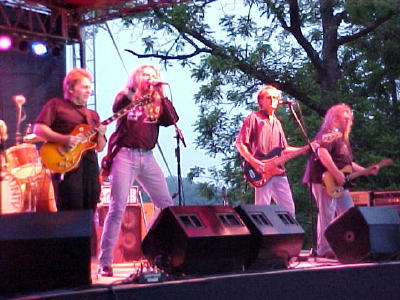 HeadHunters bring crowd to park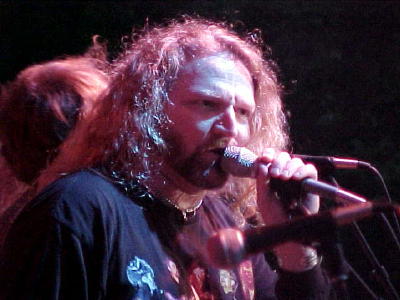 Lead singer brings cheers from audience ...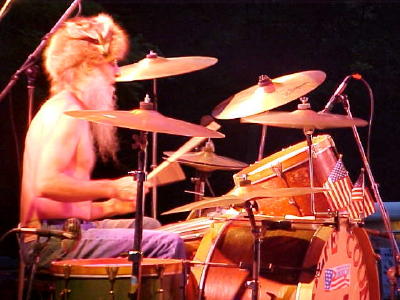 ... not to forget their talented, funky drummer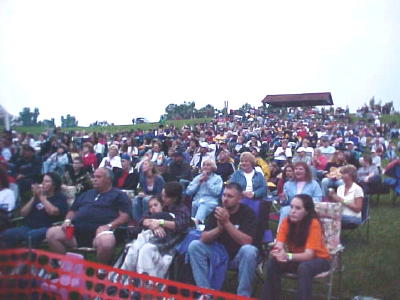 It was a Calhoun and regional county crowd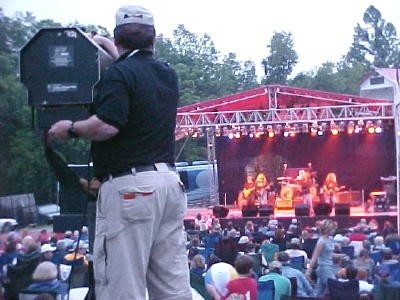 Spotlight on giant MegaZound Stage
The Kentucky Headhunters drew the the biggest crowd ever for an entertainment event at Calhoun County Park.
Spectators were seated up and down the hillside in front of the large stage, clapping and cheering to the well-known musical group.
MC Toby Wagoner introduced the opening acts, Night Wolf and Up-A-Hollar, both giving stellar performances.
The event drew spectators from the entire region, but lots of Calhoun folks turned out.
It was the second big event of the 42nd Wood Festival, after Friday's Monster Truck Show was declared a great success.
The awesome MegaZound stage, light and sound system "pushed the performance" up the hillside, as ticket holders relaxed on the grassy field.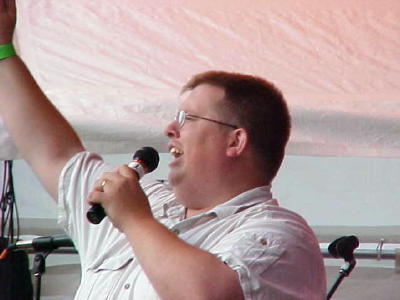 Toby Wagoner, WVRC radio personality, hosted the concert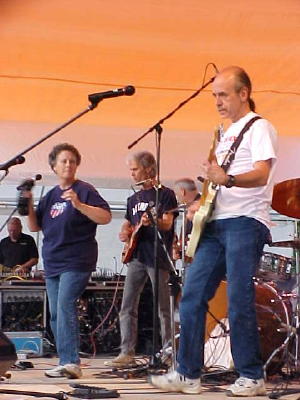 Up-a-Hollar performs as opening act ...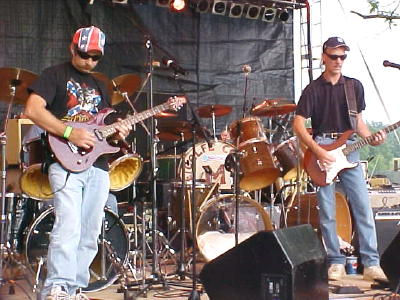 ... plus another local band Night Wolf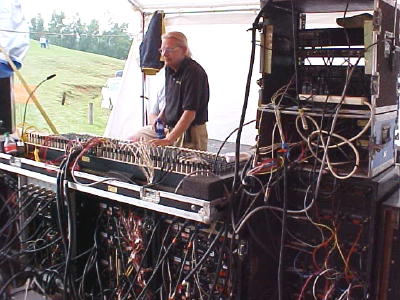 Art Bell fine tunes sound and lights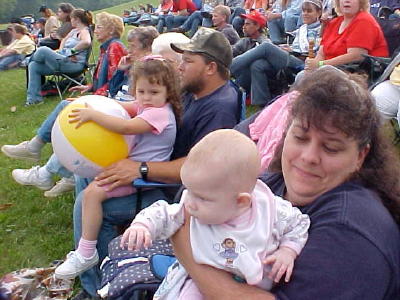 A relaxing night of family entertainment